A new era of customer engagement
In a post-pandemic world, the rise in digital consumer experiences needs to be matched by customer engagement that is relevant, thoughtful and personalised.
The COVID-19 pandemic has accelerated the embrace of digital channels and products by consumers worldwide. At the same time, it has heightened consumers' expectations of the brands they buy from. 
Whether the engagement experience is delivered via email, SMS or in-app notifications, customers prefer brands that have a confident and coherent communication strategy and display a deep understanding of their needs. 
Working with Wakefield Research, customer engagement platform Braze conducted a survey of 1,300 marketing executives with the minimum title of vice-president at companies that had annual revenue of at least US$10 million (S$13.3 million). Respondents hailed from 10 markets: The United States, the United Kingdom, France, Germany, Australia, South Korea, Thailand, Malaysia, Indonesia and Singapore. 
The data became the foundation of Braze's inaugural Global Customer Engagement Review, which contains insights into how forward-looking brands are transforming their communication and customer engagement strategies for a digital-first world. 
MEASURING MATURITY AND STRATEGY
Marketing budgets in the next 12 months are expected to see a general global increase, with Asian brands most likely to see increased spending. Despite this, many survey respondents reported feeling uncertainty when it came to measuring the success of their customer engagement strategies.
While 88 per cent of marketers believed their teams had excellent or good customer engagement practices, 74 per cent were worried that their metrics did not translate into tangible business outcomes. In addition, only 26 per cent of marketing leaders reported having a shared, company-wide definition of success for customer engagement campaigns. 
The Braze Customer Engagement Index helps to act as a comprehensive assessment tool for companies. By measuring 12 factors – such as data, culture, classification, strategy and personalisation – across two key axes, Tech and Teams, the index assesses the maturity of brands' customer engagement strategies. 
Brands are divided into three categories in the index: Ace, Accelerate and Activate.
Ace: Top-performing brands that display advanced tech capabilities and ownership by cross-functional teams 
Accelerate: Brands that effectively use technology and engage in interdepartmental collaboration and a strong experimental culture, but still tend to be campaign-driven
Activate: Brands that are just beginning to recognise customer engagement as being important to business goals 
Braze found that brands that messaged users saw a powerful return on investment. Customers who received messages in one channel were 7.2 times more likely to make purchases, made 9.8 times more purchases and were retained 3 times longer, than customers who had not received messages.
In addition, Ace brands engaged customers on more than one channel and orchestrated campaigns across multiple coordinated channels. Brands that used a cross-channel approach — for example, mixing in-product messages like in-app feeds with out-of-product messages like emails — tended to have the highest overall performances.
INSIGHTS INTO TOP-PERFORMING BRANDS IN FINANCE, RETAIL AND FOOD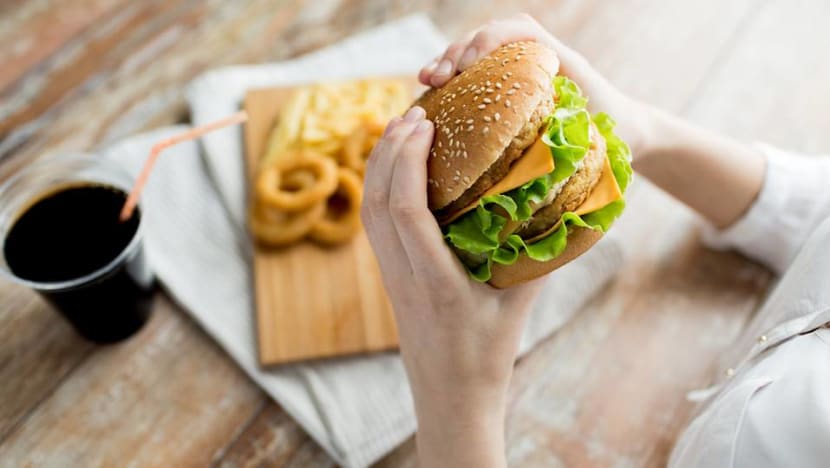 Within specific industries, the review also revealed how Ace brands can leverage effective messaging to drive improved customer retention and engagement. 
In finance, brands that added in-app messages and mobile push to email saw an average 2.3 times increase in customer lifetime value, which is the total amount of a customer's spending on a business during their lifetime. 
When it came to retail, customers had an especially strong desire to connect with brands. Braze found that adding mobile push and in-app messages could result in an average 48 per cent increase in repeat buyers for retail and ecommerce brands.
During the COVID-19 pandemic, Quick Service Restaurants (QSR) brands—more commonly known as fast-food restaurants—that succeeded tended to embrace digital-first experiences to better acquire and retain customers, while food delivery brands saw tougher competition. While both QSR and delivery brands saw their strongest results with cross-channel messaging, leading to a 5.9 times rise in sessions per user, QSR also saw a notable increase when experimenting with mobile messaging: Braze found that adding mobile push to email gave QSR brands an average 43-per-cent increase in repeat buyers.
LEADERS IN BUSINESS, AND CUSTOMER ENGAGEMENT
Two case studies in the review highlighted the importance of cross-channel customer engagement strategies.
In the telemedicine field, meditation company Headspace offered a year of free premium membership to anyone facing unemployment in the US and UK. Using customer journey tool Braze Canvas, Headspace provided custom in-app messages that gave existing users a text message containing the free membership offer to send to their friends. The result? Headspace saw a 35 per cent increase in adoption of its social-sharing feature.
The National Basketball Association (NBA), on the other hand, used a cross-channel mobile approach to announce its COVID-era Restart plans and get users to subscribe and watch via League Pass, its live game subscription service. NBA created in-app messages that were updated daily with upcoming games. It also sent out rich push notifications that were personalised with the recipient's favourite teams. At the start of the new season, the number of daily active users increased 9.5 times, and new users increased 17 times. 

As consumers all over the world adapt to a pandemic lifestyle, more brands are coming to view customer engagement as essential to growth. Using cross-channel customer engagement approaches allows brands to leverage the latest technology, newest channels and real-time data to succeed, even during the most challenging and unpredictable business periods.
Download the Braze Global Customer Engagement Review, or learn more at braze.com, where you can connect with its sales team. Braze has helped brands like Zalora, Pomelo, Domino's, HBO, Truemoney, Traveloka and Canva foster human connection across email, mobile, SMS, and web. Recognised as a Leader in Forrester Wave: Mobile Engagement Automation, Q3 2020, Braze is headquartered in New York with offices in Chicago, London, San Francisco, Singapore and Tokyo.