Broaden your investment horizons with mutual funds
Tiger Brokers Fund Mall provides a convenient platform to start investing in mutual funds.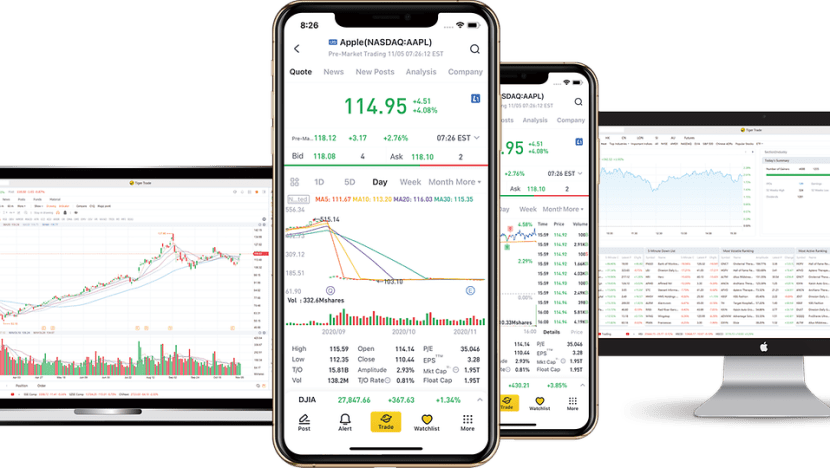 With market volatility rising in recent weeks, having a diversified portfolio has become even more critical during these uncertain times. In mid-June, the volatility index – a real-time measure of volatility expectations over the next 30 days – rose more than 16 per cent to its highest point since May, after the US Federal Reserve announced that it expects to hike interest rates twice in 2023.
Stock markets have also been on a roller coaster ride this year. The market plunged by close to 35 per cent from the start of 2020 till late March 2020, but has since rebounded 81 per cent till date from the trough.
Against this precarious backdrop, investors can consider putting their money in mutual funds, an investment vehicle that enables diversification across a range of asset classes, including equities, bonds and money market instruments. These professionally-managed investment funds pool money from investors to buy securities, which can be any tradeable financial asset.
Some renowned mutual funds include those managed by global fund managers Blackrock, Franklin Templeton, and Fidelity, as well as local players like UOB Asset Management. Through mutual funds, investors are able to gain access to asset classes across different market geographies and themes that are usually reserved only for institutional investors.
ONE-STOP EASY ACCESS
To help investors conveniently access the universe of mutual funds, online trading platform Tiger Brokers has launched a Fund Mall that offers funds in different asset classes.
These include money funds, bond funds (investment-grade bonds, emerging market bonds, high-yield bonds) and equity funds (U.S. and Asian large-cap stocks, small- and mid-cap stocks, technology stocks, emerging markets).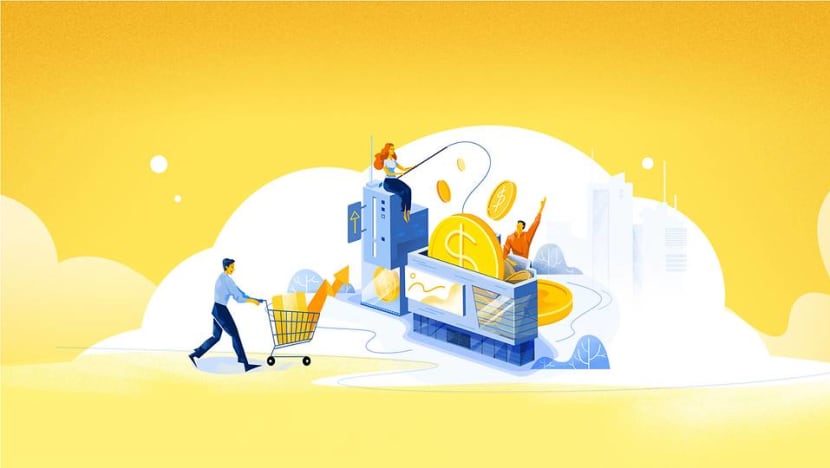 The offerings available on the Fund Mall have been curated by the Tiger Brokers' team, after considering each fund's assets under management, as well as track records and investment strategies. Investors can also search for funds by geography, level of volatility or other criteria that match their investing preferences using the platform's search filters.
Tiger Brokers Fund Mall offers investors a low entry cost to mutual funds. You can start investing with a low minimum purchase sum of US$100 (S$134) for most funds, and zero per cent sales charge. No additional platform fees are charged if you buy, sell or switch funds.  Furthermore, Tiger Brokers customers can use their existing accounts to invest in mutual funds via the Fund Mall, without having to create a separate account.
SECURE TRADING
To ensure the safety of investors' assets, the money used to subscribe to a fund in the Fund Mall will be transferred from the customer's Tiger Brokers prime account into the corresponding raising account of the fund.
The money is then supervised by financial regulators of the country where the fund is registered, or where the fund manager is located, such as the US Securities and Exchange Commission or Monetary Authority of Singapore.
THE TIGER STORY
Tiger Brokers is a global online broker with offices in Singapore, New York, Beijing, Auckland and Sydney. Backed by a group of renowned shareholders, including Interactive Brokers, Xiaomi, ZhenFund and noted investor Jim Rogers, the firm is recognised globally for its innovative trading platform, and has been cited in KPMG's Fintech 100 and CB Insights' list of unicorn companies.
Since its launch in Singapore in February 2020, Tiger Brokers has worked to enhance the trading experience of local investors, and add variety to the investment landscape here. Its flagship Tiger Trade mobile app, for instance, offers investors a chance to trade in a broad range of products to suit their individual needs – from those seeking growth or value, to portfolio diversification. Through Tiger Trade, investors can trade equities in the United States, Hong Kong, Singapore and Australia as well as futures, options and funds.
With the introduction of the Fund Mall, Tiger Brokers customers can now easily trade in a universe of leading mutual funds, without having to go through a physical intermediary such as a relationship manager or a broker.
Find out how to start investing with Tiger Brokers Fund Mall today.
Investing in financial products carries the inherent risk of loss. Tiger Brokers Singapore will not be held responsible for any losses related to investors' investment activities. This advertisement has not been reviewed by the Monetary Authority of Singapore.