Techblazer Awards winner seeks new therapies for hard-to-target diseases 
Hummingbird Bioscience, last year's Gold award winner for Most Promising Innovation at the Techblazer Awards 2020, is seeking new ways to treat complex diseases with its proprietary Rational Antibody Discovery platform.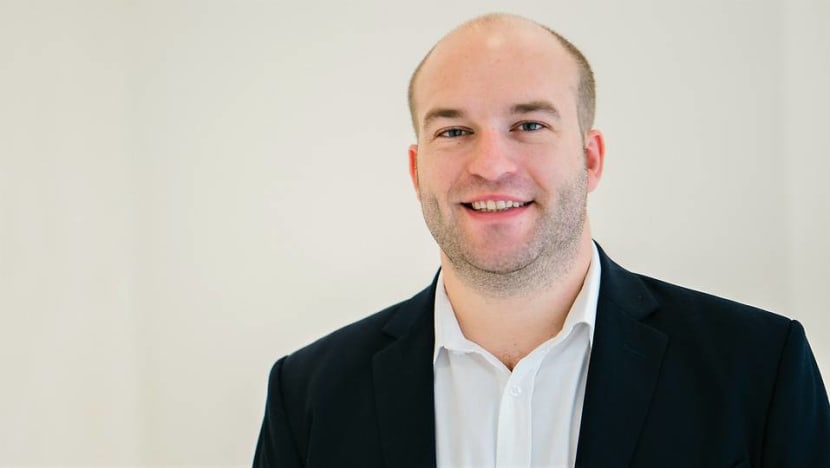 Creating a new medicine is often a long and rigorous journey. The global COVID-19 pandemic has highlighted the pressing need for discovering new drugs and therapies in a nimble and timely manner. In the last year and a half, the world has seen the rapid development of vaccines targeting COVID-19. Propelled by this wave of urgency, the healthcare sector is turning to innovative new technologies to accelerate the discovery of new and much-needed treatments.
Innovative biotech company Hummingbird Bioscience is tapping the power of data science, artificial intelligence (AI), systems biology and immuno-engineering to revolutionise the way treatments are developed for critical illnesses such as cancer, autoimmune diseases and infectious diseases. Its proprietary data-driven Rational Antibody Discovery (RAD) platform relies on these technologies to engineer novel drugs that can benefit patients for whom existing treatments are ineffective or inadequate.
The game-changing potential of Hummingbird's RAD platform was recognised last year by the Techblazer Awards, Singapore's top award for tech innovation.
RECOGNITION OF INNOVATION
Started in 2018, the Techblazer Awards aims to recognise Singapore-based organisations that exemplify the spirit of innovation, either in their development of tech-driven products and services, or in their use of technology to achieve excellence. The Techblazer Awards is jointly organised by the Infocomm Media Development Authority (IMDA) and SGTech.
The award categories include Best Adoption – for the use of emerging technology to digitally transform organisations – and Student Techblazer, which recognises student-created innovative tech that has significant commercial potential.
Most Promising Innovation, the category in which Hummingbird won, seeks out made-in-Singapore products or solutions that harness innovation to create an outstanding impact on business operations or end users.
Dr Jerome Boyd-Kirkup, chief scientific officer and co-founder, Hummingbird Bioscience, said that winning the Techblazer Awards has thrown a spotlight on innovative technologies such as the company's RAD platform and its potential to deliver next-generation therapies for patients.
Since winning the award, Hummingbird has announced several milestones, including raising US$125 million (S$168 million) in Series C financing in 2021 and a partnership with Asian genomic sequencing and bioinformatics company Novogene to expand patient testing for NRG1 fusions in China.
THE POWER OF RATIONAL DRUG DISCOVERY
Hummingbird was founded on the belief that a new generation of transformative medicines could be discovered in a more precise way compared to existing methods, which take a long time and are often dependent on an element of chance.
Hummingbird innovated by creating its RAD platform on the principles of systems biology, which involves analysing the biological system of an animal or human. Within the field of data science, it also taps on multi-omics (the analysis of multiple datasets of specific types of molecules, like genetics and genomics) big data, computing and AI to generate predictions on the locations and methods of targeting within the biological system, to ensure the best outcome from treatment.
"This is ground-breaking because it brings the power of rational drug discovery, previously reserved for traditional small-molecule drugs, to the world of biotherapeutics for the first time," explained Dr Boyd-Kirkup.
"The platform has already generated a pipeline of investigational, potentially best and first-in-class precision antibody therapeutics for cancer and other complex diseases."
TAKING THE RAD PLATFORM GLOBAL
The next few years are exciting ones for Hummingbird, as the new therapies identified by its RAD platform – such as drugs to treat cancers and autoimmune diseases – are scheduled to enter clinical trials.
He said: "We are advancing our lead investigational drugs into clinical trials and continuing to build our rich pipeline of assets for global markets like the United States, Europe and China, focusing primarily on disease indications where there are no approved therapies or where the majority of patients have shown resistance to existing therapies.
"These exciting developments are keeping our team, partners and investors fully engaged to drive the identification of new innovative treatments for patients worldwide."
As Hummingbird's RAD platform goes global, introducing the RAD platform to a diverse panel of experts and receiving their feedback at the Techblazers Awards gave fresh perspective on its potential.
Said Dr Boyd-Kirkup: "The Techblazer Awards is a great reflection of the hard work and original thinking of the entire Hummingbird team in developing and implementing innovative solutions to some of the most complex problems in human disease."
Submit your nominations for the Techblazer Awards 2021. Nominations are open till Aug 13, 2021.