Need a quick facial boost before the long weekend? Consider these skincare salves
Don't fret if you haven't had the time to pencil in a facial session before the long weekend. These beauty tools and products will give your skin a much-needed perk-me-up so you can put your best face forward.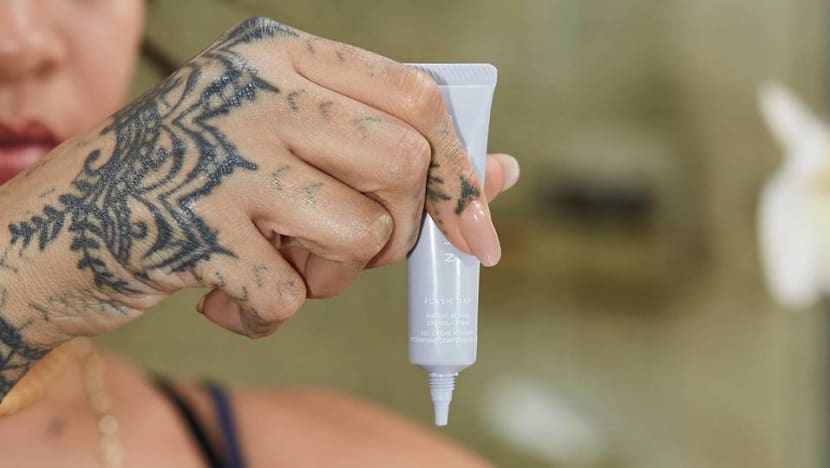 It's going to be a jam-packed long weekend, what with Chinese New Year and Valentine's Day taking place back-to-back. If you haven't found the time to get a facial (chances are, slots are fully booked anyway), don't panic. We've rounded up a list of beauty tools and products that will have your skin looking smooth and refreshed.
AMAN SKINCARE GROUNDING MIRACLE MUD MASK
If you have dry skin, try Aman Skincare's Ground Miracle Mud Mask, a botanical mineral mask that breathes new life to listless skin with a revitalising blend of natural ingredients. Prickly pear seed oil and aloe vera promote hydration, while amethyst supports cell rejuvenation. These ingredients are blended with shea and cocoa butters, which seal in moisture to reveal softer, smoother skin so you'll be ready for the festivities.
To reduce the appearance of skin imperfections and dark under-the-eye circles, you may want to add the Grounding Stem Cell Face & Eye serum to your cart. This powerful super-serum contains argan stem cells that work to accelerate the skin's natural repair processes. 
Available at Aman Skincare's online site
FENTY BEAUTY FLASH NAP INSTANT REVIVAL EYE CREAM
Have you ever had your eyes looking so tired, that you had to take a nap to look refreshed? Well, there's probably not much time left for a nap in your schedule this week, but here's a solution. Fenty Beauty by Rihanna has launched the Flash Nap Instant Revival Eye Cream, a two-in-one eye cream and concealer primer that instantly brightens, soothes and reduces visible puffiness and the appearance of fine line and wrinkles.
The lightweight, non-greasy gel-cream texture quickly absorbs into skin for all-day hydration – the key to looking well-rested as you go about your house visits. If you make the purchase online at Sephora.sg, you'll also be able to buy an accompanying cooling mini eye massage tool for an extra boost of eye revival.
Available in-store at Sephora and Sephora.sg from Feb 12
LG PRA.L ULTRASONIC CLEANSER
The secret to clear skin often lies in the cleansing process. LG Pra.L, the premium home beauty brand of LG Electronics, is launching a new Ultrasonic Cleanser in Singapore. 
The device, boasting a modern design with a white and gold finish, uses ultrasonic micro-vibrations to achieve clearer skin without causing irritation.
The device generates up to 370,000 ultrasonic vibrations per second, which gently removes the micro particles of dust and contaminants from the surface of the skin. At the same time, its silicone brush generates up to 4,200 micro vibrations per minute, creating fine bubbles with your facial cleanser that penetrates deeper into the skin dermis to help users achieve smooth, glowing skin.
Note: The LG Pra.L Ultrasonic Cleanser is only launching in Singapore on Feb 18, but once it's available, you may want to add this device to your skincare routine for good skin all year long. 
Available at Best Denki stores and official LG stores on Lazada and Shopee from Feb 18
SKIN INC MY NIGHTLY DOSE CUSTOM RECOVERY SLEEP MASK
Lack of sleep and excessive screen time (here's looking at you, Zoom meetings) can result in your skin looking dull and fatigued. To reverse the damage, Skin Inc has launched the world's first Custom Recovery Sleep Mask, an intensive overnight sleep mask that reverses the damage and accelerates the recovery of your skin health and immunity.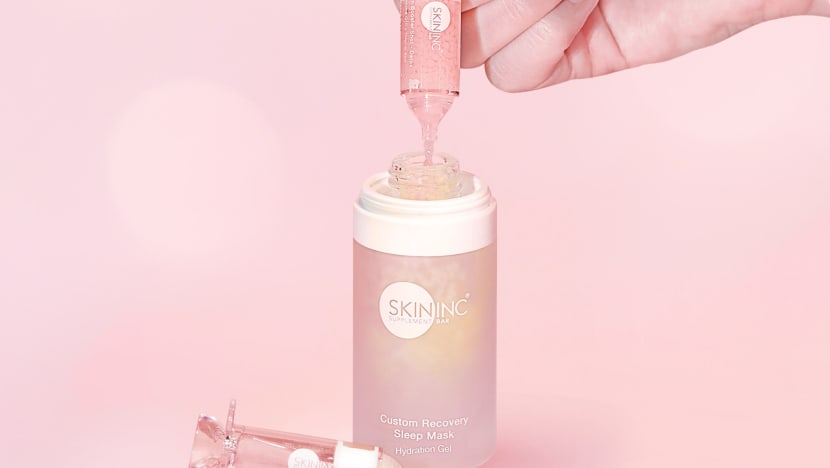 Offering over 20 different custom-blended permutations to address your unique skin concerns, the Custom Recovery Sleep Mask is made up of a choice of two mask bases, Hydro Gel for oily skin and Hydro Cream for dry skin. 
The mask base is then mixed with a choice of two Serum Booster Shots, picked from Age-Proof, Clarify, Detox, Glow and Soothe. The unique sleeping mask formula will then allow you to wake up to your best skin the next day.
Available at iloveskininc.com, Skin Inc Concept Stores, Sephora, Skin Inc Official Store at Lazada and Skin Inc Official store at Shopee