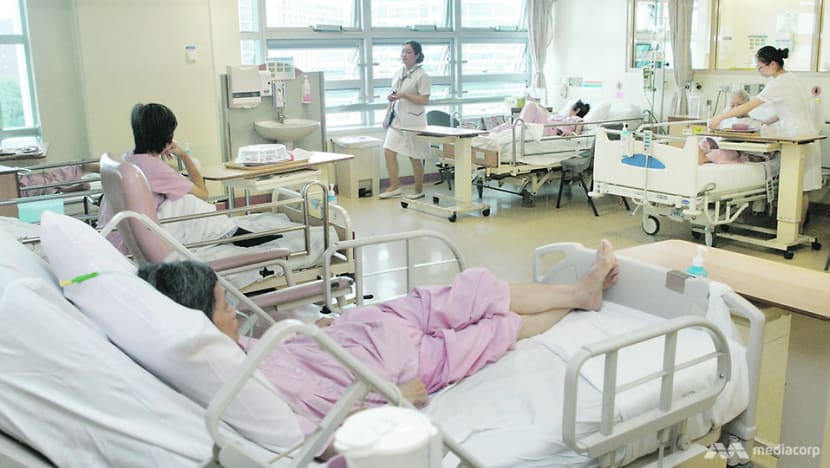 SINGAPORE: Foreigners make up a small proportion of patients seen at Singapore's public health institutions, according to Senior Minister of State for Health Lam Pin Min.
Foreign patients who were referred to Singapore's public health institutions through overseas hospital agents made up about 0.4 per cent of attendances at these institutions between 2013 and 2017, he said in Parliament on Tuesday (Nov 20).
But the hospitals' contracts with these agents have ceased after the Ministry of Health (MOH) recently asked the institutions to discontinue any agreements with them, he said.
"Our public health institutions are not allowed to actively market themselves to foreign patients," said Dr Lam.

He was responding to questions from Member of Parliament for Aljunied GRC Pritam Singh and MP for Tampines GRC Cheng Li Hui.
Ms Cheng had asked whether the ministry was aware that public hospitals have been engaging foreign agents to bring in overseas patients and how long this has been going on. She also asked if the foreign patients crowd out Singaporeans for healthcare services.
Mr Singh asked whether the ministry will bring forward the specialist appointment dates of subsidised Singaporean patients arising from the ministry's decision to stop referral contracts for foreign patients in public hospitals.

For foreign patients who travelled to Singapore to seek medical treatment on their own accord, between 2013 and 2017, they made up about 1.5 per cent of the total inpatient and day surgery attendances at public health institutions.  
When asked for an absolute number, Dr Lam said 1.5 per cent equated to 10,900 foreign patients.
"Foreign patients have not impacted our public health institutions' delivery of services and subsidised appointment slots given to Singaporeans," he added, pointing to shorter waiting times for medical appointments.
The median waiting time for new subsidised specialist appointments has improved from 28 days in 2013 to 22 days in the first half of 2018, Dr Lam said.
"MOH will continue to work with our public health institutions to ensure that meeting Singaporean's healthcare needs remains our priority," he said.