Chloe Zhao wins big at BAFTAs: 5 facts to know about the Chinese filmmaker
Beijing-born Chloe Zhao has emerged as one of the most talked-about filmmakers in recent months. Here's what you need to know about her.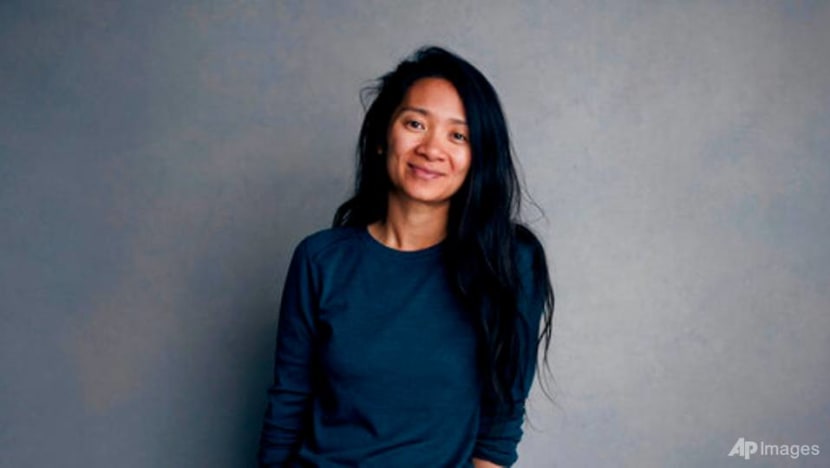 Nomadland by director Chloe Zhao is the big winner at the recent British Academy Film Awards (BAFTA), winning four awards including Best Film, Best Director, Best Cinematography, and Best Leading Actress for Frances McDormand.
Zhao is the first Chinese filmmaker, and only the second woman, to win a BAFTA for best director. Her recent wins confirm her amazingly meteoric rise in the film industry, with Zhao now well on her way to a triumphant finish at the Oscars.
With more accolades on the way for the visionary director, here are five things you need to know about Chloe Zhao.
SHE WAS BORN IN BEIJING, THEN MOVED TO THE WEST
Chloe Zhao was born in Beijing as Zhao Ting. Her father is a manager at a steel company, while her mother is a hospital worker. Her parents are divorced.
"I have interesting parents," Zhao told The Hollywood Reporter. "They're just a bit different than your typical parents from Beijing. They're rebellious. They're weird. They never stopped letting me be who I am." 
The 38-year-old left China at an early age, studying in a boarding school in the UK before eventually finishing high school in Los Angeles. She then moved to Massachusetts to study political science at Mount Holyoke, a private liberal arts women's college. After completing her undergraduate studies, she ventured to New York to study film at New York University.
While at school, Zhao did several odd jobs, including working as a party-promoter and a bartender.
SHE HAS ALWAYS FELT 'LIKE AN OUTSIDER'
Because of her multicultural upbringing, Zhao has always "felt like an outsider", she said in an interview with the Telegraph. "I'm naturally drawn towards other people who live on the periphery, or don't live mainstream lives," she said.
Zhao has built her career by telling the stories of these outsiders. Her 2018 film, The Rider, centres around a rodeo cowboy rider who suffers a traumatic head injury. The film is a portrayal of life in South Dakota's Sioux community.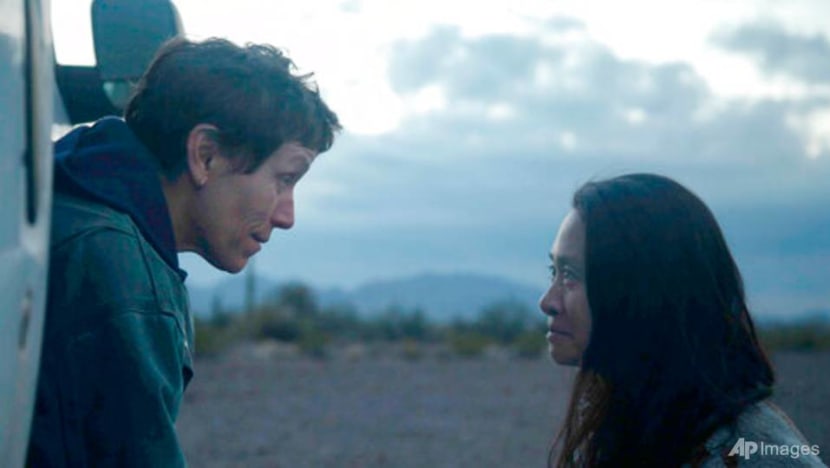 Nomadland, on the other hand, tells the story of a middle-aged woman who leaves home after the death of her husband. Living out of her van, she travels around the American West. At its heart, Nomadland is a film about discarded older Americans. 
SHE'S MAKING HISTORY IN THE FILM INDUSTRY
In February this year, Zhao became the first Asian woman to win best director at the Golden Globes. She was also the second woman ever to win in the traditionally male-dominated category.
She made history again at the BAFTAs, becoming the first Chinese filmmaker and second woman to win best director. Zhao is now tipped as a frontrunner for the Oscars, which will be held on Apr 25.
Zhao's fascinating rise and her recent dominance at awards season has been praised online, with some hailing her as a "huge inspiration for young Asian girls".
SHE WANTED TO BE A MANGA ARTIST
As a young child, Zhao didn't envision herself as a filmmaker. Instead, she harboured dreams of becoming a manga artist. She told The Telegraph that growing up in Beijing, she lost herself in Japanese comic books. "It was my best friend and all I did until I was 14 years old," she said.
She told the South China Morning Post, "I wanted to be a manga artist, but I'm not very good at drawing." It may have been an unfulfilled dream, but Zhao's love for comics will surely shine at her next project – her biggest to date. 
SHE'S JOINING THE MARVEL CINEMATIC UNIVERSE
Zhao is the director behind Eternals, the Marvel Cinematic Universe's (MCU) next big movie. Zhao herself is a fan of the franchise, and has been vocal about wanting to direct a Marvel movie.
Eternals, which features a star-studded cast with names such as Kit Harington, Angelina Jolie, Salma Hayek and Gemma Chan, is set to hit theatres in November this year. Several cast members have described being blown away by Zhao's brilliance.
"[Chloe Zhao] is amazing. She is very organic, the camerawork is completely different, the way that we choreographed the scenes and construct the characters with this director, I think she is incredible. She's incredible," Salma Hayek told Cinema Blend.
Angelina Jolie has also described joining the cast in order to support Zhao's vision. "I think Chloe is going to make a special Marvel film," she said in a 2019 interview with People Magazine.  
"[Chloe Zhao] is amazing. She is very organic, the camerawork is completely different, the way that we choreographed the scenes and construct the characters with this director, I think she is incredible." – Salma Hayek