A refuge amid the clouds, a luxurious sanctuary in the very heart of the city
The airy spaces of South Beach Residences offer a cossetting sanctuary from the daily grind. Brought to you by South Beach Consortium.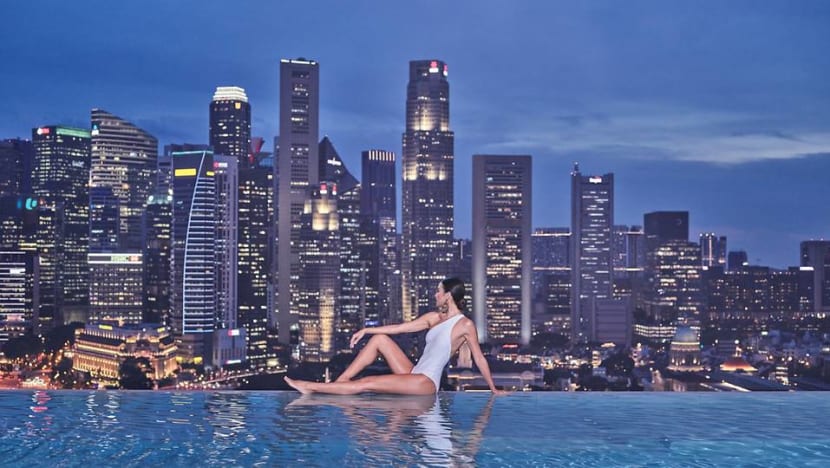 A home is one's sanctuary – and South Beach Residences epitomises this ideal.
Nestled within South Beach, a mixed-use development comprising Grade A office spaces alongside hospitality, food and beverage, retail and lifestyle establishments, the residences are positioned at the crossroads of Singapore's most vibrant city districts. 
As a premium integrated development housed in a prime locale, the merits of South Beach Residences as a home are a given. And yet, the development has that X-factor that sets it apart from other luxury developments in Singapore. Owning a unit at South Beach Residences doesn't just afford you a comfortable home, it opens up avenues to a living experience unlike any other.
THE CENTREPIECE OF THE CITY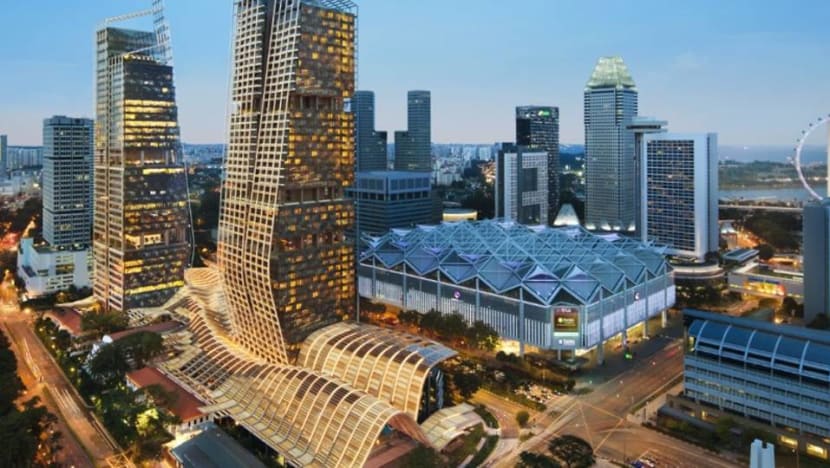 Developed by award-winning architecture and design practice Foster + Partners, the towering facade of South Beach Residences makes a striking statement in the heart of downtown Singapore.
The distinct architecture of the skyscraper forms an iconic slice of Singapore's skyline; its silhouette exudes a unique identity even when viewed as part of the urban skyline.
The airy spaces of South Beach Residences offer a cossetting sanctuary from the daily grind.
Positioned at the epicentre of an ever-evolving city, South Beach Residences offers residents a panoramic view of Singapore's ever-changing landscape – from heritage art precincts to the bustling business district.
Owning a home in South Beach Residences isn't just about getting a private vantage point to iconic events like the Singapore Grand Prix or National Day Parade – it is just as much about placing oneself at the centre of the Singapore story.
LIFE AT YOUR FINGERTIPS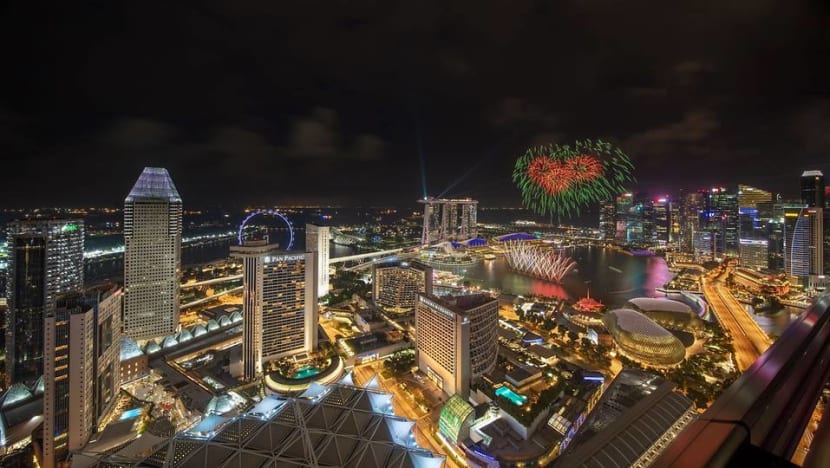 When one lives in a prime location, connectivity is no longer a question. Barely minutes from South Beach Residences, a plethora of luxury services, dining and entertainment options for every occasion awaits.
This includes key landmarks in Singapore, such as Esplanade, Marina Bay Sands, Chijmes and Orchard Road, and several reputable tertiary education institutions. A stone's throw away lies Singapore's central business district.
Perched atop JW Marriott Singapore South Beach, residents can expect well-trained hosts from the development's Signature Residential Services, who will provide on-demand concierge services for every lifestyle need. Residents also get exclusive access to an extensive range of privileges provided by the hotel.
Herein lies the allure of living in a first-rate, mixed-use development: Elements of work and play co-existing in harmony, strung around key transport nodes for optimal accessibility and connectivity. Direct sheltered access to neighbouring malls and MRT stations is combined with proximity to Singapore's business hub and a plethora of retail tenants.
Companies including Facebook, NetEase and Lego as well as retailers like Akira Back, Wild Honey and Lady M call this area home, so it should also come as no surprise that a unit at South Beach Residences holds strong investment potential.
THOUGHTFUL DESIGN FOR THE DISCERNING HOMEOWNER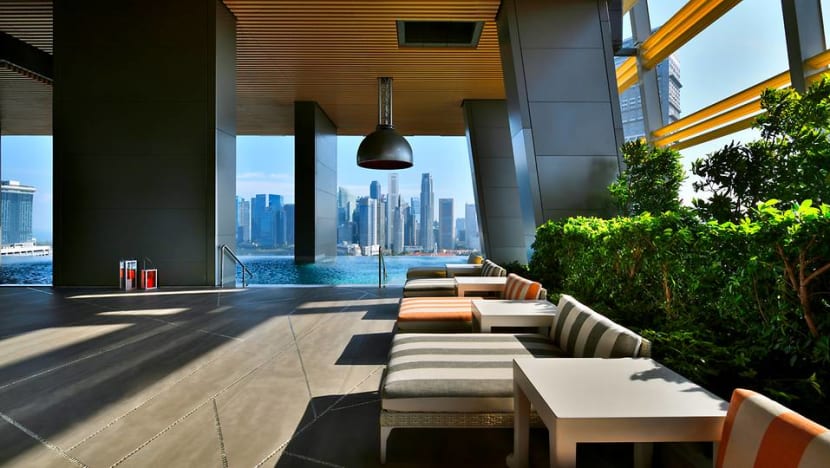 South Beach Residences is the picture of a green building – not only in design, but also by design.
Intersected by densely planted sky gardens, the tower cuts a gentle arc against the skyline that melds into a flowing canopy reminiscent of the elegant currents of Henderson Waves.
Architecture promoting natural ventilation and a range of environmental strategies (including rainwater harvesting) converge in an exceptional sustainable development that has bagged multiple accolades – including the BCA Green Mark Platinum Award and the prestigious FIABCI Singapore Property Award. With an uptick in real estate investors seeking opportunities in sustainable buildings, this is noteworthy in that it reinforces the appeal of the development as a resilient, long-term investment.
Extending beyond environmental impact, thoughtful design permeates every corner of South Beach Residences. For instance, each two-bedroom unit is crafted with a different profile in mind, with bespoke designs ranging from bachelor pads to cosy homes for young couples.
Spaciousness is the name of the game here, whether it be floor-to-ceiling windows flooding the space with natural light or expansive balconies offering breathtaking views that add to the vastness of the apartment.
Residents also enjoy something truly prized in densely-packed Singapore: Privacy.
The hallways of South Beach Residences are designed to keep each unit distinct, with doorways hidden from view. Moving into the units themselves, one easily forgets that they live in the midst of the bustling city centre as the walls and windows block out environmental noise.
With the line blurred between home and horizon, and an air of serenity pervading one's being, it's hard not to feel like you are the centre of your own universe at South Beach Residences.
Register your interest to find out more about South Beach Residences, call 8338 1010 or email enquiries-sbr [at] cdl.com.sg for more information.