Sail the high seas with loved ones during the holidays
Enjoy a rejuvenative sea-cation on board the World Dream with Chan Brothers Worldwide Cruise Centre.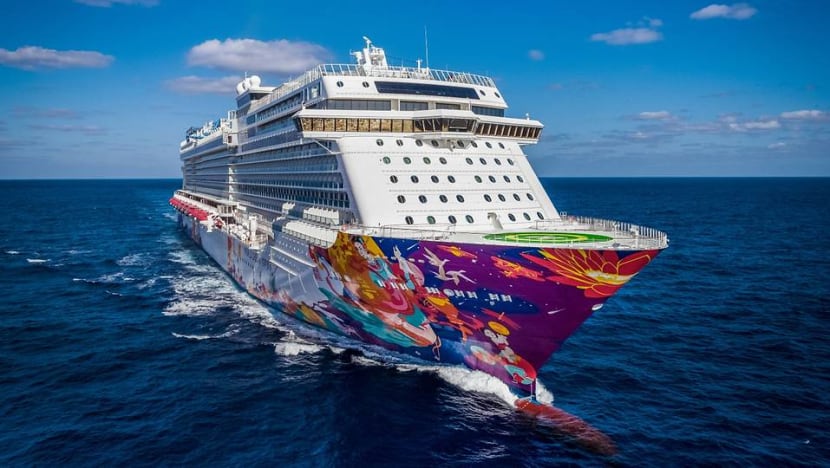 Singaporeans are among the most avid travellers in the region – a yearly vacation has become a highlight to look forward to for many of us. From couples who align their calendars to embark on a romantic sojourn to families seeking out meaningful bonding time, a vacation is an opportunity to discover new experiences together and make precious memories. 
While staycations are a viable leisure option amid worldwide border closures, those whose wings feel particularly clipped might find themselves yearning for a little more. Feeling the wind in your hair and sun on your face on board the World Dream could be the getaway you need to fulfil that sense of wanderlust and refresh the spirit. Chan Brothers Worldwide Cruise Centre offers a wallet-friendly cruise-to-nowhere excursion that lovebirds, families and stressed-out executives can consider.
OVER SEAS TRAVEL
Can you recall the last time you handed your passport over at a counter? Doing this when you check in at the cruise centre might seem insignificant, but you'll be surprised at how liberating this small gesture feels.
Adventures and memories are best shared with those near and dear. As such, passengers can look forward to a series of perks.
The introduction of safety protocols on passenger ships has yielded an unexpected bonus – guests can luxuriate in the vast expanse of World Dream with its reduced capacity and relish the close attention of crew members at every turn.
For a Bling Empire-like holiday, guests have the option of topping up for the Palace Paradise experience. A raft of premium benefits awaits, including priority check-in, round-the-clock butler concierge service, premium Italian cabin settings and exclusive access to The Palace Restaurant.
ANNYEONG OR SAWASDEE?
While there're plenty of Korean and Thai restaurants to ease the pangs of not being able to visit these two popular travel destinations, there's nothing like an all-out festival to immerse oneself in either of the cultures.
Say hello to Hallyu from now till Mar 30. In conjunction with the Embassy of the Republic of Korea in Singapore and Korea Tourism Organization, World Dream is anchoring a Korean theme on board during this period. Live out your favourite K-inspired moments at K-pop dance classes, hair and beauty talks and a hanbok fashion show. Kids will love trying their hand at traditional outdoor games like jegichagi and jeji.
It's K-entertainment galore with the screening of blockbusters at World Dream's Cinema at Sea. Those who live and breathe all things Korean can put their knowledge to the test with the K-culture trivia quiz for a chance to win great prizes. Basic conversational Korean language classes and cooking classes complete the K-getaway.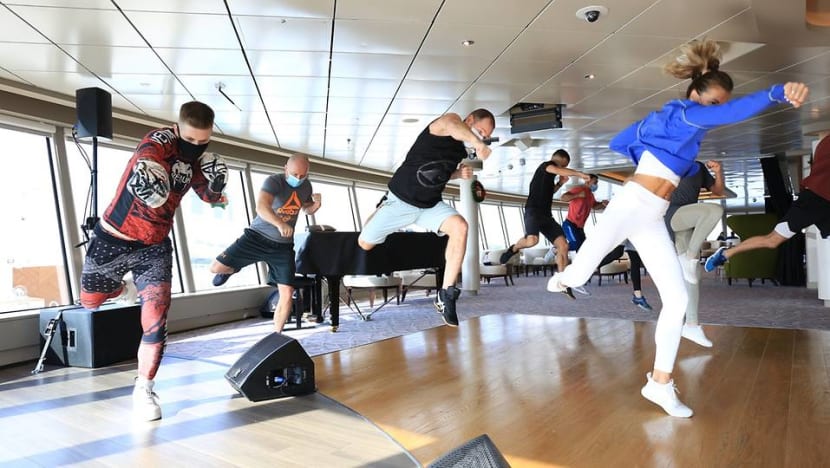 From Mar 31 to May 28, World Dream, together with the Tourism Authority of Thailand Singapore, plays host to Thailand's famed Songkran celebration. In spirit of the water-themed festival, get your fill of water fun in the water gun tag or pitch burst challenge. Meanwhile, fitness aficionados can work up a sweat with basic muay thai training or a game of sepak takraw.
Handicraft is a hallmark of Thai culture. Learn the ropes of soap carving, tie dying and paper umbrella painting at handicraft workshops. Passengers who prefer chilling out can book a massage using Thai products at Crystal Life Spa. And because there's nothing as vibrant as Thai street food, expect a convivial dining experience at the Thai Street Market while Thai delicacies and signature desserts take centre stage at the ship's complimentary restaurants.
A VERITABLE GASTRONOMIC TREAT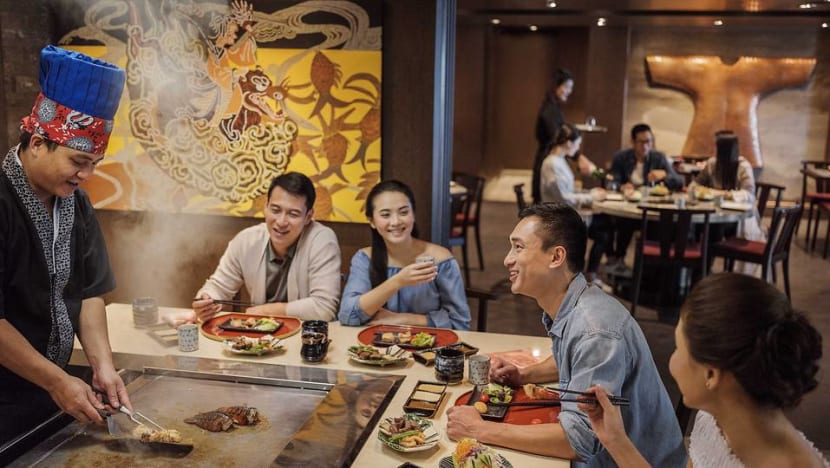 Speaking of food, it's a true foodie's paradise on World Dream, with over 30 dining options around the ship. On top of the all-inclusive Dream Dining Room and The Lido, you can tuck into seafood fare at Seafood Grill or a juicy steak at Prime Steakhouse at your own cost. Couple that with awe-inspiring sea views at selected outlets and you've got yourself a dining event to remember with family and friends.
Most notably, World Dream is also Asia Pacific's first halal-friendly cruise ship with an appetising halal buffet at The Lido. Health-conscious diners can get their fix at Crystal Life Cuisine. These inclusive nods allow guests a full holiday experience, no matter their dietary needs.
SET SAIL WITH PEACE OF MIND
Having achieved a 100th day milestone in safe sailing in mid-February, World Dream ensures that the health and safety of every guest remains a top priority while keeping comfort and ease in mind.
From the seamless Antigen Rapid Test process to the regulated embarkation and disembarkation and controlled passenger traffic through personal tokens, every step has been fine-tuned to be secure yet fuss-free, even for children. 
With environmental measures such as filtered fresh air ventilation across the ship, tiered and frequent sanitisation schedules, convenient hand sanitising stations and a medical centre manned by two doctors and an Infection Control Officer, it's all hands on deck to keep you and your loved ones safe while vacationing onboard World Dream.
Enjoy a two- or three-night Getaway/Escapade Cruise with Antigen Rapid Test from S$129 (excluding taxes and surcharges), terms and conditions apply.
To book your cruise with Chan Brothers Worldwide Cruise Centre, click here, call 6212 9944, WhatsApp 9277 7198, or email worldwidecruise [at] chanbrothers.com.sg.