1 in 2 children in car accidents not properly restrained: KKH study
The hospital on Thursday published a news release highlighting a study conducted by KKH researchers which came to worrying conclusions about the safety of infants and children while on the road.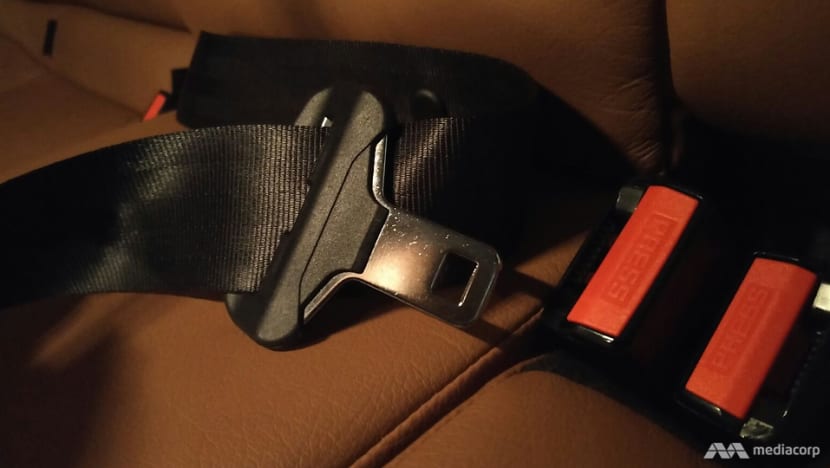 SINGAPORE: One in two children who were inside a car during an accident were not in child seats or properly restrained, according to a study by KK Women's and Children's Hospital (KKH).
The figure was even higher for younger children – more than three out of five children under the age of two had not been restrained when an accident occurred.
Results of the study, which analysed road traffic-related injuries among infants and children in Singapore from January 2012 to April 2016, were released by the hospital on Thursday (Sep 14). The study was published in the Elsevier's Accident Analysis and Prevention journal in March.
The study covered 2,468 children up to the age of 16 who were taken to the accident and emergency departments of KKH and National University Hospital within 24 hours of a road traffic-related injury. They included infants and children inside a car during the accident, as well as pedestrians and those on bicycles and motorcycles who were involved in a crash with a car.
Among those inside a car, 51.1 per cent were not restrained at the time of the accident. The figure was highest for children under the age of one, with 65.7 per cent not restrained, and next highest for children aged between one and two years, with 61.5 per cent of this age group not restrained.
For children who were on a bicycle or motorcycle at the time of the accident, the majority (70 per cent) were not using appropriate restraints or safety measures such as helmets or bicycle seats. This percentage increased further for those children under the age of 10 - 88 per cent were not using appropriate restraints.
The study's lead researcher Dr Chong Shu-Ling said that compared to other advanced countries, the use of child seats and restraints in Singapore is "substantially wanting".
"What's even more worrisome is that the disregard for safety recommendations is seen beginning from early infancy," said Dr Chong, who is a physician at KKH's department of emergency medicine.
NEARLY A QUARTER OF CHILDREN IN STUDY HOSPITALISED
Nearly a quarter of the children in the study (24 per cent) required hospitalisation. The majority (67 per cent) had soft tissue injuries and a small proportion (5.4 per cent) were brought to the hospital in critical condition and needed cardiopulmonary resuscitation or surgery. Six children died of their injuries and 51 were warded in the intensive care unit.
Citing another study conducted by KKH and the National University Health System, KKH said that from January 2011 to March 2015, vehicle and bicycle accidents were a leading cause of "severe paediatric head injuries resulting in death, neurological and physical deficits or poor quality of life". 
Dr Chong stressed the importance of sticking to road safety measures for children, and said that the study's findings pointed to a need for greater awareness about the risk of injury to children when road safety measures are ignored.