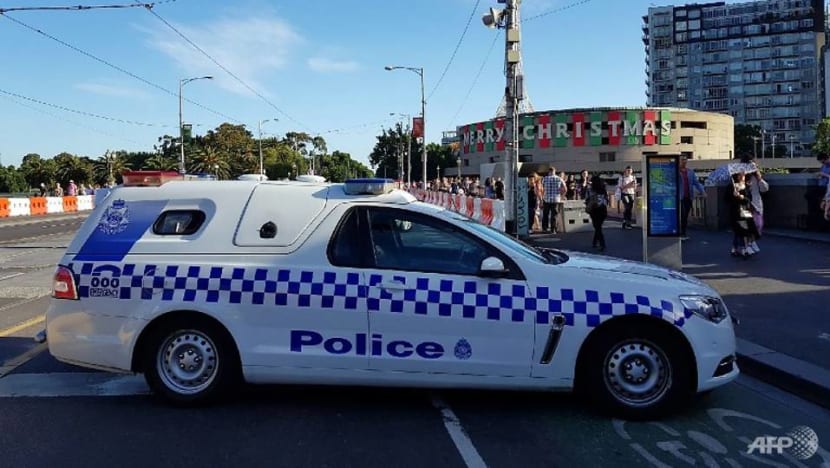 MELBOURNE: A 21-year-old Singaporean woman has been charged by police following a car accident in Victoria state that left two fellow Singaporeans fighting for their lives, Australian authorities said. 
Victoria Police said the accident took place at 8.15pm on Sunday (Nov 25) at the intersection of Remembrance Drive and Madden Road in Windermere, Ballarat, about 130km from Melbourne. 
"Five occupants in one of the cars, all Singaporean nationals, were taken to hospital, three with minor injuries," police said. 
"The driver, a 21-year-old woman, has since been charged with negligently causing serious injury and dangerous driving causing serious injury."
The driver is due to appear at Ballarat Magistrates' Court on Monday. 
Victoria Police added: "A 26-year-old woman remains in hospital in a critical condition, and a 21-year-old woman with serious injuries."
The car with the Singaporeans collided with another car that was driven by a man who was with his 10-year-old daughter, local media reported.
Police said the 48-year-old man and his daughter were not injured in the incident. 
According to Nine News Melbourne, the accident occurred after the Singaporean driver failed to stop at an intersection.  
"It just represents to us a really classic example of inattention," Detective Sergeant Mark Amos was quoted as saying by Nine News Melbourne.
"At the moment, we are trying to get hold of their families overseas to give someone some very, very terrible news."
A Ministry of Foreign Affairs spokesman in Singapore said that the Singapore High Commission in Canberra is rendering consular assistance to the five affected Singaporeans and their families.