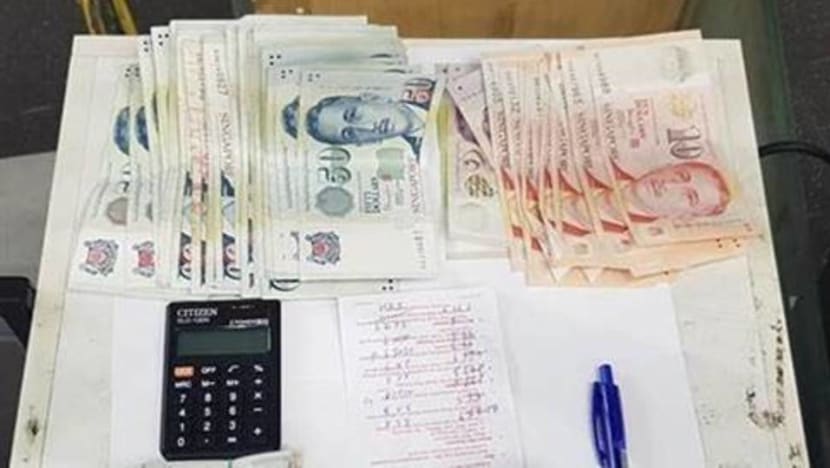 SINGAPORE: A total of 31 people, aged between 45 and 78, were arrested on Sunday (Oct 7) for their suspected involvement in illegal horse betting activities.

In a news release, the police said officers from the Criminal Investigation Department (CID) and the six police land divisions conducted raids at multiple locations including King George's Avenue, Teban Gardens Road, Whampoa Drive, Ang Mo Kio, Eunos and Boon Lay.

The police arrested 27 men and four women, as well as seized cash amounting to about S$15,000, mobile phones, pens, pagers and documents such as betting records.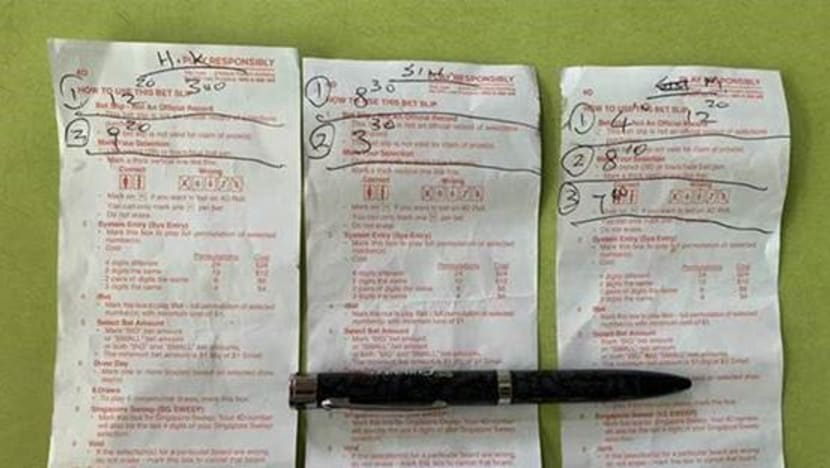 Preliminary investigations revealed that the 31 suspects are believed to have been involved in various roles such as illegal bookmakers, runners as well as gamblers.

Investigation against the suspects are ongoing. 

Under the Betting Act, any person convicted of betting with a bookmaker faces a maximum fine of S$5,000 and/or up to six months' jail.

Any person found guilty of being involved in bookmaking faces a maximum fine of S$200,000 and up to five years' jail.

"The Police take a serious view against all forms of illegal betting activities and will continue to take tough enforcement action against those involved, regardless of their roles. Members of the public are advised to steer clear of all forms of illegal gambling activities," the news release added.