'This shouldn't have happened': Shock and grief as people pay their respects at wake of Aloysius Pang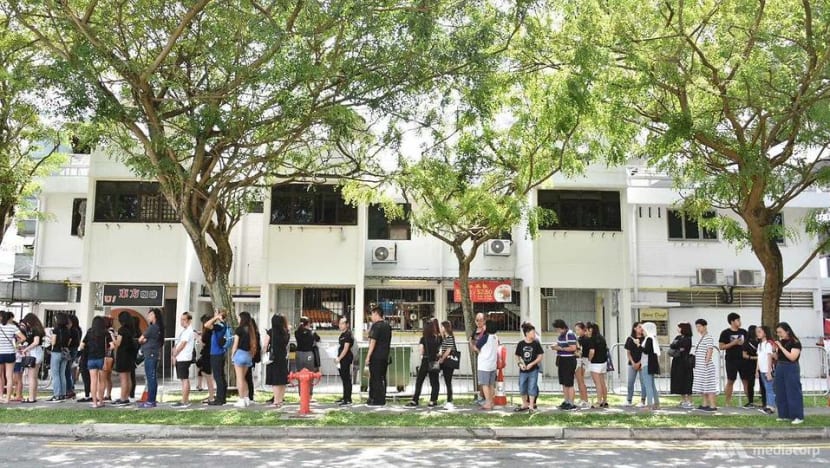 SINGAPORE: As wreaths from well-wishers continued to be carried into the tentage at 82A MacPherson Lane minutes before the wake for Aloysius Pang was opened to the public on Saturday (Jan 26), a queue of at least 80 had snaked all the way out onto the pavement parallel to the main road.
"What a loss, what a loss," a passer-by muttered to himself in Mandarin. "He's the same age as my child."
The 28-year-old was an armament technician with the 268th Battalion Singapore Artillery, and was on reservist at the Waiouru Training Area in New Zealand as part of an annual Singapore Armed Forces (SAF) exercise called Exercise Thunder Warrior.
At noon, members of the public, were allowed in to pay their respects. Some had been waiting for almost two hours.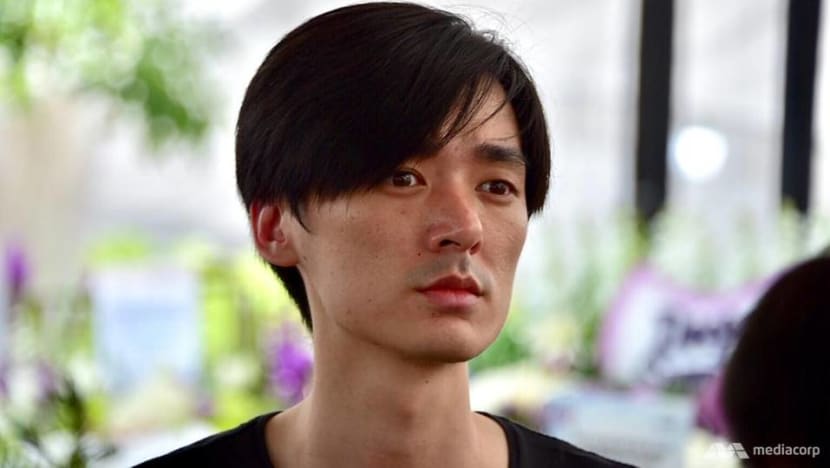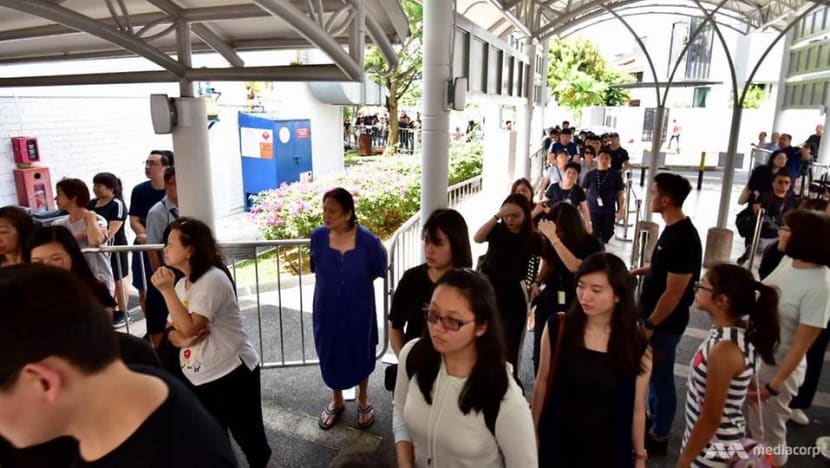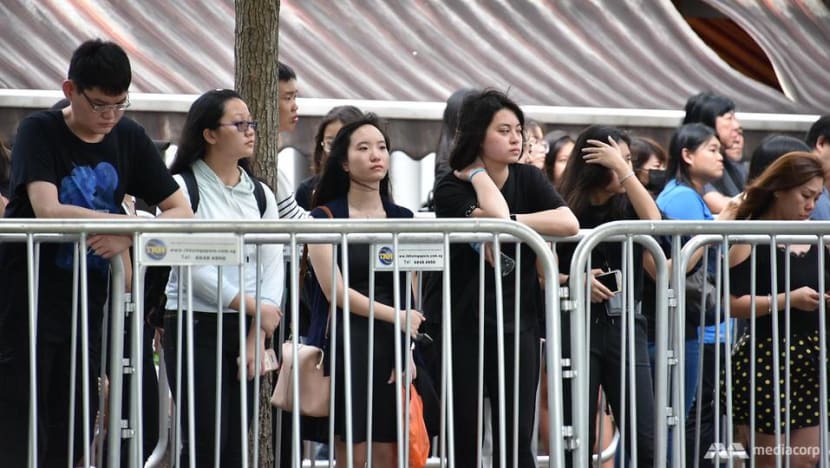 One of the first in the queue was a 31-year-old who only wanted to be known as Alex. 
"There's been too many NS training related deaths," he said. 
"These are things which shouldn't be happening. How many heartbroken parents are out there because of all these needless deaths?
"I was hoping that he would recover but at the back of my head I knew that he could die too. I'm three parts angry and one part sad. This doesn't need to happen. It's unbearable."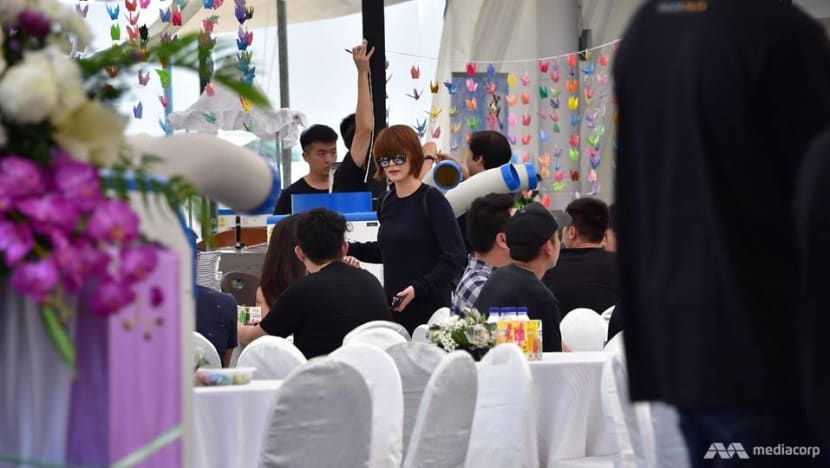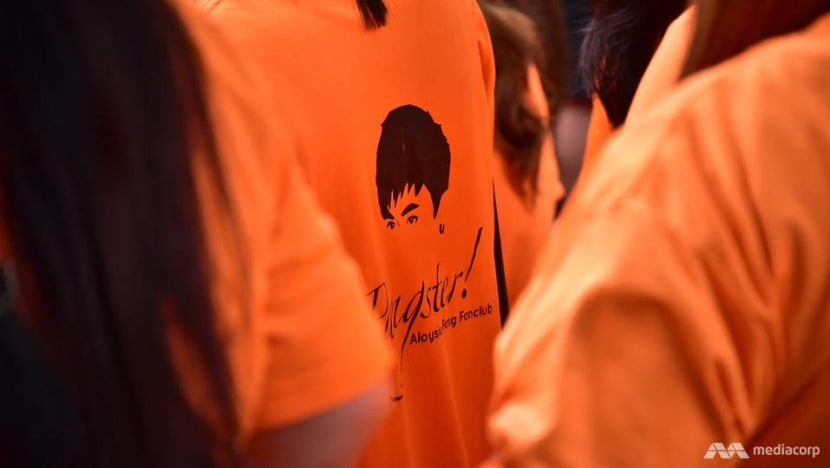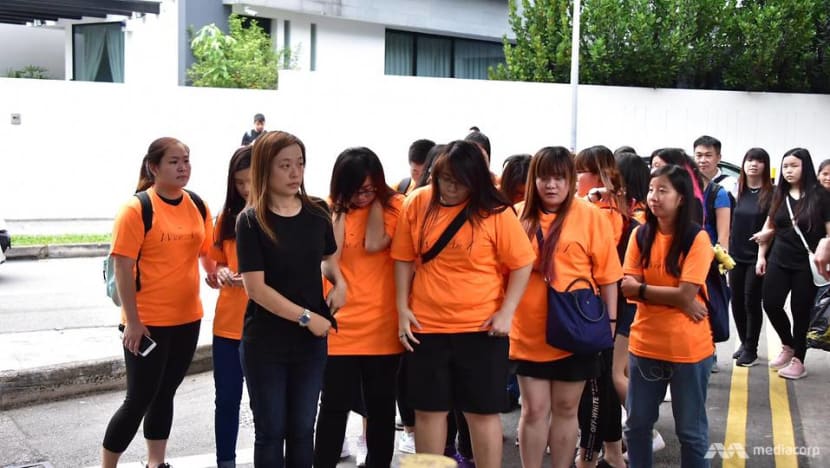 Members of the public were allowed in to the wake in batches, patiently waiting their turn behind barricades before finally entering the main wake area.
"I couldn't control my emotions after seeing his photo," said a member of the public who only wanted to be known as Ting Ting. 
"The last time I met him was at a fans gathering at Tampines Hub last July. He was kind, gentle and down-to-earth, you could see that from the way he interacted with us.
"He was a very good man, good actor, and had a long way to go in life."
POLITICIANS, CELEBRITIES, FANS PAY FINAL RESPECTS
The private memorial for Pang began Saturday morning, with celebrities such as Chen Hanwei, Fann Wong and Christopher Lee in attendance. Also present was Pang's girlfriend Jayley Woo.

Politicians such as Senior Minister of State for Communications and Information Sim Ann also dropped by. 

Speaking to reporters, actor Rayson Tan said: "I really saw him as a brother ... He was a very good and mature boy."

The line for the public ebbed and flowed as the afternoon wore on, but even at 3pm, at least 100 people continued to wait patiently in line.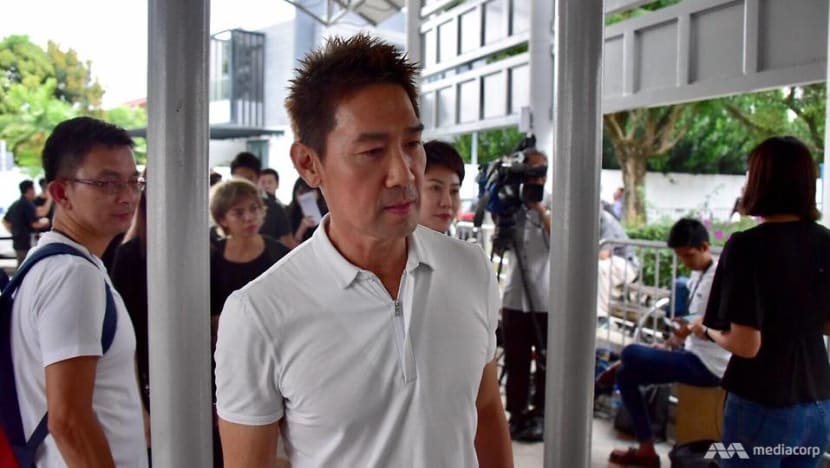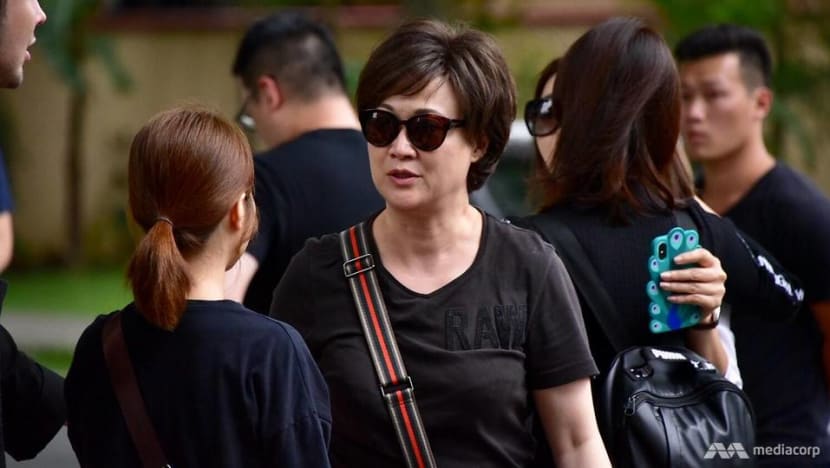 Actresses Zoe Tay and Jeanette Aw also arrived to pay their respects. 
"I have a good impression of Aloysius," said Tay, holding back tears. "From our interactions, I feel this boy was opinionated, always willing to learn. It's really regrettable that this has happened."
"He was an actor with great potential; a boy with a strong will," she added. 

About 50 people from Pang's fan club, the "Pangsters", arrived mid afternoon. A number of them were wearing bright orange t-shirts bearing the late actor's face, sobbing before they entered the wake.

Pang will be accorded the full honours of a military funeral, said the Ministry of Defence (MINDEF) on Friday (Jan 25). He will be cremated on Sunday at Mandai Crematorium.