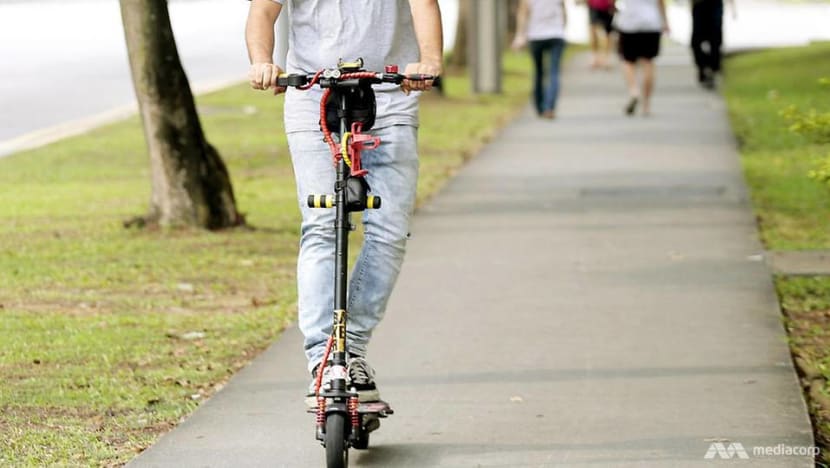 SINGAPORE: Singapore bike-sharing firm Anywheel and new player QIQ will soon jostle for space in what could become a crowded electric scooter sharing market in 2019.

They are among seven operators who have confirmed with Channel NewsAsia that they plan to apply to run e-scooter sharing services in public areas when the Land Transport Authority (LTA) opens applications for licences in January.
The others are Beam, Grab, Lime, Neuron and Telepod.
Singapore-based QIQ (pronounced 'kik') hopes to install its e-scooter docks within 300 metres of each other in the central area.
Each device will cost S$1 to unlock, and another S$1 for each subsequent 20 minutes.
QIQ hopes to roll out both e-scooter and e-bicycle services in Singapore in mid-2019, with plans to offer shared personal mobility devices in Vietnam, Korea, Gibraltar and the Middle East.
Its CEO Justin Sim said he doesn't believe in bringing in a huge fleet to capture market share.
"We believe we don't need to populate that place, that city, with a huge number of assets to serve that community," said Mr Sim. "We want the system to be running at its optimum. We want the system to be used non-stop, round the clock, by as many people as possible."
Potential competitor Anywheel already has experience operating shared bicycles in Singapore, which it believes will help the company ease its way into the e-scooter market.
The startup currently operates a fleet of 1,000 bicycles under a regulatory sandbox licence, and said it will apply for the largest possible e-scooter fleet size allowed by LTA when applications open.
"We want to offer more choices for our consumers," said founder and CEO Htay Aung. "As fun as bicycles get, some female users find it inconvenient, especially when they're wearing skirts. And because of the humid weather here; if you don't like being sweaty, consumers will not choose bicycles.
The firm is working with private property owners to roll out "a couple of hundred" e-scooters in December, in areas like school campuses and industrial parks - areas that do not require a licence for operation.
Called JustScoot, the service will begin as a dockless model, before switching to mostly docking systems in future.
Users will be able to book the e-scooters on the Anywheel app, or an upcoming JustScoot app. Each device will cost S$1 to unlock and 10 cents to ride per minute.
The firm plans to roll out services in Australia shortly after its launch in Singapore.
ROPING IN USERS TO CHARGE, REDISTRIBUTE E-SCOOTERS

Other operators are opting for a dockless model.

While this means it could be easier for users to find a scooter anywhere they are, operators will face challenges in getting their devices located in prime locations.

Local startup Beam will pay users to take the devices home to charge overnight, and place them in prime locations in the morning.

"We're going to see where people want to take trips, where they're picking up scooters, and try to make sure our scooters are available in those locations," said Beam's vice-president of corporate affairs Christopher Hilton.

"At the beginning, we're going to deploy in areas close to transit points. One of our hopes is that Beam trips are facilitating public transport trips."

US e-scooter operator Lime - the only foreign entrant so far - is already using this model in other countries and plans to replicate it here.

It has deployed a pilot fleet at Science Park, and plans to roll out e-scooters at Changi Business Park and International Business Park.

Both Beam and Lime will also charge S$1 to unlock the vehicles, but it will cost 15 cents a minute to ride a Beam e-scooter, and 20 cents a minute for Lime.

Meanwhile, homegrown tech firm Grab also hopes to operate a dockless model.

It rolled out a three-month e-scooter sharing trial at the National University of Singapore on Nov 19. During the pilot period, each ride will cost 20 cents per 30 minutes.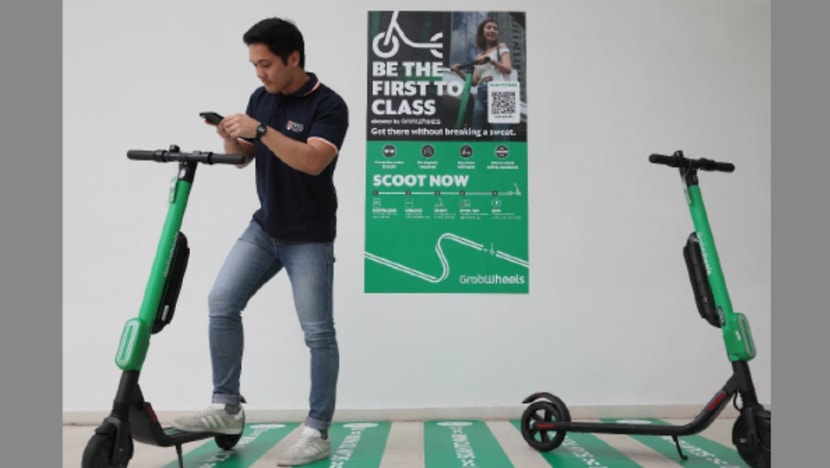 COMPLIANCE WITH REGULATIONS

As of now, shared e-scooters cannot operate in public areas unless given exemptions.

Several operators have already been caught for breaking this rule.

LTA said on Nov 13 that it had impounded 42 personal mobility devices belonging to operators including local start-ups Telepod and Neuron, whose e-scooters were found available for hire outside permitted areas.

Both firms are only allowed to operate in areas like one-north under partnerships with private landowners like JTC.

A Beam e-scooter was also found available for hire at Bugis MRT station, though the company has not been given an exemption to operate in any part of Singapore.

In response to Channel NewsAsia's queries, Beam said that it was doing tests and has since complied with regulations.

But there may be repercussions for these operators.

LTA has said it will consider the companies' track record, including their compliance with the law and regulatory requirements, when evaluating licence applications.