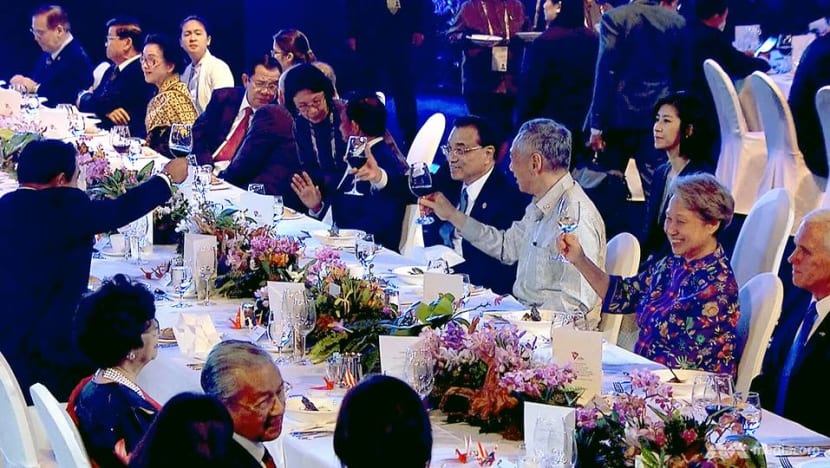 SINGAPORE: Yu sheng, laksa, kueh pie tee and kaya toast all got a nod at the ASEAN Summit gala dinner hosted by Prime Minister Lee Hsien Loong on Wednesday evening (Nov 14).

From start to finish, each of the four courses served to delegates put their own spin on local favourites.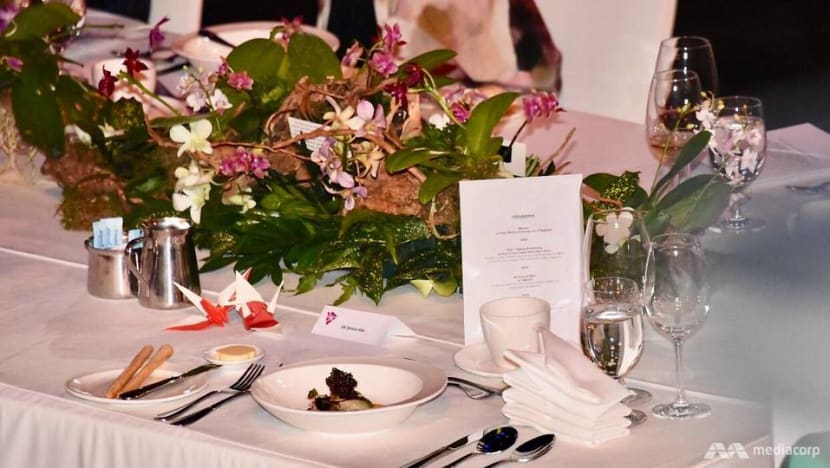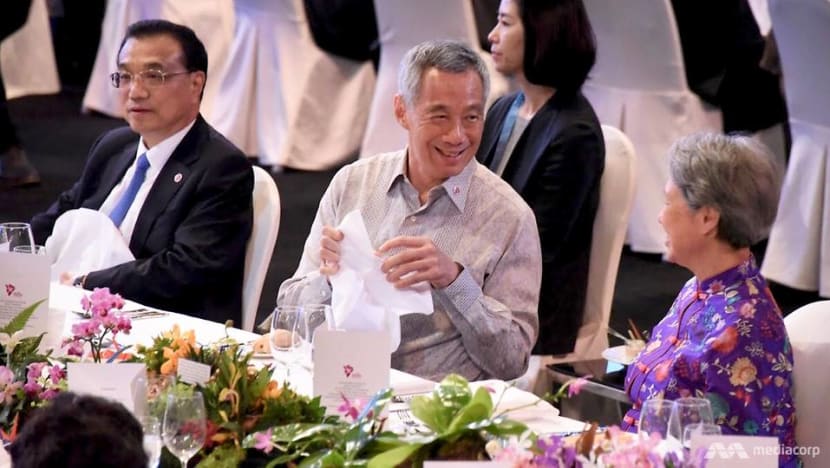 The appetiser was described on the menu as a "fresh approach to the traditional yu sheng", with diver scallops, smoked salmon, pomelo, mango and vegetables drizzled with plum vinaigrette and accompanied by lime sorbet.

The next course was a soup inspired by local favourite laksa. Delegates were served an oven-roasted pumpkin bisque with rice noodles and prawn ravioli laced with laksa leaves - dubbed "deconstructed laksa".
The main course was an Asian take on the "surf and turf" theme, featuring slow-cooked grain-fed Angus beef short ribs with black pepper sauce, line-caught Boston lobster seared with garlic butter and garden vegetables stuffed in a crispy kueh pie tee shell.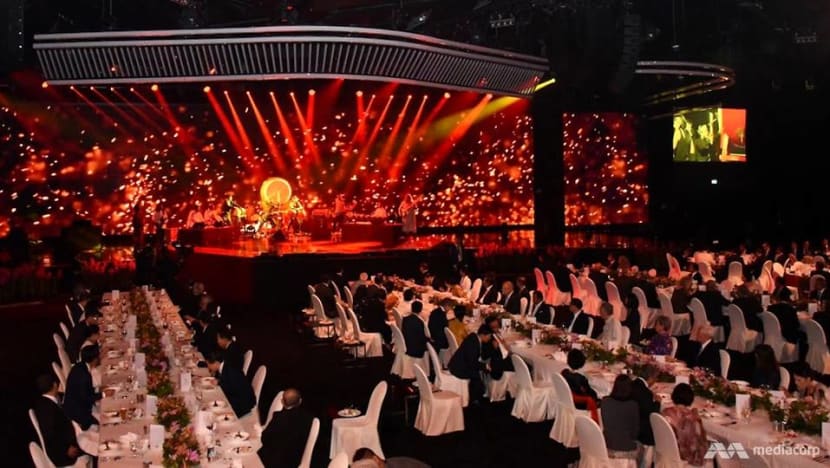 The typical local breakfast of kaya toast and kopi served as inspiration for dessert. Delegates had a smooth egg and coconut dessert infused with pandan, paired with wafers and topped with coffee ice cream.
Leaders of the ASEAN nations attended the dinner at Suntec Convention Centre, along with others including Chinese Premier Li Keqiang, US Vice President Mike Pence, South Korean President Moon Jae-in, Indian Prime Minister Narendra Modi, New Zealand Prime Minister Jacinda Ardern, Canadian Prime Minister Justin Trudeau and International Monetary Fund chief Christine Lagarde.