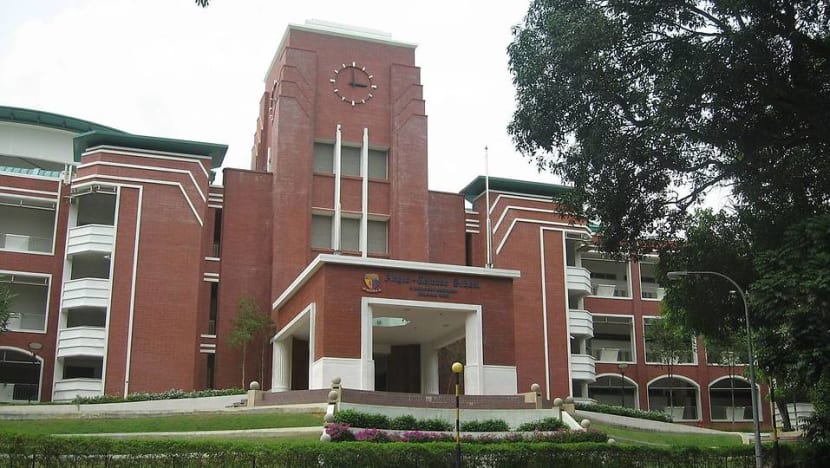 SINGAPORE: A Bangladeshi worker died after he was struck by a collapsing wall at Anglo-Chinese School (Barker Road) on Friday (Nov 22).
The 38-year-old was carrying out housekeeping works beside the wall of an existing building when a part of it collapsed and struck him, a spokesperson from the Ministry of Manpower (MOM) said.

The police said they were alerted to the industrial accident at 10.48am.
The worker, who was unconscious, was taken to Tan Tock Seng Hospital where he died from his injuries.

The developer of the site is the Ministry of Education (MOE) and the man's employer and site occupier is H P Construction & Engineering, said MOM.

MOM said it is investigating and has stopped works near the collapsed wall.

The deceased worker was helping to construct a new block as part of an upgrading programme for ACS Primary School, MOE said in response to CNA's queries.
The site of the new block is cordoned off and is not accessible to school staff and students, said divisional director of infrastructure and facility services Choo Lee See.
The worker was identified by The Migrant Workers' Centre as Ripon.
The centre's chairman Yeo Guat Kwang said it was "deeply saddened" to learn of Ripon's death.
Mr Yeo said the centre was working with authorities, the employer and the Bangladesh High Commission to gather more information.
He added that MWC is in touch with the deceased's next-of-kin and stands ready to give help to the deceased's family.

Mr Yeo said that he was "alarmed and concerned" with the recent spate in work site accidents and deaths.
He urged employers and workers to prioritise workplace safety, as well as observe and practise necessary safety precautions and measures.

"No amount of financial assistance and consolation can ever replace the tragic loss of a person's life and we hope that all stakeholders can come together to stop this distressing trend," he added.
On Nov 22, a 37-year-old Bangladeshi worker died after a crane accident at a construction site in Sengkang after he was caught between metal barricades and the counterweight of a crawler crane when it rotated.
An Indian national was killed on Nov 4 when the jib of a tower crane failed during a lifting operation at the construction site of a new facility at Tan Tock Seng Hospital. Another man, aged 35, was injured.