The Big Read: Happy days here again for job seekers from Class of 2022, but they may not last long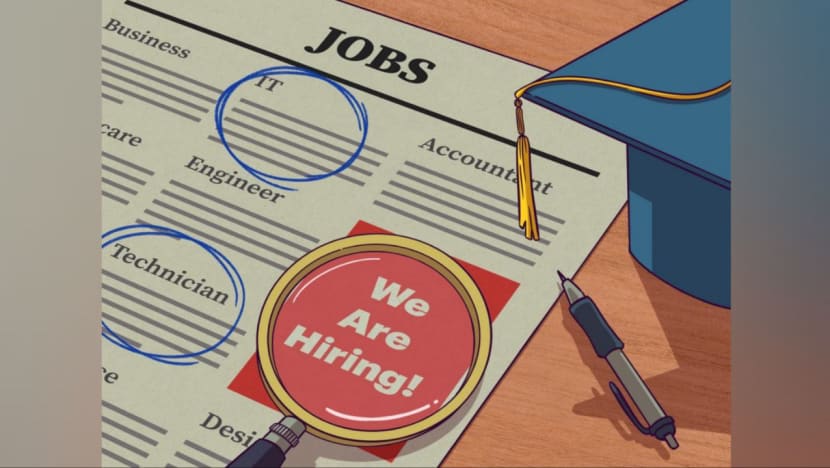 SINGAPORE: Several months before his university graduation in 2022, Mr Ho Jia Hau started applying for jobs between August and December last year, after he had been spooked by the experience of his seniors and became worried about his own employment prospects at a time when the COVID-19 crisis showed no signs of abating.
Mr Ho, who was reading mechanical engineering at the National University of Singapore (NUS), was also personally affected when his internship in 2020 at an oil and gas firm got cancelled as a result of the pandemic. 
Out of the 10 jobs he applied for last year, he received only one interview opportunity, and ultimately no offers when 2021 came to a close.
"I was quite scared because knowing that you studied four years and you don't have a job, it's definitely very worrying," said the 24-year-old. But Mr Ho's worries proved to be unfounded as 2022 kicked in with the promise of a better tomorrow — the economy had left behind its worst recession since independence, business sentiments were improving and the job market was finally starting to look up. 
Between February and April, he applied for about 20 jobs in sectors such as oil and gas, maritime and pharmaceutical, and was called back by five companies for interviews.
He received three job offers, and eventually accepted a job in the maritime sector as a mechanical engineer. 
 
"Things were better than I thought, I was a bit battered from (applying for jobs in 2021) ... it had shaken my confidence a bit," said Mr Ho who finished his studies in May and started work on Jun 1.
Like Mr Ho, Mr Alvin Lim was also anxious about his job prospects, ahead of his graduation this year from the School of Computing and Information Systems at the Singapore Management University.
The 27-year-old had also seen many of his seniors who graduated with similar degrees in the past two years having difficulties finding employment amid a COVID-19-ravaged economy. Mr Lim recalled that it was not uncommon for some of his seniors to apply for 100 to 120 jobs — only to get just one offer.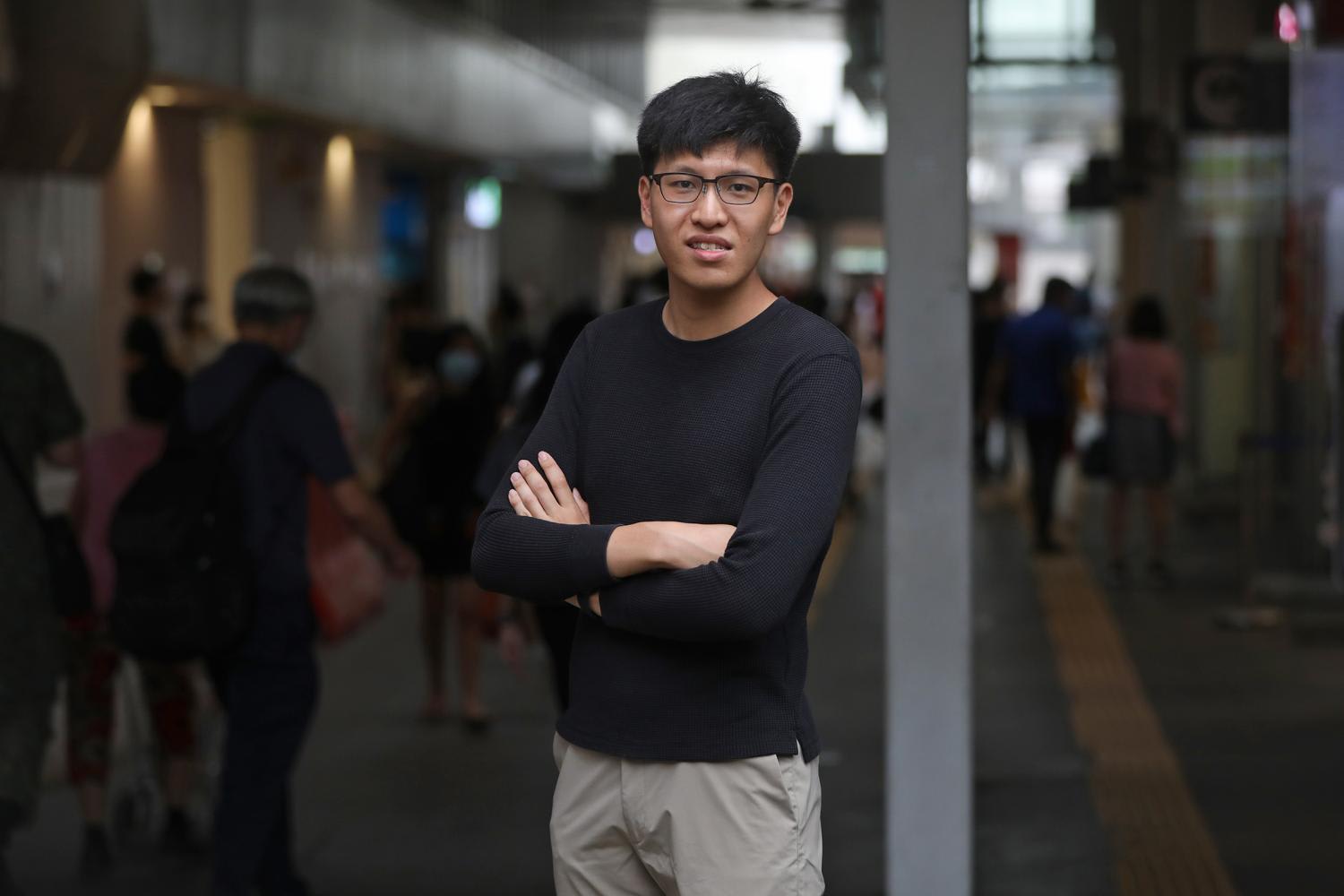 And like Mr Ho too, he received three job offers between March and April after applying for about 60 jobs. 
"It was better than expected, I was expecting a ratio of 100 (applications) to one (job offer)," said Mr Lim, who began his job hunt in December last year. 
The three offers he got were for technology roles — one from a consulting firm and two from the financial sector. He took up the post of a junior software developer offered by a fintech firm. 
Stories of successful job hunts by fresh graduates such as Mr Ho and Mr Lim have become more common this year amid an increasingly buoyant job market —  a stark turnaround from the situation that the graduating cohorts in 2020 and 2021 faced when the pandemic threw everything helter-skelter.
In fact, some sectors of the job market are even grappling with a manpower crunch, prompting Manpower Minister Tan See Leng to assure companies that such labour pressures will ease with more foreign workers entering Singapore again as borders reopen.
 
Employers told TODAY that there has indeed been an increase in demand for talent across the board as they look to ramp up operations post-pandemic. Demand is especially high for those with more technical skills, such as tech and engineering graduates. 
However, human resources (HR) experts and economists warned that this could be short-lived and these few months of post-COVID-19 recovery represent a "window of opportunity" for fresh graduates on their job hunts.
This is because Singapore's borders have only recently reopened, and the demand-supply gap in some sectors could be eventually plugged by imported talent. It is only a matter of time before job hunters face increased competition for better-paying openings, they said. 
"(The economy) will eventually come to an equilibrium," said DBS senior economist Irvin Seah. "So even though it is an employee market right now, I wouldn't advise anyone to be too choosy, if there's a good offer, I would strongly encourage them to take it up." 
JOB VACANCIES ON THE RISE 
The number of job vacancies had been inching up as early as last year, the Ministry of Manpower (MOM) said, with the proportion of job vacancies that went unfilled for six months or more increasing from 27 per cent in 2020 to 35 per cent in 2021 — an all-time high. 
 
In September last year, the ratio of job vacancies to unemployed persons had also begun to trend higher, with 209 job vacancies for every 100 people unemployed in September, up from 163 in June last year. 
 
The job vacancy to unemployed ratio was last above two in 1997, said MOM. 
Statistics on MOM's website showed that overall vacancies had been on the rise last year, with the job vacancy to unemployed person ratio increasing from 0.98 in March last year to 2.11 by December. Statistics for this year were not available on the website. 
 
Job vacancies have also been uneven across different sectors, with information technology (IT) and tourism-related seeing the highest vacancies. 
The high number of vacancies for the tech and tourism-related sectors is not surprising, given that the pandemic has given a lasting boost to tech-related fields while the battered tourism industry is finally starting to breathe again.
For example, telecommunications company M1 has been hiring across the board, with about 100 vacancies in different roles such as software developers, HR and communications. 
M1 deputy director of human resource Gerald Lau noted the shortage of tech talent in the labour market.  
"I won't say we are looking for (tech talent) the most, but that the supply is the scarcest, and the demand by both ourselves and the market is the highest," he said.  
In general, DBS' Mr Seah said that sectors such as aviation and tourism, which "have been shedding headcounts over the last two years because of the pandemic will be hiring very aggressively". 
MOM also said earlier this week that companies here have become more profitable, with seven in 10 employees receiving wage increases in 2021, up from just under six in 10 in 2020. Some of these companies had implemented wage cuts in 2020. 
PUBLIC, PRIVATE SECTORS RAMP UP HIRING  
Indeed, most employers whom TODAY spoke to have been aggressively hiring in the past few months. 
And like what Mr Seah said, this has especially been the case for firms which had been badly pummelled by the pandemic, such as those in the aviation sector. 
 
In August 2020, American aerospace manufacturer Pratt and Whitney laid off more than 400 workers in Singapore — almost 20 per cent of its workforce here at that time —  as part of a retrenchment exercise. 
Responding to TODAY's queries, the firm said that since then, it had recruited about 250 staff members in Singapore last year — including rehired employees who were let go the previous year — and will be looking to hire the same number this year, with about 20 per cent of these for entry-level roles.
The vacancies include many "technological type of roles" such as inspectors, mechanics, machinists, engineers and data analysts, said Mr Tim Cormier, Pratt and Whitney's vice-president of aftermarket operations for Asia-Pacific.
He said: "It is a really large number of employees that we are looking to onboard and bring into our business as it rebounds through the post-pandemic era." 
He added: "We've seen a resurgence a bit quicker than we originally expected … we did see the need to hire employees a bit sooner than we had expected, which has been a great thing for us." 
Likewise, low-cost airline Scoot has also ramped up its hiring plans, following a tumultuous period during the pandemic. In September 2020, Scoot's parent company, Singapore Airlines (SIA), had retrenched about 2,400 workers — about 9 per cent of the group's employees — across SIA, SilkAir and Scoot in Singapore and overseas.  
Scoot vice president of human resource Theresa Tan said the airline is now "expanding in tandem with growing travel demand and we are looking to hire across different job functions, extending from corporate staff to cabin and flight crew". 
Apart from cabin and flight crew, Scoot is also looking to hire for roles such as mobile application developers, web developers, revenue and pricing analysts, distribution specialists, HR specialists and ground operations specialists. Ms Tan did not say how many people the firm is looking to hire. 
Over at Integrated Health Information Systems (IHiS), chief executive officer Ngiam Siew Ying said that the technology agency for public healthcare is looking to hire "as many as possible". 
The overall demand for healthcare workers and related fields has gone up since the start of the pandemic and remains elevated as Singapore repays what Health Minister Ong Ye Kung has described as the "business-as-usual" debt. 
Ms Ngiam said that during the past two years, hiring had been easier for IHiS, which experienced an increase in demand for its backend healthcare services partly due to the pandemic. 
"Because of COVID-19 and the need for technology (in healthcare), we had been recruiting, and for some of the other companies which may be downsizing at that point because the economy was flat, it released a bit of capacity which we could take in," she said. 
She added: "Now that the markets are picking up (and) the technology space is also getting tight … it's no surprise that (hiring) will be more challenging and we need to compete more to be able to get the people we need." 
 
Ms Ngiam said that IHiS is looking to hire graduates from a "variety of backgrounds" — from people with technical skills in roles such as IT architects, software developers and data scientists, to those with more general skills for positions such as business analysts.
In response to TODAY's queries, the Public Service Division (PSD) said it is also looking to bring in more fresh talent.  
 
A PSD spokesman said that regardless of market conditions, the Public Service "faces similar challenges as the private sector in attracting and retaining staff". 
 
"To this end, PSD has been making moves to enhance the employee value proposition of a career in the Public Service, such as by expanding job rotations and external attachments so that public officers can experience and learn new things constantly," the spokesman said. 
 
To increase awareness among fresh graduates on the positions available in the Public Service, government agencies work with institutes of higher learning to conduct recruitment talks, as well as participate in career fairs and seminars. 
There is also a central job portal for the Public Service, careers.gov.sg, where job seekers can view vacancies across all government agencies and apply for them. 
HOW FIRMS ARE ATTRACTING, RETAINING TALENT AMID INTENSE COMPETITION 
As the race for talent in certain sectors of the labour market heats up, some private firms have come out with various ways to attract new employees as well as retain existing ones.  
 
At M1, the firm has begun to proactively look for potential new hires even before they graduate, said Mr Lau, the firm's deputy director of human resources. 
It announced last month the launch of a "work-study-train" programme, where it will be working with students from the Singapore Institute of Management. 
 
Students under this programme will pursue a part-time degree related to computer science and information systems for 18 months while working as a full-time employee with IT service provider AsiaPac Technology, which is an M1 subsidiary. 
"We are providing full-time employment even before the graduates graduate," said Mr Lau. "Come October this year, we will probably be onboarding about 20 of these pre-fresh graduates."  
 
Accountancy firm KPMG has also rolled out initiatives to retain its hires due to "changing mindsets among employees and a shift towards more flexible ways of working". 
 
Ms Janice Foo, Head of People at KPMG in Singapore, said that the firm is investing about S$30 million in a "lifelong learning programme" over the next five years which focuses on "futurist capabilities, harnessing skill sets in data and digital literacy, among other areas". 
 
Environmental, social and governance training will also be provided for its 3,200-strong local workforce, she added. 
 
Ms Ngiam from IHiS said that beyond fair remuneration and investments into employee welfare, the real challenge is in communicating the vision of the firm to the employees — given that the "behind-the-scenes" services that the firm provides may not always be at the forefront of the applicants' minds. 
 
"We are working on increasing people's awareness of what we do, and we are trying to also encourage people to understand the work that IHiS does makes a great impact across daily lives," she said. 
For instance, the technology that IHiS has developed includes the National Electronic Health Record, a central healthcare database which helps doctors quickly access a patient's summary health record. 
Outreach efforts that the firm has been engaging in include publishing newsletters, setting up booths and job fairs and mentoring students from institutes of higher learning.
DIFFERING JOB HUNTING EXPERIENCES 
The gains from a stronger job market have not only been felt by locals such as Mr Lim and Mr Ho, but also by international students. 
 
Myanmar national Lynn Lett has been pursuing a two-year marketing degree at James Cook University, a private university here, and will be graduating in August. 
 
The 22-year-old was initially unsure about getting a job here after graduation, having failed to secure an internship last year. She also noted that during the past two years, the Singapore Government has been pushing for companies to hire more local workers. "My fear was that if even Singaporeans had lost jobs because of COVID-19, I didn't think I (as a foreigner) could get a job here," she said.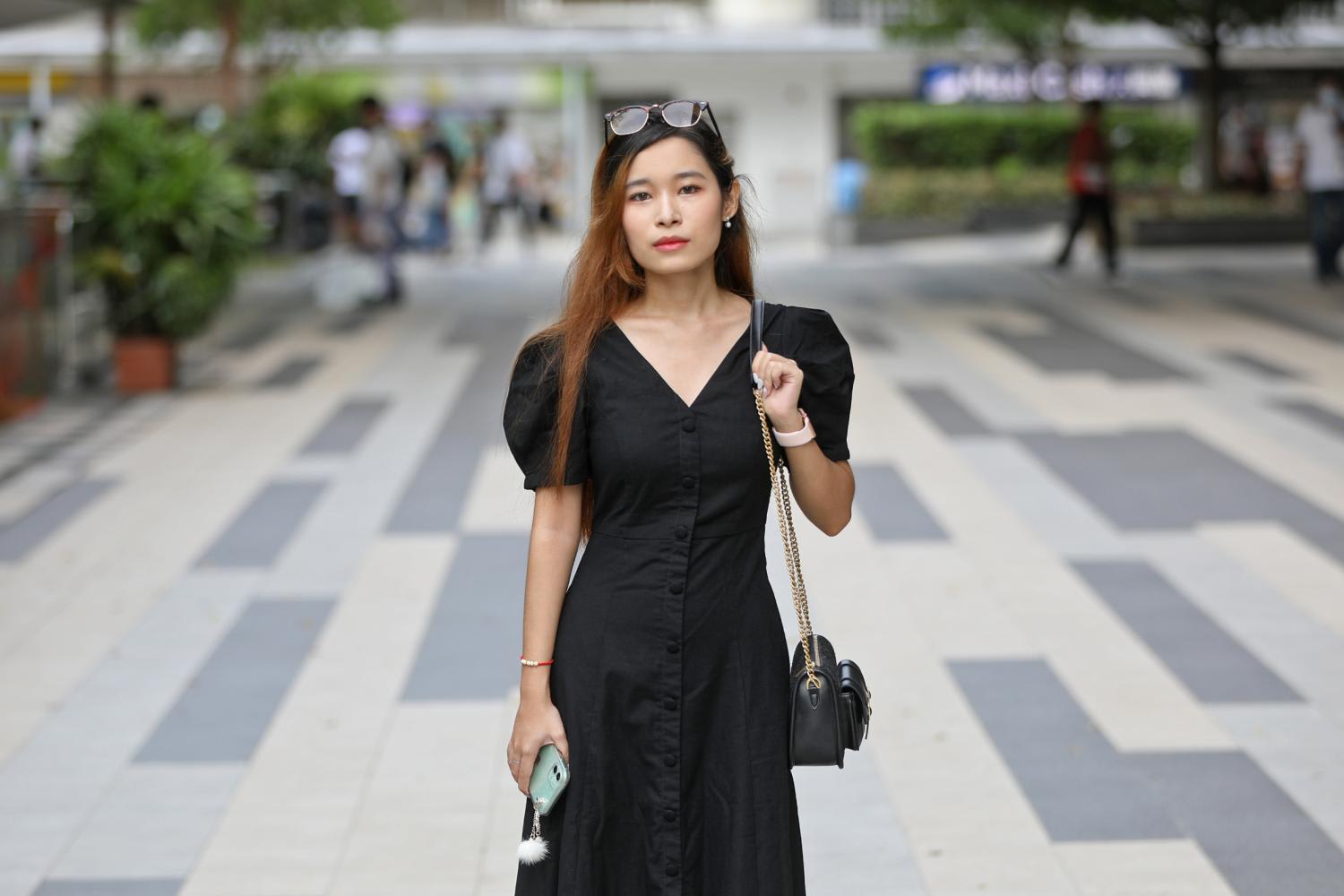 However, Ms Lynn soon changed her mind upon noticing that the COVID-19 situation had improved over the last six months. 
 
She tried applying for over 30 jobs in the marketing roles. While about 10 employers told her that they would be accepting only local hires for the time being, she still managed to get three job offers in marketing roles —  two for beauty and lifestyle companies, and another for an advertising firm. 
 
"Within these two months, I could find more companies with many positions for foreigners and expats," she said. "I think this year really increased the rate of the job opportunities, and I think it was a really good chance for foreigners (like myself) to apply, especially with the borders reopening." 
 
So favourable is the current job market that Ms Lynn has even chosen to reject all three offers, in hopes of finding a job with higher pay and better career prospects when she is closer to completing her studies.
 
While the likes of Ms Lynn are optimistic about their prospects in a recovering job market, there are some fresh graduates with more general degrees who have had an underwhelming job-hunting experience, with few or no offers.
 
Echoing what employers had told TODAY, these graduates said that many of the job vacancies appear to be for roles demanding more technical degrees, such as those in IT and engineering. 
Mr Desmond Lim, who graduated this year with a degree in communications and new media from NUS, said that he had sent five job applications in December for roles at multinational companies such as Unilever and Google, but with no success. 
 
From January to April, he had applied for about 20 jobs at smaller firms and managed to get three interviews. 
 
But he received just one job offer from a marketing agency, which he eventually took up and will start work in July. 
 
"I feel that there is a larger demand (for students) with IT and computing-related backgrounds. I wanted to try to apply for larger companies like TikTok and Facebook, but they weren't hiring people from my background," said the 25-year-old. 
He added that at career fairs which he attended, most representatives from larger firms would explicitly tell him that they were not hiring graduates with communications degrees. 
 
On the other hand, many of his peers with more technical degrees had easily gotten their ideal jobs, he said.  
 
"Among my friends who are also graduating, the engineering and computing (graduates) have their jobs and they are pretty lucrative," he said.  
 
NUS law graduate Lenon Ong, 26, had been looking to specialise in intellectual property (IP) law, but his ambitions were temporarily derailed by the pandemic, when his internship in the IP field was cancelled in 2020. 
 
This missed opportunity had its knock-on effects, and he was unable to secure a trainee stint at an IP law firm when he graduated in June 2021 due in part to his lack of internship experience. 
 
It was only when the COVID-19 situation improved towards the end of last year, that he had more luck: He found a firm that specialised in IP, which took him in as a law trainee.
 
He was offered the practice trainee role in November last year and started working at the firm in January after passing his bar examination. 
 
Like the other graduates, Mr Ong attributed his change of fortune to the opening up of the economy, when more firms are seeking legal services in trademarking and protection of their intellectual property. 
"For the legal industry, if Singapore is opening up, it does help to signal that more companies are willing to take up the risks and explore different structures in their work, it generally helps law firms which are essentially service-related," he said. 
"MAKE HAY WHILE THE SUN SHINES"
Speaking to TODAY, HR experts said that the greater demand for graduates with more technical degrees such as those in IT and engineering, compared to those with more general degrees, is not a post-pandemic phenomenon. 
"This problem has always existed for general degree holders," said Ms Carmen Wee, founder and chief executive officer of HR advisory services firm Carmen Wee & Associates. 
 
But this need not have to be a limiting factor, she said. Within many industries that are booming, there will likely be roles that require generalist degrees. 
 
"Some industries have lower barriers to entry — HR jobs, for example, are pretty much hiring and some companies are prepared to train their staff as well," she said. 
 
Agreeing, Mr Adrian Choo, founder of career consulting company Career Agility International, said that many employers are not just looking out for a graduates' degree, but also their soft skills and capabilities. 
"Can this (candidate) learn fast, does he interview well, does he show leadership, does he show promise? (For example), there are people with a (generalist degree) who end up in finance companies," he said.  
Amid the heightened competition for talent, companies need to offer more than just higher wages, the HR experts said, noting that many younger employees are increasingly concerned with non-monetary issues such as work-life balance.
While higher pay may work in attracting more hires, it may not lead them to stay with the company in the long term, said Ms Wee. 
 
"You can't just throw (money) at young people and talents; they might just come but they might not stay," she said. "The stickiness has to do with the culture and the leadership, and soft factors around how employees are going to grow in their careers." 
 
Moreover, using wages to attract or retain talent is a losing battle as "another company can always offer higher pay", she added. 
 
For job seekers, economists cautioned that even with the sun shining down on the job market now, the good times will not last long. 
 
The push towards digitalisation over the past two years will help plug some labour gaps, said Mr Seah, the DBS senior economist. "In the manufacturing sector, the ongoing efforts to automate processes mean that fewer workers will be required in the future," he said. 
And with borders reopening, firms will also consider hiring talent from overseas both physically and remotely, he added. "The pivot towards remote working during the pandemic means that some vacancies may even be filled by workers who are based overseas and performing the job remotely."
 
Still, Ms Selena Ling, head of treasury research and strategy at OCBC Bank, noted that the bulk of foreign talent may not compete directly with fresh graduates. 
 
"The foreign talent Singapore takes are usually not fresh graduates but those with specialised skills," she said. "Unless you're talking about construction or retail and service line jobs, which don't really target university graduates anyway." 
 
Ms Ling added that the window of opportunity comes "more from the fact that the economy is picking up speed and more firms are looking to hire". 
 
Agreeing, Mr Choo warned that another recession could be looming, which would quickly snuff out any job-hunting advantages which fresh graduates are currently enjoying. 
 
Prime Minister Lee Hsien Loong said last month that a global recession may happen within the next two years, due to the rising inflationary pressures and global political unrest.  
"My advice is to make hay while the sun shines," said Mr Choo.