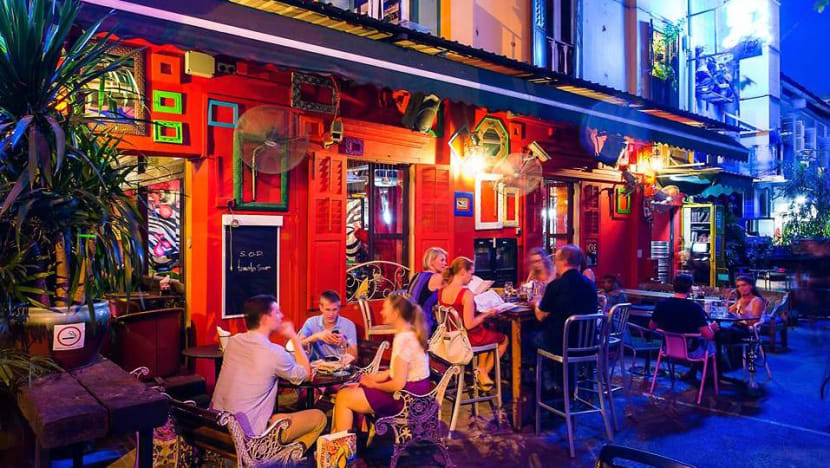 SINGAPORE: Bali Lane nightlife spot Blu Jaz Cafe says it plans to appeal against a decision to cancel its public entertainment licence.
The popular live music and comedy destination wrote in a Facebook post on Sunday (Oct 14) that the police had cancelled the licence from Oct 22.

While the cafe remains open, it will not be able to host the live performances it has come to be known for.
The venue has hosted homegrown talents including comedian Fakkah Fuzz and singer-songwriter Charlie Lim, who wrote and performed the National Day song this year.

The cancellation of the licence was to do with two previous offences of failing to ensure its windows and doors remained closed, and two offences of overcrowding, said the venue on Facebook.
It added it was preparing a written submission to the Public Entertainment Appeal Board to appeal against the decision, and would also request for the appeal board to postpone the cancellation date pending a review of the decision.
The venue set up a petition on Sunday to canvas support for its appeal.
Speaking to Channel NewsAsia, Blu Jaz Cafe sales and marketing manager Anuj Kumar said the cancellation would affect the local music community as well as tourism in the Haji Lane area.
"At the end of the day, we are just looking at (the) bigger picture. (If) we don't have our licence it's not just in terms of business, it's in terms of community, in terms of tourism to Haji Lane - how will it affect this?" he asked.
Responding to the offences which led up to the cancellation of the venue's public entertainment licence, the sales and marketing manager said it acknowledged the offences, but that the decision to cancel the licence was harsh.
"We are not saying ... that the Government is taking unnecessary action against us," he said. "Of course they have their say ... we break the law, we should not have overcrowding issues. But we do have explanations."
He said that the venue's capacity was too small after taking into account people such as performers and employees, and added that the decision would adversely affect the local music scene.
"We are not against the Government at all ... they are working for community benefit of course. But is it (cancelling the licence) the solution? Closing down our jazz venue? How many jazz venues are left in Singapore?"
Blu Jaz Cafe started as a burger joint in 2004 in Little India, before moving to its current location in 2006.