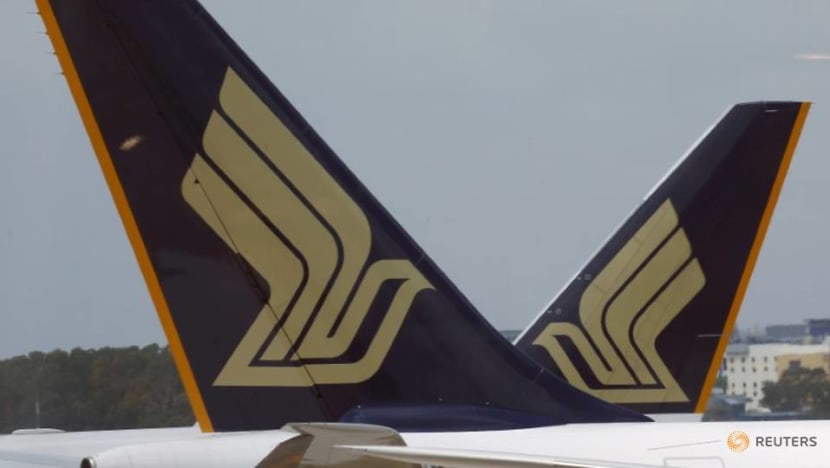 SINGAPORE: Singapore Airlines (SIA) said it is assisting authorities with investigations after a bomb threat on Tuesday (Mar 26) on board flight SQ423 from Mumbai to Singapore. 
Two fighter jets from the Republic of Singapore Air Force (RSAF) were scrambled to intercept the flight and escort it back to Changi Airport.
The plane carrying 263 passengers and 18 crew members landed at Changi Airport at 7.54am, SIA said in response to queries from Channel NewsAsia. 
"We are assisting the authorities with their investigations and regret that we are unable to provide further details," an SIA spokesperson said.
"There was no impact to other SIA operations."
The plane, a Boeing 777-300ER, had departed Mumbai's Chhatrapati Shivaji International Airport at 11.36pm local time on Monday, according to website FlightAware.
RSAF said in a Facebook post that two F-16C/Ds were scrambled to intercept the SIA flight.
"Our fighters escorted the airliner till it landed safely at Changi Airport," it said.

It arrived in Singapore 31 minutes behind schedule, the site added.
Changi Airport Group said airport operations were not affected.
The plane had earlier raised an emergency alert during landing, according to Plane Finder. A map showed there were other planes around it that had to be diverted.
Hsu Chun Meng - who was unhappy that a stewardess had told him to check in his oversized hand-carry baggage - joked that there was a bomb in the bag when asked if it contained any prohibited items such as lithium batteries.
The pilot was informed about the incident and put out a Mayday call. The aircraft was escorted to Singapore by two RSAF fighter jets.
In February last year, an SIA flight from Taipei to Singapore was also delayed due to a bomb threat that turned out to be a hoax.