CNA Explains: Why are criminals above 50 spared caning and how could that change?
President Halimah Yacob recently suggested that the law be changed to allow rapists aged 50 and above to receive caning. CNA speaks to lawyers and legal experts to find out what this could look like.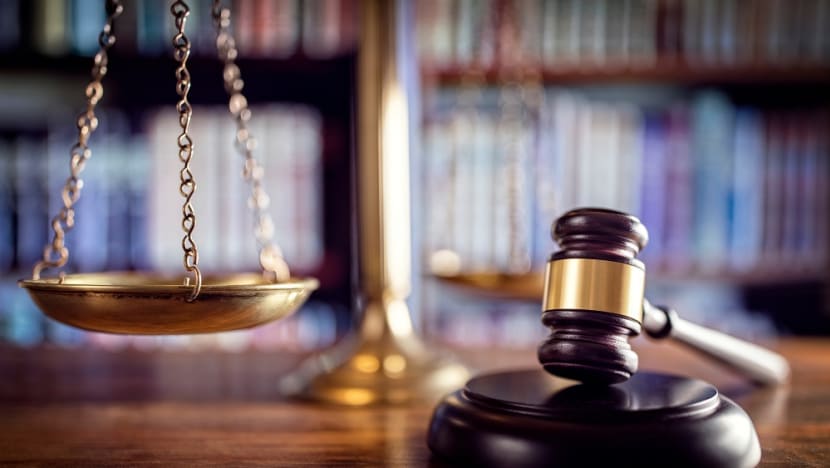 SINGAPORE: The issue of whether rapists aged 50 or older should be exempted from caning was thrust into the spotlight on Monday (Dec 19) when President Halimah Yacob called for a review of the decades-old law.
Her suggestion has garnered mixed reactions, ranging from the Law Society of Singapore president agreeing with her to the Association of Women for Action and Research (AWARE) saying that it opposes corporal punishment.
In a Facebook post, Madam Halimah expressed her dismay at a recent spate of "highly disturbing and sickening" cases of children being raped in their own homes. She said it was "ironic" that they could escape the pain caused by caning.
Some offenders committed the rapes while they were under 50 but their crimes were only reported after they turned 50, Mdm Halimah further noted.
If a criminal cannot be caned due to his age, the courts can impose additional jail time of up to 12 months in lieu of caning.
CNA looks at why the law was introduced and how it could be changed if a review does take place.
Why was the cut-off age for caning set at 50 years old?
Lawyers and experts said the age limit for judicial caning was likely introduced during the colonial era in the late 1800s when life expectancy was closer to 50 — significantly shorter than in modern times.
Singapore's statutes do not specifically provide a reason for the cut-off age.
The average life expectancy at birth for Singapore residents was 83.5 years as of last year, according to the Singapore Department of Statistics.
Mr Adrian Wee from Characterist LLC noted that the age limit is enshrined in the Criminal Procedure Code, which Singapore inherited from the British.
The cut-off age was most likely implemented because "the general principle is that we don't cane the old and infirm", which would be cruel and lead to a "disproportionate amount of suffering", he said.
Criminal lawyer Josephus Tan from Invictus Law Corporation added that 50 years of age was possibly seen as near-elderly at the time.
"Be that as it may, this is not the case now where the average life expectancy is a lot longer," he said. "Further, 50 years old in today's context is no longer deemed as elderly and many people of this age are still physically healthy and leading an active lifestyle."
Mr Tan also pointed to Section 331 of the Criminal Procedure Code, which states that caning can only be inflicted only if a medical officer is present and certifies that an offender is fit enough to be caned.
"After all, judicial caning (unlike your usual corporal punishment carried out in homes or schools) is a scarring and highly invasive process," he added.
Law lecturer Alexander Woon said that while it was "not entirely clear" why the cut-off age was introduced, it appears as part of a legal provision forbidding caning for certain offenders:
Women
Men aged above 50 at the time of caning
Men on death row whose sentences have not been commuted
Mr Woon, a former prosecutor who now teaches at the Singapore University of Social Sciences (SUSS), added: "One may surmise that these exceptions reflect the prevailing morality of the time, since there is no other common link between these three categories of people."
How can lawmakers make changes to the age limit?
When asked how the law could be tweaked, such as raising the age limit to 60 for example, lawyers suggested that the real test for caning should be an offender's medical fitness.
Mr Wee said that Singapore already has safeguards for caning accused persons of any age, which means it has the resources to determine if those above 50 are medically fit to be caned.
Offenders under 50 can also be exempt from caning if they are found medically unfit to do so.
For example, a foreign national who sexually assaulted his son's nine-year-old friend was found unfit to be given 14 strokes of the cane in 2019 due to a lumbar spine fracture and multilevel degenerative disc disease.
Ms Laura Yeo from Withers KhattarWong law firm concurred with Mr Wee, saying that changing the age limit would result in the same issues raised by Mdm Halimah. 
Ms Yeo added that the law can simply require an offender to be medically assessed. What is deemed "fit" may also have to be adjusted to take into account the varying age groups.
"A 54-year-old man may very well be less fit than his 44-year-old or 64-year-old counterpart. It is difficult to say," she said.
Associate Professor Ferlin Jayatissa, a practising lawyer who also teaches at SUSS, cautioned that studies need to be conducted and supported by medical professionals in order to rebut the current legal presumption that men over 50 are unfit to withstand caning.
These studies can also determine what higher age a male offender is presumed to physically be able to tolerate caning, he said.
Is chemical castration another option?
While Mr Tan said he did not see any downside to Mdm Halimah's suggestion, he gave his opinion that caning was not an effective deterrent in cases of rape or paedophilia. Offenders fear lengthy prison terms over caning which is a "one-off" process to them, according to his interactions with inmates, he added.
Under Singapore's Penal Code, a convicted rapist can be jailed up to 20 years and fined or caned. Those who rape children under 14 will be jailed at least eight years and given at least 12 strokes of the cane.
The maximum number of cane strokes an offender can receive is 24.
Mr Tan suggested that lawmakers consider introducing chemical castration as a sentencing option for sex offenders, on top of lengthy jail terms and caning.
He said that legally, chemical castration seems to fulfill the four sentencing principles of deterrence, retribution, rehabilitation and prevention.
In terms of deterrence, most — if not, all — men would fear having their libido taken away, Mr Tan said. Chemical castration is also reversible if an offender shows he has turned over a new leaf.
"As retribution, if most rape or paedophilia victims have to endure a lifetime of psychological trauma and mental impairments, then the offender should also be made to forfeit his right to copulate at free will after the completion of his sentence(s)," he added.
What offences could result in caning for offenders of any age?
As for what sort of crimes could attract caning even for those above 50, Mr Tan said that in his view, caning is a violent process and should thus always be reserved for offences involving violence. This includes rape, sexual and physical assault, loanshark offences, rioting, robbery and culpable homicide.
Judicial caning is currently a sentencing option for more than 35 offences such as rape, kidnapping, extortion, rioting, vandalism, drug trafficking and illegal money-lending.
Assoc Prof Jayatissa also said that caning should be reserved for offences that call for retribution, high deterrence, or both.
"The option of caning itself will inform all of us of the seriousness of a particular crime in Singapore. Caning should then be applied in the same measure across all male offenders of these 'serious' crimes," he added.
Nevertheless, Mr Woon noted that even if the cut-off age is changed, caning is relatively rare in absolute terms due to the "overwhelming majority" of offences in Singapore being minor ones.
"Numerically, the change, if it is indeed made, probably would not result in a large increase in the number of canings. However, in certain specific cases, it could certainly change the outcome."
Assoc Prof Jayatissa said that changing the age limit for caning will narrow the options for drug syndicates, which often use older men as mules and runners because they are often given additional jail time in lieu of caning.
Has the issue been debated by lawmakers before?
The prospect of raising the age limit for caning was discussed in Parliament in September last year during a debate on the second reading of the Criminal Law (Miscellaneous Amendments) Bill.
MP Murali Pillai (PAP-Bukit Batok) had asked Law and Home Affairs Minister K Shanmugam to consider if caning should be determined by medical fitness and not age.
Mr Shanmugam responded that there was no reason to raise the age limit, noting the "significantly lower" number of men over age 50 and arrested for serious offences that attract caning.
Mr Shanmugam also addressed concerns about offenders close to the age of 50 who delay court proceedings to escape caning.
"Raising the age limit by itself may not stop the problem because when you shift the line, the problem may also shift," the minister said.
"But, I accept that in logical terms, by reference to the life expectancy, Mr Pillai's case is a cogent one. My response to him is that we've been quite cautious about extending the categories of people who are caned."
What are some egregious cases where child sex predators escaped caning due to their age?
Earlier this week, a bus driver, now aged 68, pleaded guilty to molesting and sexually preying on several abused and special needs children. Gary Alexander Tan also got a maid to send him obscene photos of her employer's child.
While Tan has not been sentenced, the prosecution is seeking about 13 to 15 years' jail, inclusive of imprisonment in lieu of caning.
In June, a 54-year-old man was sentenced to a record 45 years' jail for multiple sexual crimes — including aggravated rape — against eight children, some of whom had learning difficulties.
It led a High Court judge to describe it as an "exceptionally sickening sexual abuse", while prosecutors said it was "one of the worst cases of paedophilic sexual abuse that has come before the courts".
In March last year, a 55-year-old man was sentenced to 33 years' jail for raping or sexually abusing all three of his daughters over 14 years. He preyed on them when they each turned 11 or 12.
His crimes, perpetrated between 2005 and 2019, only came to light in October 2019 when he was aged 53.
A few months later, a 65-year-old man was imprisoned for molesting his granddaughter, more than two decades after being jailed and caned for raping his daughter. He was given three more months behind bars in lieu of six strokes of the cane.
Shortly after, a 50-year-old man was sentenced to 23 years' jail for raping his daughter after seeking advice from a "feng shui" master. He committed the offence when he was aged 47 and his child was 11.