Is casual racism okay? Seven Singaporeans share stories
Seven Singaporeans, aged 20 to 76, talk about dealing with racist jokes, stereotypes and thoughtless comments.
SINGAPORE: Is cracking a joke about someone's race just a 'friendly' thing among pals, or is it insensitive no matter what the context?

Nearly 2 in 3 Singaporeans surveyed have heard racist comments being made, and about half the time it was by workplace colleagues and friends, according to a survey on race relations commissioned by Channel NewsAsia in partnership with the Institute of Policy Studies.

What's more, faced with such comments, 65 per cent of respondents said they ignored the person's comments.

This is in spite of the fact that:

- 84 per cent said they would get upset if heard racist comments about any race

- 62 per cent said it was never acceptable to make jokes about another race in the company of friends

- And 67 per cent said it was never acceptable to call a racial group terms like dirty, lazy or money minded.

These seven Singaporeans, aged from 20 and 76, talk about what it's like dealing with stereotypes, thoughtless comments and race-based jokes.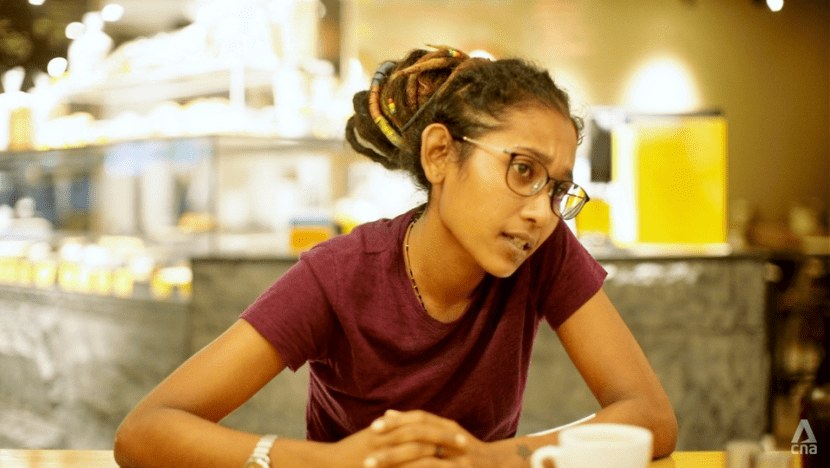 'We are silently racist' - Petrina Anne De Souza, 26, associate producer

When I was in K1, or K2, the teachers were doing an exercise about race. So they went, "All the Chinese people sit down", and they sat down, and they asked the same of the Malays and Indians. But then they just stopped there.

I stood there thinking, "You didn't mention my race yet?" But the teacher merely went, "Never mind, just sit down, just sit down." I was appalled, but I think as a child, I didn't quite understand the concept of Eurasian (technically, I'm half Eurasian and half Sinhalese).

One teacher went, "Oh, you're Indian-Muslim, right?" I am actually Catholic. But I was fitted into a category because I happened to "look like that", based on the colour of my skin.

But I got more affected when I was in primary school. There was this Indian girl in my class, and kids from other races would make fun of her saying that she didn't bathe.

I sat next to her and heard people say things like, "Eww, dirty," and then they pointed at me and said: "Eh this one also." My other friend who's Chinese said, "No, no she's different, she's Christian."

Of course at that age, I didn't feel the need to stand up and say something.

That being said, I have never come across people who are openly racist. I think Singaporeans are tolerant, and we are silently racist. We don't proclaim it out loud because we know it's not right to say it.

But it's not something that's a big issue. It's not going to manifest into anything violent.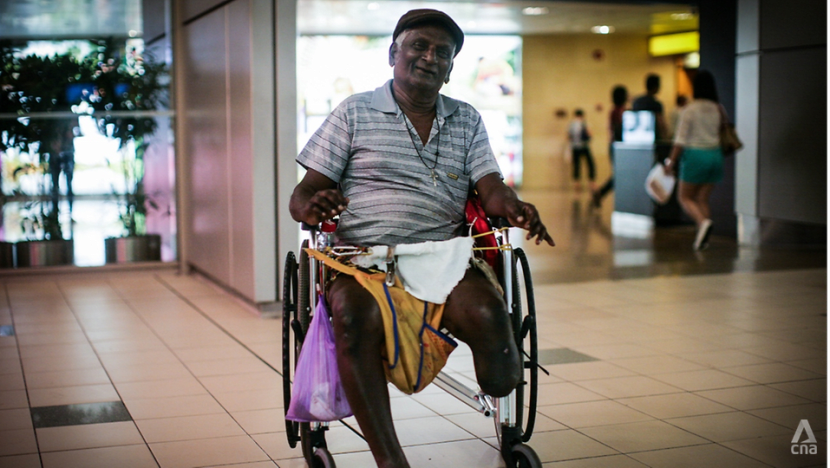 'People stereotype that Indian men don't take care of their family' - Wincent Das, 76, tissue seller

Being an Indian back in the 1960s, everything was good. I didn't encounter any problems. I worked in the shipping line as a secretary for the seamen welfare officer, then as an office boy at the Catholic High School, and then at a childcare centre in Kampong Java.

Two years ago, I lost my leg because of diabetes. So I'm here every day at Toa Payoh selling tissues from 10am to 5pm because if I stay home, I'll go mad. People buy and I take what they pay, but I never beg. I must be in good health, work, to take care of my family and children.

But people do stereotype that Indian men do not take care of their family, that they drink and get drunk and do not bring their salary home. I've only one leg but I refuse to stop working. I have to work.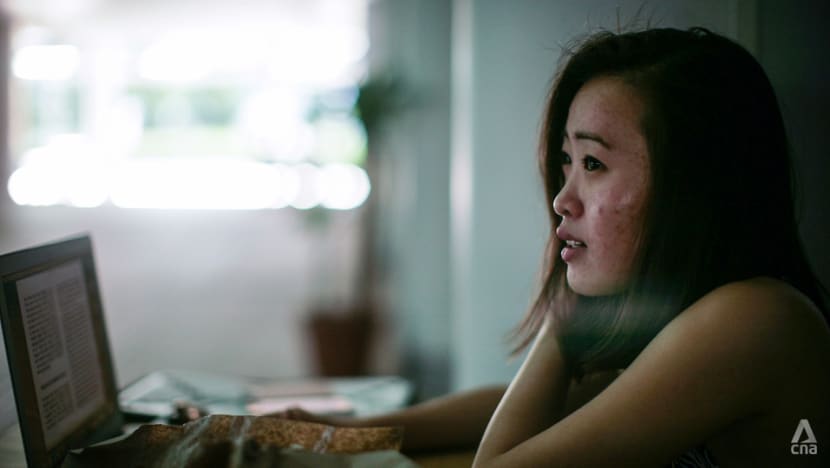 'When it's not about your race, you don't think about it' - Deborah Koh, 23, graduate

I guess it's quite a privilege being Chinese in Singapore. I don't feel any discrimination or face the teasing jokes my friends of other races have gotten, because I guess I'm from the majority race.

I remember when I was in secondary school, I had a senior who was an Indian and I had to hear so many stereotypes about her race. When it's not about your race, you don't think much of it, but when it happens to a person who is your friend, it begins to affect you.

I felt really sad and I grew up telling myself that nobody should be judged on the basis of their race or culture. Nobody.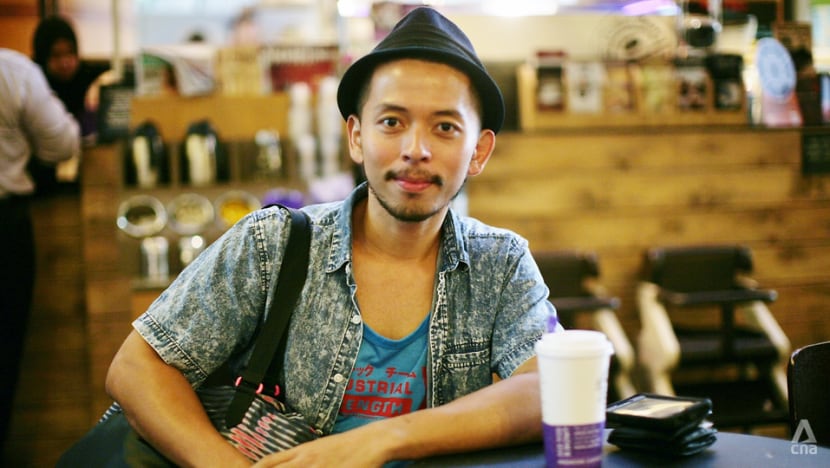 'Some of us are stuck and conflicted' - Hafeez Hassan, 33, freelance performing artiste

I'm Malay and I'm Muslim. What I love is dancing. Back in the 1990s there weren't many male dancers. It was misunderstood in our culture that it was quite a 'sissy' thing to do. My mum told me music was the devil's work. So I got a diploma in engineering to make my parents happy.

Growing up in Singapore has its challenges for Malays. As Malays, we are very relaxed and calm, so by nature we are very happy-go-lucky. But now, as the economy grows, it goes against our nature.

Some of us try to adapt and progress and inspire others - others are stuck and conflicted.

You have to understand that Islam guides much of the Malay culture, and because of that it affects our socio-economic perspectives.

There were certain boundaries that I had to abide by, in terms of my friends, what I did, my activities, what I ate, what time I had to go home. Though I come from a broken family - and I realise that so do a lot of people from my community - my family was very traditional.

I, however, am a big fan of change. As a freelance dancer, I get to meet dancers of different races and nationalities and I learn more from them.

I think being a Malay Muslim and feeling disadvantaged is very subjective. We only choose what we want to feel, and I refuse to choose that I am disadvantaged because of my race.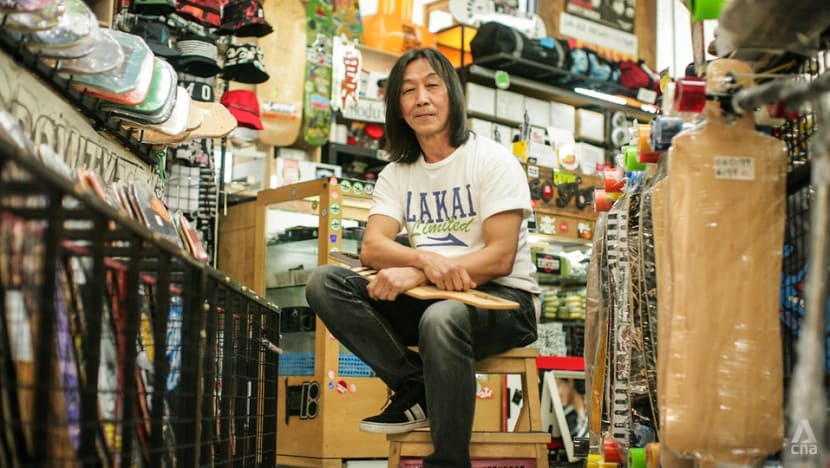 'I tell everyone, you are all the same' - Eddie Goh, 62, business owner

I'm Chinese. I've lived through the race riots in Singapore. And I know that's not a good way to live.

Today, I'm an easy going kind of guy. If you're likeable, regardless of your race, you're okay with me. Every person from any race has their good and bad habits. I grew up during the Malaysia Cup days, so I have a lot of Malay friends.

I run a skate shop and today, all my friends are my customers. And in my shop, there is no room for racism. I see today's young people from all races. I hear things and I observe the way the kids behave.

Sometimes I hear negative things. But I tell everyone who walks in that you're all the same. All of you are 'skaters'. One word. That's it and nothing else.

I tell them never to form these racist opinions because at the end of the day, we should just skate together and enjoy together.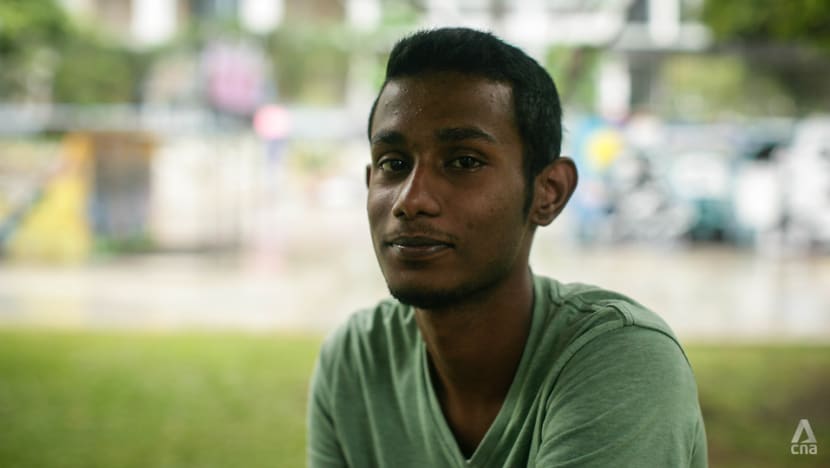 'They said, 'Shoot the forehead!'' - Karthik Subramaniam, 20, polytechnic student

It was an irritating time in primary and secondary school being from a minority race. I would go to school with a pottu on my head. Some classmates would think we did it for fun. They would ask something silly like, "Why you all wear that? Bleeding or what?"

But they would even tease the Indian girls who wore bindi. They would say: "Eh, got a laser pointed there, is it? Shoot the forehead!"

I know they were just joking, especially the friends of mine. At that point, I felt a little irritated, but I let it go. I didn't speak up. Even if I did the first time, they would still keep on disturbing me. I felt it was pointless after a while. That lasted for a long time, though.

But I think someone who is younger than me can learn from my patience and tolerance.

When I grew up, my thinking changed. I got less irritated. I knew then that people just didn't know any better. They didn't know what they were saying or asking. To them, it was a joke. But I know that sooner or later, they would learn to understand my culture.

You know what? It goes both ways. When I'm with my group of Indian friends, we'll joke about other races as well.

But I mix with people of different races. I'm actually okay with the jokes, as long as they don't go overboard with the teasing. I like having a mixed group of friends. It makes me more aware.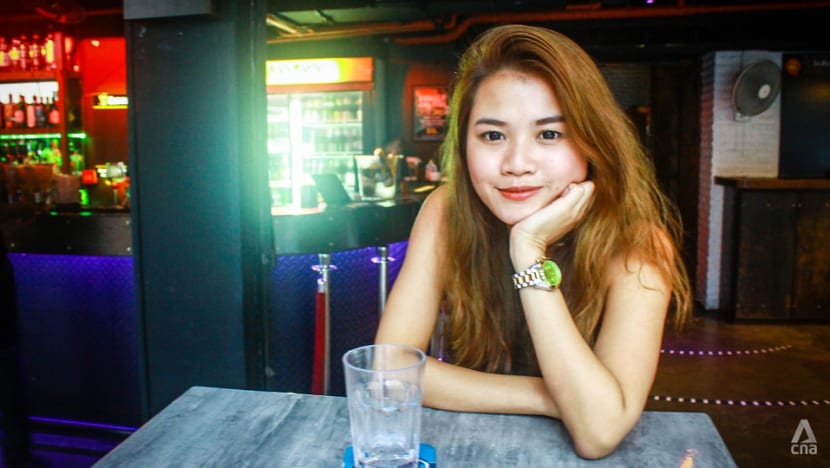 'It's how we choose to make do' - Nur Izzati Ariffin, 26, marketing consultant

I definitely feel a mild discrimination from society. I made it to a local university because I did well and not because anyone had to do me any favours just for being Malay.

But I'm always mistaken as a Chinese and when people find out that I'm actually Malay, the question I always get is, "Oh you're Malay!" or "You're doing this? And you're actually Malay?"

I don't blame them because they have these stereotypes of us, and it stems from repetitive acts of a certain group of people. For instance, I've heard people say that we Malays are bad at Maths, or we're slacking, or we're addicts, so on and so forth, but these stereotypes derive from a lot of subjectivities.

At the same time there are families who struggle to break away from this cycle. It really boils down to an individual's goals and drive in spite of their race. I mean I have the drive and the motivation, and this comes not from being a particular race or having a particular skin colour. It's something any individual can cultivate.

I think Singaporeans need to realise that they can't use race or anything as an excuse for their plight. If they don't do well then they don't do well, and it's not because they are not given equal opportunities or are discriminated against. We're all given equal opportunities, and it's how we choose to make do.