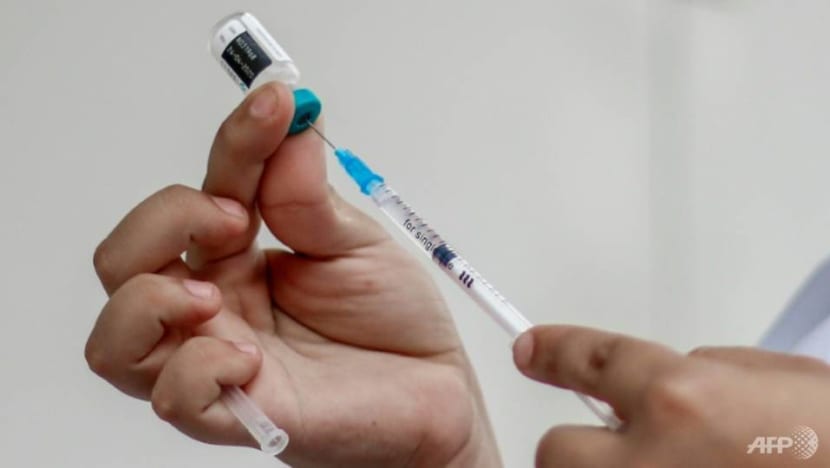 SINGAPORE: Foreign-born children aged 12 and below intending to apply for a long-term visit pass will soon need to submit documentation of their diphtheria and measles vaccinations, announced the Ministry of Health (MOH) on Thursday (Oct 18). 
This requirement will take effect on Feb 1 next year. 
The proof of vaccination will have to be submitted to the Health Promotion Board (HPB) for verification, before applications are made to the relevant authorities for the immigration passes.

MOH said that in recent years, the number of foreign-born children who are not vaccinated against diphtheria and measles or whose vaccination status cannot be ascertained has been increasing. 
"To ensure high vaccination coverage among all children in Singapore, MOH will require submission of documentation of diphtheria and measles vaccination as a prerequisite for foreign-born children applying for long-term immigration passes in Singapore," said the ministry in a media release.

Children aged 12 and below applying for the dependant's pass and the student's pass will also be required to submit documented proof of vaccination or evidence of immunity for diphtheria and measles.
Vaccinations for both diseases, which are highly contagious, are compulsory for children in Singapore under the Infectious Diseases Act. The vaccination coverage for children who are Singaporeans and permanent residents has been consistently high, said MOH.
For foreign-born children who are not due for the required vaccinations at the time of application for their long-term stay, their parents or guardians will be required to follow up on the jabs after the child's entry to Singapore, said MOH.
Those who wish to be exempted due to medical reasons must produce a doctor-certified document to HPB, added the ministry. 
Existing long-term visit pass holders, including dependant and student passes, will not be subject to the new requirements when renewing their passes or applying for a new pass. 

"MOH will work with MOM (Ministry of Manpower) and ICA (Immigrations & Checkpoints Authority) to inform affected long-term immigration pass applicants of the national childhood vaccination requirements," said the Health Ministry.