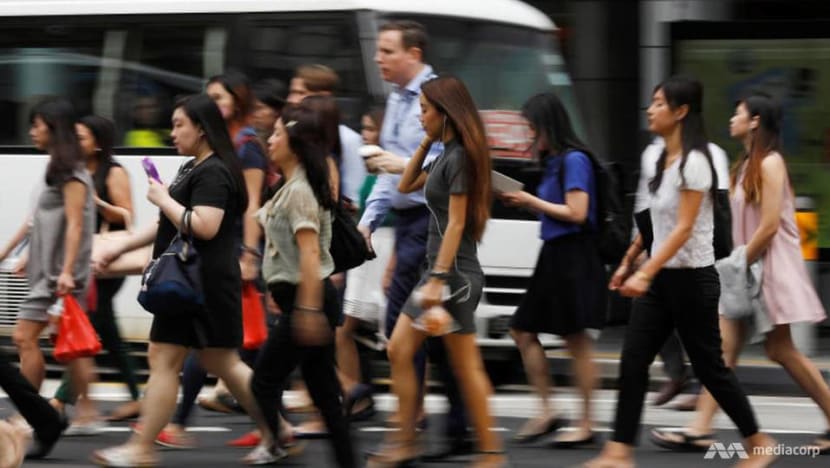 SINGAPORE: Civil servants will receive a one-month year-end Annual Variable Component (AVC), while lower wage civil servants will get a minimum amount of S$1,800 - the same figures as last year. 
The Ministry of Trade and Industry has forecast that the economy will grow by 3 per cent to 3.5 per cent in 2018, according to a press release issued by the Public Service Division (PSD) of the Prime Minister's Office on Friday (Nov 23). 
Around 1,380 civil servants will benefit from the S$1,800 minimum payment. For example, an officer earning a monthly salary of S$1,500 will get a year-end AVC of S$1,800, said PSD. "This signals the Government's continued commitment to help lower-wage workers," it said.
Together with the 0.5-month AVC made in July this year, civil servants will receive a full-year AVC of 1.5 months, PSD added. 
All civil servants will also get the Non-Pensionable Annual Allowance of one month, to be paid in December together with the AVC. 
Ms Cham Hui Fong, the assistant secretary-general of the National Trades Union Congress (NTUC), said in response to the announcement that she was glad that the Government is "fair" in awarding the one-month year-end AVC, and that it continues to pay more attention to lower-wage civil servants.
She noted the need for companies to "speed up" on adopting technology and for workers to improve their skills, amid an increasing concern over trade protectionism.
"NTUC will continue to work closely with the Public Service Division to upgrade and upskill our lower-grade civil servants and at the same time, work in tandem with the Government to transform industries and raise workers' productivity," she said.
Mr Yeo Chun Fing, general secretary of the Amalgamated Union of Public Employees, said the decision was reasonable given "the steady performance of the economy".
"Our union members would be quite satisfied with this payout," he said.
Mr G Muthukumarasamy, the general secretary of the Amalgamated Union of Public Daily Rated Workers, also welcomed the news.
"Around 1,380 lower-wage workers from the public sector will get a relatively better bonus and we hope that the Government can continue to do more to support them," he said.