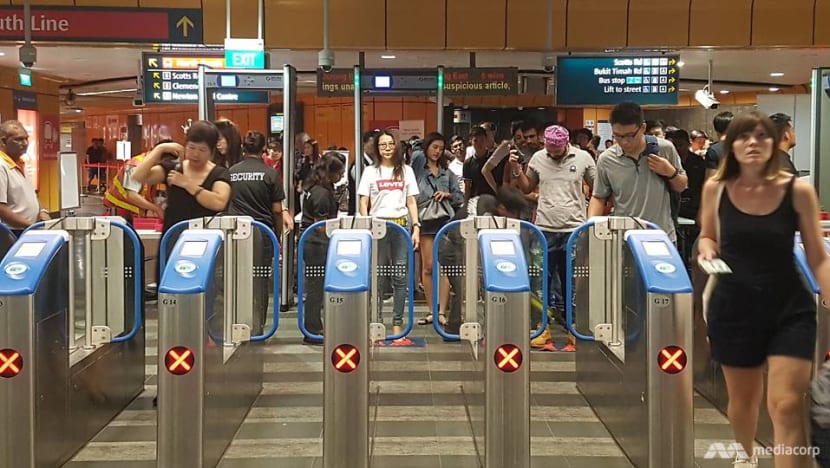 SINGAPORE: Commuters may soon be required to put their belongings through an X-ray scanner and walk through a metal detector before entering fare gates at MRT stations. 
This is part of enhanced security screening being tested at several stations, the Land Transport Authority (LTA) said on Monday (Nov 5). 
The trial will begin on Nov 12. 

LTA said the data from the trial will enable it to "streamline and optimise its security screening processes, and reduce the future impact on daily rail operations". 

"We will also collect feedback from commuters and public transport operators to improve the effectiveness of future security operations and emergency exercises." 

LTA chief executive Ngien Hoon Ping said the authority will continue to enhance its security measures to ensure that the transport system remained safe and secure for all commuters. 
"By the end of this year, public transport operators will also progressively introduce the use of handheld metal detectors in their security checks at bus interchanges and MRT stations," he added. 

Earlier in July, train operator SMRT and LTA conducted an emergency preparedness exercise at Holland Village MRT station. 

The next such exercise, the third this year, will be carried out with SBS Transit on Dec 5 at Hougang station from 10am to 4pm. 
Before entering the station, commuters will be directed to Exit A, which is near the bus interchange, or Exit B, which is near Hougang Mall, to undergo security screenings. 
They will be required to walk through a metal detector and put their belongings through an X-ray scanner.