Corruption trial of former Ang Mo Kio Town Council GM: Marriage troubles led him to accept drinks sessions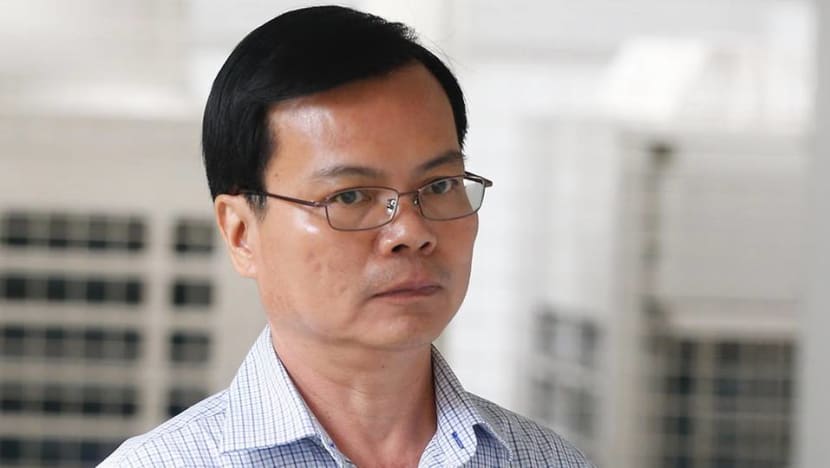 SINGAPORE: A former general manager of Ang Mo Kio Town Council (AMKTC) who is on trial for corruption was having marriage troubles in May 2015, after his wife found out about his affair with a "performance artist" from China.
These troubles prompted Wong Chee Meng, also known as Victor, to go for drinks with the director of two building and construction firms who he accepted bribes from, the court heard on Tuesday (Sep 25), the first day of his trial.
The bribes were allegedly in exchange for "advancing the business interests" of the director's firms. The companies were awarded tenders and contracts by AMKTC amounting to millions of dollars, according to court documents.
Wong faces 55 counts of corruption involving bribes amounting to S$107,000. He is accused of receiving gratification over a period of almost two years from the director, Chia Sin Lan, also known as Omar.
The lion's share of it, more than half the amount, was in the form of entertainment expenses incurred by the two men at various KTV lounges and massage parlours, which they frequented regularly at night, according to court documents.
The bill each time could come up to S$2,000 depending on the amount of liquor they had.
Chia and another man would pay for the expenses, although the court also heard that Wong paid on a few occasions.
According to the statement Wong gave to CPIB, he knew that the men were trying to build a relationship with him, and that they would want some help from him in their business in the future. He added that he never went for drinks with any other contractors.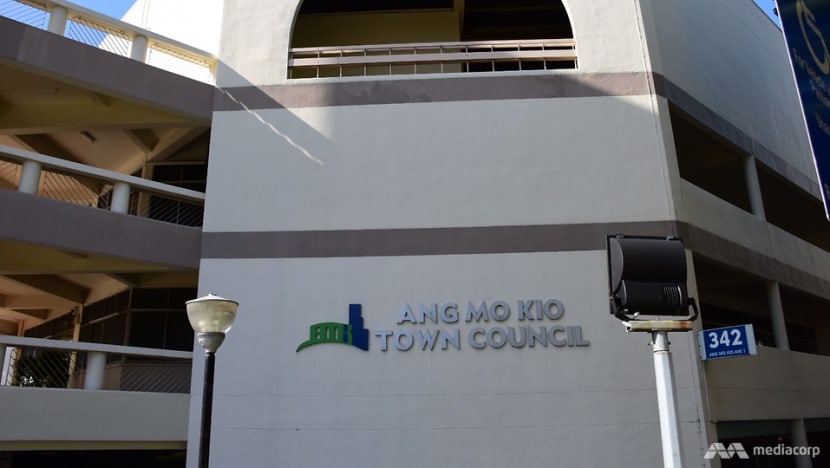 Wong also received a S$13,500 discount on a Toyota Altis which he bought from Yip Fong Yin, a project director at 19-ANC Enterprise, one of the two companies which Chia was a director of.
According to court documents, Wong said the decision to buy the car was "bad judgment".
WONG FELL "FAR SHORT" OF STANDARDS OF INTEGRITY: PROSECUTION
Wong became AMKTC's general manager in 2013 and was earning S$10,550 a month, the court heard.
In its opening statement, the prosecution said that instead of exercising his role impartially without favour, Wong fell "far short" of the high standards of integrity demanded of his office.
As the general manager of AMKTC, Wong had the power and ability to influence the award of the town council's projects, noted Deputy Public Prosecutors Alan Loh, Jiang Ke Yue and Kelvin Chong.
"Victor Wong was expected to act with absolute probity, particularly because his job involved the administration of public funds," the prosecution added.
Instead, he allowed himself to be cultivated by Chia and "had become beholden to him" and Chia's two companies, said the prosecution.
CONFLICTING STATEMENTS EMERGE
Wong wanted to help one of Chia's firms using his authority at work, the court heard. 
For instance, for an open tender in September 2016 for eco-burners - typically used in the burning of offerings - Wong told his colleague to evaluate companies focusing on their environmental aspects. Wong did this because he knew that Chia's firm, 19-ANC, would be assessed as being the most environmentally-friendly. 
In his statement to CPIB in October 2016, Wong said he felt obligated to help the firm. 
A month later, however, he went back to CPIB saying his previous statement was incorrect, and that his "mind was not there" due to his daughter's upcoming wedding at the time.
19-ANC was a competent contractor, he added. 
Wong's lawyer Melanie Ho said that he decided not to fight the allegations then, before his daughter's wedding, because of concerns over how it would affect the wedding, as well as "family pressures".
Wong, who has pleaded not guilty, was charged in March this year, along with Chia and his two companies. 
If convicted, Wong may be fined up to S$100,000, jailed a maximum of seven years, or both, on each charge. 
The trial continues on Wednesday, with more CPIB officers scheduled to take the stand.