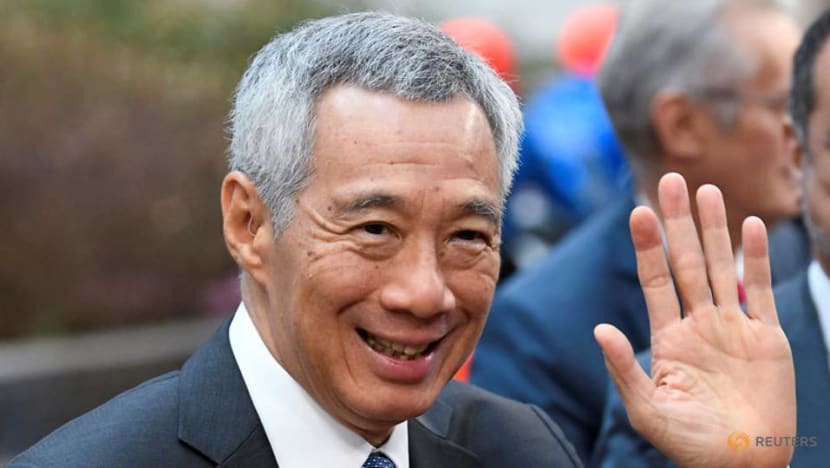 BUENOS AIRES: With technological advances reshaping the global economy, countries must ease workers' anxieties by supporting displaced workers and equipping them with the right skills to take on new jobs, said Singapore's Prime Minister Lee Hsien Loong on Friday (Nov 30).
"We should work on the basis that technological disruption will create new jobs, even as old jobs are taken away," he said.
"On the factory floor, robots have replaced humans, but we still need people to programme and operate the machines."
Mr Lee was speaking at the first working session of the G20 Leaders' Summit in Buenos Aires, Argentina. The future of work in the age of digital revolution is one of the key issues being discussed at this year's summit.​​​​​​​

Mr Lee cited how in professions like accountancy and law, "tedious work has been computerised and automated".
"But the headcount remains, perhaps with computer engineers and programmers augmenting the accountants and lawyers but with professionals who are focusing on tasks requiring human judgment and interaction," he added.
It is therefore important to provide the workforce with the right education and skills to take up the new jobs, he said.
But beyond practical support, workers also need psychological reassurance, said Mr Lee, adding that "for every person displaced, many more are worried and anxious".
He said governments need to intervene before workers are displaced. One way to do this is to "work with businesses and unions to re-skill and redeploy at-risk employees", something Singapore is trying to do.
Mr Lee also called on world leaders to embrace change and not obstruct it, adding that companies and industries must adapt to new technologies and market conditions.
"We cannot freeze the status quo, we will not succeed in preserving out-of-date arrangements, because the world will leave us behind," he said.
"Workers have to adopt the mindset of lifelong learning because that way, we do not yield to our anxieties, but instead we work hard to make our own futures."
Mr Lee noted that other countries at the G20 Summit are also "putting people first". He highlighted Italy's and India's national digital education plans and Saudi Arabia's Vision 2030, which aim to prepare their citizens for the changing nature of work.
Mr Lee also met Dutch Prime Minister Mark Rutte on the sidelines of the summit. Their meeting comes after a state visit by Singapore President Halimah Yacob in November - the first by a Singapore head of state to the country.
The two leaders noted that both countries are among the top trading nations in the world and share common interests in an open, rules-based multilateral trading system.
They also welcomed the signing of the EU-Singapore free trade agreement in October.
Mr Lee also met Brazil President Michel Temer and the two leaders spoke about the growing economic ties between Singapore and Brazil over the past two years.
Both said they look forward to the ratification of an avoidance of double taxation agreement, which was signed in May. They also said they hope to start talks on the Singapore-MERCOSUR free trade agreement in early 2019.
Mr Lee conveyed Singapore's commitment to working closely with Brazil's incoming President Jair Bolsonaro and his administration.