Sole COVID-19 community case in Singapore got first vaccine dose last week, infection from vaccine ruled out: MOH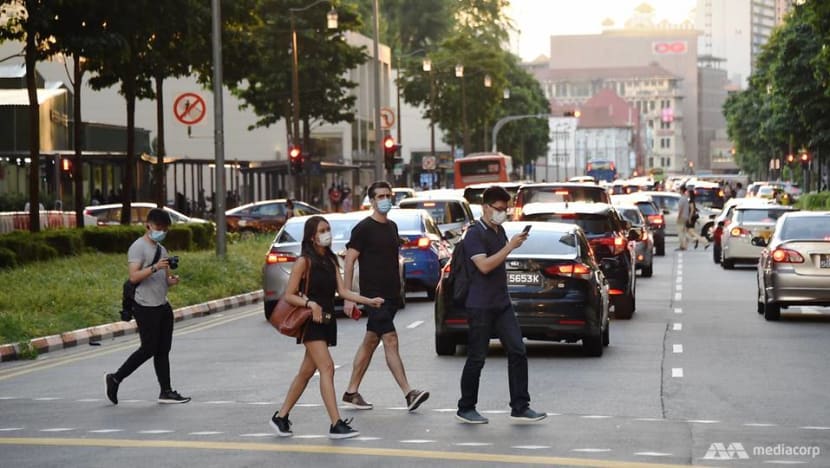 SINGAPORE: One community case was among the 19 new COVID-19 infections reported in Singapore on Thursday (Mar 4).
The remaining 18 cases were imported infections and were all placed on stay-home notice upon arrival in Singapore, said the Ministry of Health (MOH) in its preliminary daily update.
No new cases were reported in migrant worker dormitories.
The sole community case reported on Thursday is the wife of an 82-year-old retiree confirmed to have COVID-19 on Mar 2. 
The 81-year-old woman, also a retiree, developed a fever and chills on Feb 27 but did not seek medical attention, and recovered on the same day. She had received her first dose of COVID-19 vaccine the day before, and these symptoms might also have been due to the vaccination, MOH said. 
As she had been identified as a close contact of her husband, she was placed on quarantine on Mar 2 and was tested for COVID-19. Her test result came back positive the next day, and she was conveyed in an ambulance to the National Centre for Infectious Diseases (NCID). 
Her serological test result has come back negative, indicating that this is likely a current infection.

As the vaccine does not contain live virus, the woman could not have been infected due to vaccination, MOH said. "It is possible for one to be infected just before or just after vaccination as it typically takes a few weeks for an individual to build up immunity after completing vaccination," the health ministry added. 

Among the 18 imported cases, three are Singaporeans and one is a permanent resident who returned from Ghana, India, Indonesia and the US. One is a work pass holder who arrived from Malaysia. 
Eleven are work permit holders who arrived from Bangladesh, India, Indonesia, Malaysia and the Philippines, of whom five are domestic workers. 
The remaining two cases are a student's pass holder from the US and a short-term visit pass holder who arrived from Indonesia to visit her Singaporean relative. 

Eight more people have been discharged from hospitals and community isolation facilities. In all, 59,857 have fully recovered from the infection and have been discharged from hospitals or community care facilities.
There are currently 24 confirmed cases who are still in hospital. Of these, most are stable or improving, and 1 is in critical condition in the intensive care unit. 
Eighty-eight are isolated and cared for at community facilities. These are those who have mild symptoms, or are clinically well but still test positive for COVID-19. Singapore's death toll remains at 29.

MIGRANT WORKER ONBOARDING CENTRES TO REDUCE TRANSMISSION RISK
The Manpower Ministry said on Wednesday that a new Migrant Worker Onboarding Centre will help reduce the transmission risk from imported COVID-19 cases to the community "while helping these new workers to settle in better". 

Under the new arrangement, workers will serve their stay-home notice for a few days at hotels as they wait for the results of their on-arrival tests.
Workers who clear these tests will move to the onboarding centres to serve their remaining quarantine period and complete their onboarding requirements - including a medical examination and orientation programme - under one roof.

The process, which starts on Mar 15, applies to workers entering the construction, marine and process sectors from "higher-risk" regions that include India and Bangladesh, where many of the workers are from.

As of Thursday, Singapore reported a total of 59,998 COVID-19 cases.

Download our app or subscribe to our Telegram channel for the latest updates on the coronavirus outbreak: https://cna.asia/telegram