COVID-19 community cases falling, but Singapore must 'remain vigilant' as circuit breaker measures are eased: Gan Kim Yong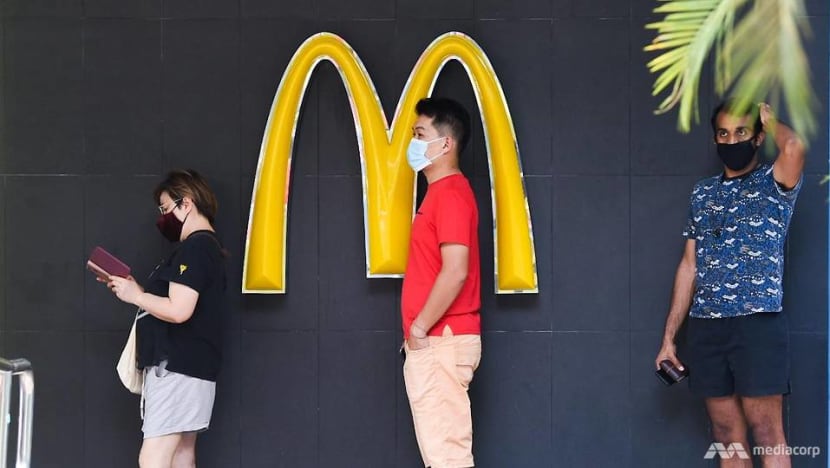 SINGAPORE: Singapore's COVID-19 situation may have started to improve, but the number of community cases could rise again as "circuit breaker" measures are gradually lifted, Health Minister Gan Kim Yong cautioned on Tuesday (May 12).
Speaking at a COVID-19 multi-ministry task force press conference, Mr Gan outlined the progress Singapore has made in controlling the infection.
With three weeks to Jun 1, when the circuit breaker restrictions are expected to end, measures have "shown promise" in reducing COVID-19 infections locally in the community.
The number of new cases in the community has dropped from an average of more than 30 cases daily in late-April to eight new cases a day in the past week, said Mr Gan.
The Ministry of Health (MOH) said separately in a media statement said that the various initiatives implemented by the task force have "substantially" reduced the number of COVID-19 infections in the community, and stabilised the infections at the foreign worker dormitories. 
"The number of new daily community cases is at its lowest since mid-March, and more migrant workers are recovering," a spokesperson said.
While the Government hopes to ease more circuit breaker measures by Jun 1 if new cases of infection remain low, Mr Gan cautioned against complacency.
"As we gradually lift the circuit breaker measures, there is a risk that the community cases may rise again. This has been the experience of many countries which have seen a second wave of infections after relaxing their social distancing measures," he said.
Singapore has to remain "very careful, remain vigilant and minimise the risk of any sharp rise in cases, or large clusters in the community", he said.
He added that even as the authorities progressively lift some of the tighter measures, other measures will remain, such as safe distancing and safe management at workplaces.
"We do not expect on Jun 1 to open everything and everything to go back to normal; we begin to celebrate and have parties," he said.
In a Facebook post on Tuesday evening, National Development Minister Lawrence Wong said that the Government will be in a position to consider its next moves to ease some of the circuit breaker measures "if all goes well". 
"Some have asked for a specific relaxation of the restriction to visit their family members. I can understand why they would like to do so. Many seniors, in particular, miss their children and grandchildren."
However, Mr Wong said this move must be carefully considered as COVID-19 can be lethal for seniors as they are a vulnerable group. 
He added that the authorities will look at the evidence over the coming days and "assess the situation carefully".
"If there are still risks, then we may have to hold back on allowing such family visits for a while more, and continue to maintain the current restrictions and safeguards even after Jun 1. It will not be an easy decision to make, but I hope Singaporeans understand that our primary aim is to protect our seniors and to save lives."
Watch the full news conference: