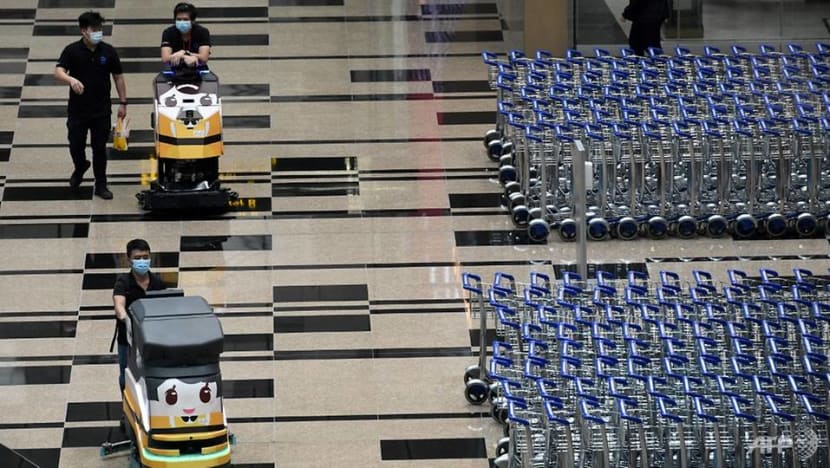 SINGAPORE: Singapore reported 12 new COVID-19 cases on Tuesday (Dec 8), said the Ministry of Health (MOH). 

All the new cases were imported and had been placed on stay-home notice upon their arrival in Singapore.
A 17-year-old Singaporean who returned from the UK and two Singapore permanent residents who returned from India and Indonesia were among the 12 imported cases on Tuesday, said MOH. 
Another eight cases were work permit holders who are currently employed in Singapore. They arrived from Indonesia and Myanmar. 

The remaining case was a short-term visit pass holder who arrived from Qatar. The 37-year-old man was already receiving medical care in Singapore and had returned for further treatment. 
All cases were tested while serving their stay-home notice.

Epidemiological investigations are in progress. In the meantime, all the identified close contacts of the cases have been isolated and placed on quarantine, and will be tested at the start and end of their quarantine period so that asymptomatic cases can be detected. 

Serological tests will also be conducted for close contacts to determine if the cases could have been infected by them, said MOH. 
No new cases were found in the community and in foreign workers' dormitories. This is the third consecutive day with no locally transmitted infections.

EIGHT MORE CASES DISCHARGED
Eight more cases of COVID-19 have been discharged, bringing the total number who have fully recovered from the infection and been discharged to 58,176.
Twenty-three cases remain in hospital. Most are stable or improving, with none in the intensive care unit.
There are 57 cases being isolated or cared for at community facilities. These are those with mild symptoms or are clinically well but still test positive for the virus. 
WHO AGAINST MANDATORY COVID-19 VACCINES
The World Health Organization (WHO) said on Monday that persuading people on the merits of a COVID-19 vaccine would be far more effective than trying to make the jabs mandatory.
It would be down to individual countries as to how they want to conduct their vaccination campaigns against the pandemic, said WHO. 
While there may be certain hospital professions in which being vaccinated might be required or highly recommended for staff and patient safety, making it mandatory to get immunised against the disease would be the wrong road to take, said the agency. 
WHO experts admitted however that there was a battle to be fought to convince the general public to take the vaccines as they become available.

Canada also announced on Monday that it will start receiving its first doses of Pfizer's COVID-19 vaccine before the end of December, sooner than expected. 
Officials had initially expected to receive a total of six million doses of vaccines from Pfizer and Moderna by the end of March.
As of Tuesday, Singapore has reported a total of 58,285 COVID-19 cases. 
Download our app or subscribe to our Telegram channel for the latest updates on the coronavirus outbreak: https://cna.asia/telegram