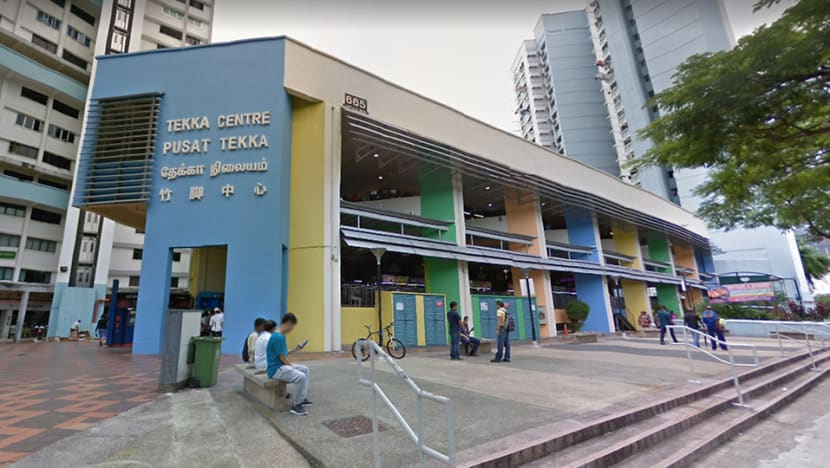 SINGAPORE: Singapore confirmed six new COVID-19 infections as of noon on Saturday (Nov 28), including a locally transmitted case who works at Tekka Market, said the Ministry of Health (MOH). 

One death was also reported - a 68-year-old Singaporean man who had a history of hypertension and heart disease.
He travelled to Indonesia on Mar 10 for work and returned to Singapore on Nov 17 after experiencing shortness of breath, said MOH. 
He was admitted to a hospital upon arrival in Singapore and the infection was confirmed on Nov 18. 

"The cause of death as determined by the pathologist is ischaemic heart disease with COVID-19," said MOH.

This brings Singapore's death toll from the virus to 29.
COMMUNITY CASE
The sole community case on Saturday is a 60-year-old Singaporean woman who sells mutton at Tekka Market. 
Her infection, which is currently unlinked, was detected through the ministry's surveillance testing of stallholders in and around Tekka Centre on Thursday.
She was taken to the National Centre for Infectious Diseases on Friday when her test result came back positive. 

"Her serological test result is also positive, which indicates likely past infection," said MOH.

The woman works with a co-worker at the stall. 
According to the ministry, she lives in Yishun Street 22 with her husband who has been working at Mustafa Centre for the past few years. She regularly visits her children who stay at Bishan Street 13 and Tampines Street 86.

All her identified close contacts, including her family members and co-worker, have been isolated and placed on quarantine. They will be tested at the start and end of their quarantine.
"We will also conduct serological tests on her household and family contacts to determine if she could have been infected by them," said MOH.

Several locations were added to the list of public places visited by COVID-19 cases in the community during their infectious period. These include Mustafa Centre, the COURTS Megastore in Tampines and Northpoint City in Yishun.
IMPORTED CASES
The remaining five cases reported on Saturday were imported infections who were placed on stay-home notice upon arrival in Singapore.
They include two work permit holders from Malaysia and Indonesia, as well as a work pass holder who travelled from the UAE.
Another work pass holder and a dependant's pass holder travelled from Saudi Arabia. They are contacts of a previous COVID-19 case.
Singapore's tally of cases stands at 58,205 as of Saturday.

Eight more COVID-19 cases have been discharged from hospitals or community isolation facilities, bringing the total recoveries to 58,119, said MOH.

There are 32 cases who are still in hospital. Most are stable or improving, and no one is in critical condition in the intensive care unit. 
Another 25 people are being isolated and cared for at community facilities. These are cases who have mild symptoms, or are clinically well but still test positive for COVID-19. 
The number of new cases in the community has remained low, with two cases in the past week, said MOH. Both infections are currently unlinked to previous cases.

Authorities have been progressively conducting testing for identified community groups such as stallholders, food delivery personnel and cashiers across Singapore. This is part of efforts to "provide a better picture of population prevalence and facilitate the early containment of cryptic cases in the community", said MOH. 

On Friday, experts CNA spoke to said there were still community cases lurking about after Singapore reported its first local transmission in two weeks on Thursday.
"Just because we have not seen any reports of cases previously does not mean the coronavirus has been completely eradicated from within Singapore," Dean of Saw Swee Hock School of Public Health Teo Yik Ying told CNA.
"What is more likely, and as reflected in this situation of having a new community case after a stretch with no reports of community transmission, is that the coronavirus is still lurking about in the community."

Download our app or subscribe to our Telegram channel for the latest updates on the coronavirus outbreak: https://cna.asia/telegram