COVID-19: Supermarkets launch dedicated shopping hours for 'vulnerable segments' of community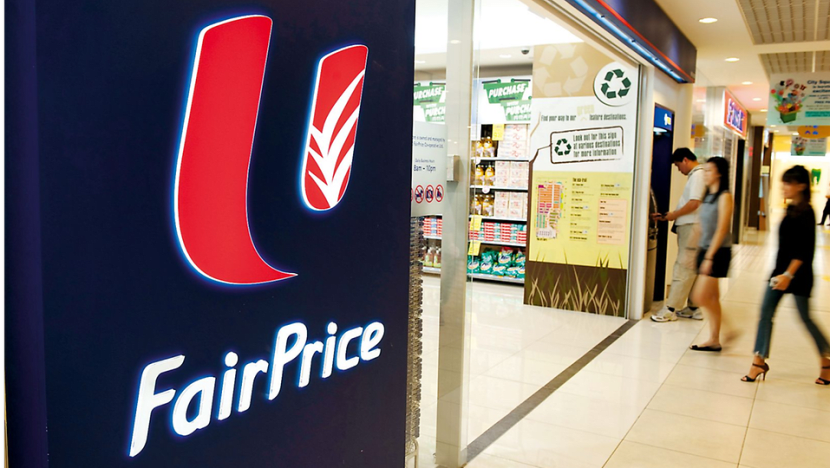 SINGAPORE: Supermarkets in Singapore will introduce dedicated shopping hours for the elderly and other "vulnerable segments" of the community to get their essentials.

NTUC FairPrice and Dairy Farm Singapore - which runs Cold Storage, Giant, Market Place and Jason's Deli - announced on Tuesday (Mar 24) that the reserved hours will be implemented across all stores nationwide.
FairPrice said the Priority Shopping Hour trial will take place every Monday across its 148 stores so "vulnerable segments of the community" can do their shopping. The scheme aims to improve safe distancing measures amid the "escalating COVID-19 situation".
Only Pioneer Generation members, persons with disabilities and pregnant women will be allowed to enter the stores during that hour, a FairPrice spokesperson said in response to CNA queries.
Starting from next Monday, FairPrice stores will hold the Priority Shopping Hour every Monday during the first hour of each store's normal operating hours. For stores that operate 24 hours, the dedicated hour will be between 7am and 8am.

To shop during those hours, Pioneer Generation members – Singapore citizens born on or before 31 Dec, 1949 and obtained citizenship on or before Dec 31, 1986 – will need to present their Pioneer Generation card.
They will continue to enjoy additional discounts from the Pioneer Generation discount scheme when they shop on Mondays and Wednesday.
Pregnant women and those with disabilities can inform staff members at the entrance of the store to gain admission during the dedicated hour.
"This is the first time that FairPrice has rolled out such an initiative, due to the extraordinary circumstances that the nation and wider world are in," said the spokesperson.
"We will assess the public's response to this trial and will continue to proactively introduce and review our initiatives to better serve the needs of shoppers, while protecting the interest of the community during this rapidly evolving COVID-19 situation."
FairPrice Group CEO Seah Kian Peng said: "As we continue to step up precautionary measures to adapt to the evolving COVID-19 situation, it is important to be mindful of those who are vulnerable when they shop for their daily essentials at our stores.
"The dedicated shopping hour for our Pioneer Generation members help safeguard their well-being and provide them with more time and space."

COLD STORAGE, GIANT, MARKET PLACE AND JASON'S DELI
Dairy Farm Singapore also announced on Tuesday that it is introducing dedicated shopping hours to ensure that "the elderly and other vulnerable groups get access to food and other essentials".

Starting this week, all Cold Storage, Giant, Market Place and Jason's Deli stores will run dedicated shopping hours every Tuesday and Wednesday during the first hour of each store's normal operating hours, or from 8am to 9am for 24-hour stores.

Dairy Farm Singapore has also designated special checkout lines for this group of customers during normal operating hours to accommodate those who are unable to shop during the dedicated period.
"These measures were prompted by the recent spike in demand in supermarkets during this period, which may have caused many elderly and vulnerable people in the community missing out on vital items they need," Dairy Farm Singapore said in a press release.

SAFE DISTANCING MEASURES
Dairy Farm Singapore has put in place safe distancing measures at checkout lines across all their retail stores. 
Floor markers have also been placed at checkout areas to remind customers of the recommended distance to maintain while waiting.

FairPrice has also put in place precautionary measures in light of the COVID-19 situation, said the chain.
"These measures include encouraging customers to maintain social distancing such as floor markings at checkout queues, in-store posters and announcements. All food sampling will also ceased until further notice," it added.
Cleaning regimes have been stepped up, especially for high-touch surfaces such as railings, trolleys, baskets and checkout counters.
"All staff and suppliers will also have their temperature taken at least twice a day and hand sanitisers have been made available for customers to use," FairPrice added.