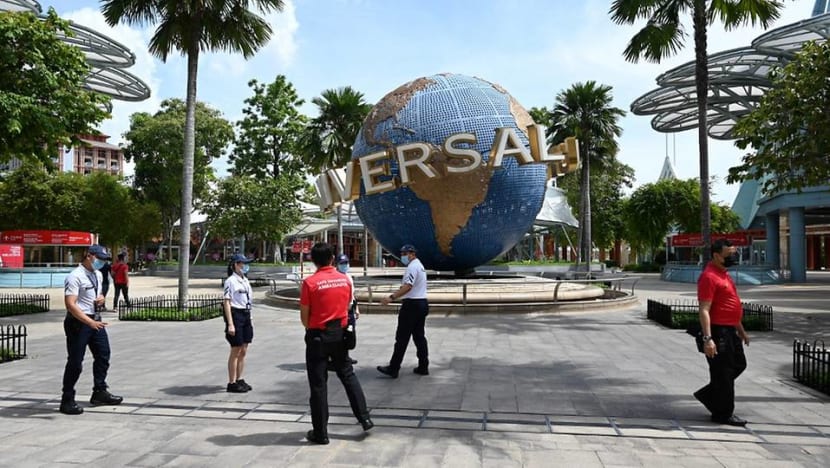 SINGAPORE: Singapore reported 31 new COVID-19 cases as of noon on Tuesday (Aug 25), its lowest daily figure since Mar 22.  
This brings the total number of COVID-19 cases in Singapore to 56,435.
There was one new imported case, involving a 25-year-old permanent resident who returned from India on Aug 13. She was placed on a 14-day stay-home notice upon arrival and was tested while serving the notice at a dedicated facility, said the Ministry of Health (MOH).

The remaining 30 cases involved migrant workers residing in dormitories. 
Twenty-six of them were already been quarantined after being identified as contacts of previous cases.
Four infections were detected through surveillance testing, such as the bi-weekly rostered routine testing of workers living in dormitories and testing of those with acute respiratory infection symptoms.
"This allows us to pick up cases early, including asymptomatic ones, so that we are able to ring-fence them quickly to prevent further transmission, by aggressively containing, tracing and isolating the close contacts," said MOH.

Besides the PCR test, MOH has also conducted serological tests to determine if some of these cases are current or past infections. The test results for two cases have come back positive, which indicate "likely past infections", said MOH.

NEW COMMUNITY CASES REMAIN STABLE

There were no new community cases. 
MOH said the average number of new cases in the community has remained stable at two cases per day in the past two weeks.
Unlinked cases in the community have also remained stable at an average of one per day in the past two weeks.
"We will continue to closely monitor these numbers, as well as the cases detected through our surveillance programme," said the ministry.

In its daily update, MOH said 230 more COVID-19 patients have been discharged from hospitals or community isolation facilities. In all, 54,816 have fully recovered.

There are 78 cases still in hospital. Most of them are stable or improving, and no one is in the intensive care unit.
A total of 1,514 are being isolated and cared for at community facilities. These are patients who have mild symptoms, or are clinically well but still test positive for COVID-19. 
Twenty-seven people have died from complications due to COVID-19.
JOBS IN THE HEALTHCARE SECTOR
COVID-19 has strengthened MOH's aim to transform healthcare, said Health Minister Gan Kim Yong on Tuesday, adding that the ministry will "push forward" with digital transformation and research efforts.
"We are accelerating several digitalisation projects to support telehealth initiatives, help our healthcare workforce work remotely, and improve pandemic preparedness. 
"In research, we will build and support a greater pool of talent, improve data infrastructure and strengthen research and development in a wide range of translatable areas," he said.

From now until end-2021, the healthcare sector will offer about 7,500 jobs and about 1,600 traineeships, attachments and skills training opportunities.
These will be suitable for fresh graduates and mid-career job seekers regardless of their background, said Mr Gan.
Download our app or subscribe to our Telegram channel for the latest updates on the coronavirus outbreak: https://cna.asia/telegram