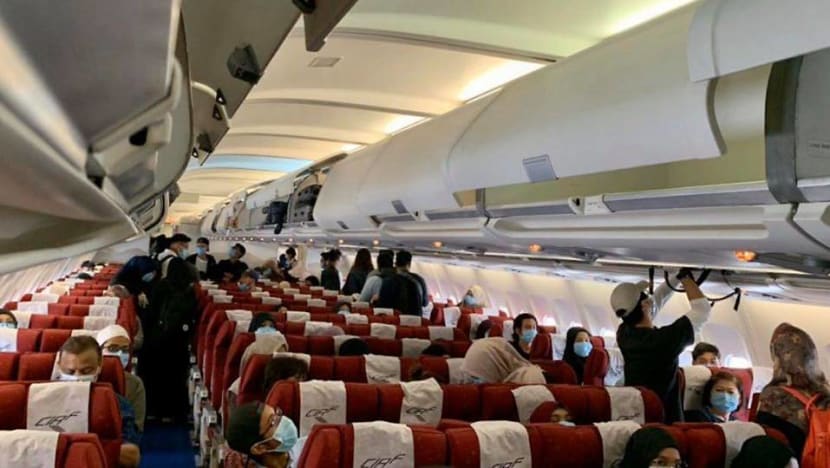 SINGAPORE: More than 200 Singapore residents arrived in Singapore early Wednesday (Apr 8) morning after they were repatriated from Egypt.
The group includes 211 students who were studying at Al-Azhar University in Cairo, the Ministry of Foreign Affairs (MFA) said in a press statement.
"224 Singapore residents have arrived safely in Singapore this morning from Cairo, Egypt on a special repatriation flight arranged by MFA and MUIS (Islamic Religious Council of Singapore)," the statement said.
The flight was arranged as Egypt suspended all commercial flight services, the ministry said.
The returnees will serve a 14-day self-isolation at dedicated stay-home notice facilities upon arrival in Singapore, MFA said.
The flight arrived in Singapore at about 1.55am on Wednesday, said MUIS in a media release.
MUIS added that classes at the Al-Azhar University have been suspended since mid-March to mitigate the spread of COVID-19. Students have also largely remained in their place of residence, following some online learning courses.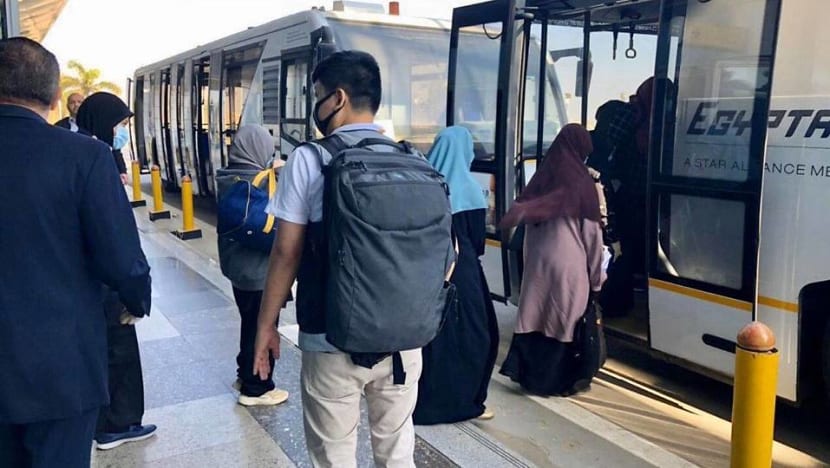 "Through our Cairo-based student liaison officer, MUIS has been in regular contact with students to provide relevant advisories and personal items such as face masks and hand sanitisers along with facilitating the return flight," said the media release.
Zakat funds have also been set aside to help the students and their parents off-set ticket prices amid this challenging period, MUIS added.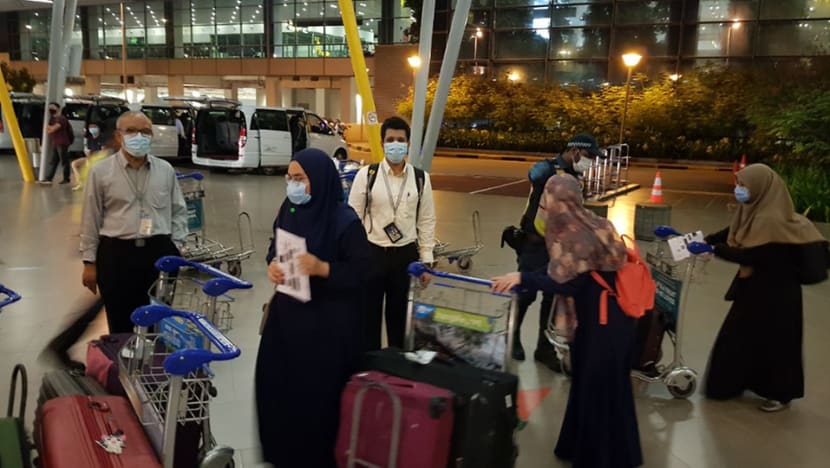 Deputy chief executive of MUIS Dr Albakri Ahmad added that the council will follow up with Al-Azhar University to ensure the continuity of the students' studies and flexible learning arrangements.  
"We have been in constant touch with our Singaporean students and rendering appropriate assistance," he said.
"Through this combined effort, we are glad that they are now safely back in Singapore and urge them to adhere strictly to the stay-home notices, at the same time closely monitor their health."
"We look to support our students in their learning and progression as well as working towards helping them throughout their course of study," he added.
Minister for Foreign Affairs Vivian Balakrishnan said on Wednesday that MFA will continue to stay in touch with the Singaporeans who are still overseas and explore all feasible options to help bring them home.
"It will not always be easy given geographical distance and local conditions," he said in the Facebook post.
"But we will do our best for Singapore and fellow Singaporeans."
He added that the Singapore Embassy in Cairo "deserve our commendation" for working hard to arrange for the Singapore residents in Egypt to return to Singapore.
Several Singaporeans have been evacuated from countries during the COVID-19 pandemic, as lockdowns were announced across the globe amid the COVID-19 outbreak.
The evacuations include two Scoot-operated evacuation flights for Singaporeans and their family members from the city of Wuhan, the epicentre of the outbreak.
Eight Singaporeans were also evacuated from Tehran on a flight arranged by Malaysia. They arrived in Kuala Lumpur on Mar 22 and had to serve a 14-day quarantine in Kuala Lumpur as required by Malaysian authorities. 
Download our app or subscribe to our Telegram channel for the latest updates on the coronavirus outbreak: https://cna.asia/telegram