Singapore Expo being prepared to house COVID-19 patients who have recovered but may still be infectious: Gan Kim Yong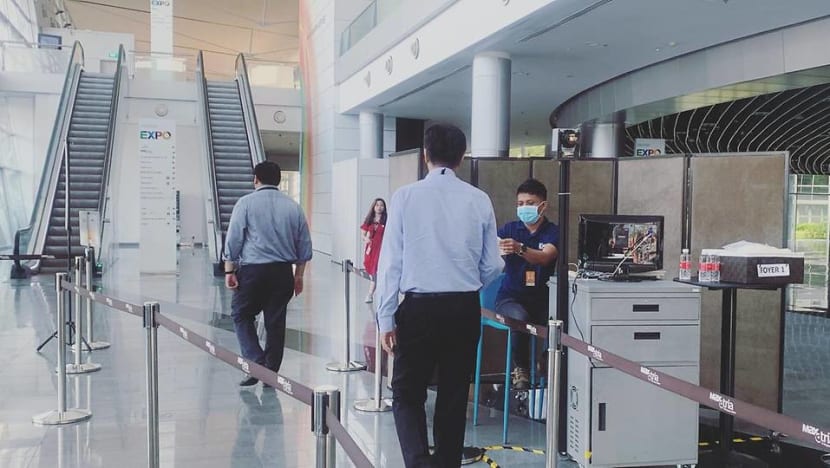 SINGAPORE: Singapore Expo is being prepared to function as a "community care facility" for COVID-19 patients who have "more or less recovered" but may still be infectious, said Health Minister Gan Kim Yong on Sunday (Apr 5). 

Responding to a question during a press conference held by the multi-ministry task force tackling the COVID-19 outbreak, Mr Gan said that such "community care facilities" will ensure the patients "continue to be cared for until they are cleared of the virus", after which they may return home and to the community. 
Such facilities can also ensure there is sufficient capacity in hospitals for those that require acute care, the minister added. 
At the press conference, the task force also announced a record daily spike of 120 COVID-19 cases in Singapore, the majority of which are locally transmitted. 
A significant number of these cases are linked to the S11 Dormitory @ Punggol and Westlite Toh Guan dormitories, which have since been gazetted as isolation areas, said the task force. 
Nearly 20,000 workers have been given quarantine orders and will have to stay in their rooms at the dormitories for the next 14 days. 
Download our app or subscribe to our Telegram channel for the latest updates on the coronavirus outbreak: https://cna.asia/telegram