COVID-19: Some students to be allowed to go back to school from May 19 under easing of circuit breaker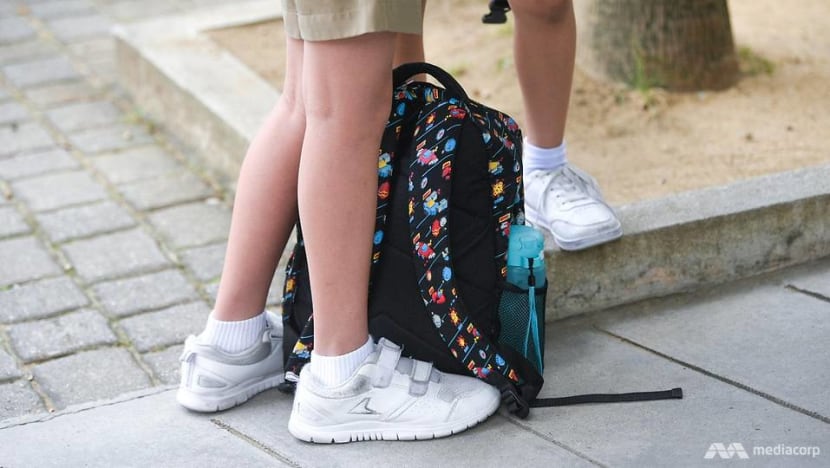 SINGAPORE: As part of the gradual easing of "circuit breaker" measures, schools will start to bring back students in small groups for face-to-face lessons from May 19, Minister for National Development Lawrence Wong said on Saturday (May 2).
"We will focus initially on the graduating cohort that are taking national exams. And so priority will be given to those who require school facilities for their coursework and practical sessions," said Mr Wong at a virtual press conference held by the COVID-19 multi-ministry task force.
Priority will also be given to those who need additional support during the school holidays, which will begin this year in May instead of June.
"The institutes of higher learning, particularly the ITEs, will also bring back more groups of students on campus for critical consultations, projects or practicums," he said. 
However, he cautioned that "as we go about doing this reopening of premises, the key requirements have to be put in place, and that is much stricter guidelines and requirements for safe management within the workplaces".
"When the students come we keep them in separate groups within their cohorts. We are not opening up the entire school system at all," Mr Wong said.

ATTENDANCE NOT COMPULSORY
In a Facebook post on Sunday, Education Minister Ong Ye Kung said schools will invite students in the graduating cohorts to return but these will not be formal classes and attendance will not be compulsory.
"It is a form of support that schools give students in the graduating cohorts every year, during the mid-year holidays. Students find it useful, and given the current situation, we know that many students are getting anxious about year-end national examinations and would like to see their teachers," he wrote. 
It also allows students who need to use school facilities and equipment for subjects with coursework and practical components, he added.
Starting May 19, schools will start bringing back students from graduating cohorts, namely those in Primary 6, Secondary 4 and 5, Junior College 2 and pre-university 3. 

"We know that these students have been anxious about the preparation for their national exams, and that home-based learning cannot fully substitute face to face coaching and lessons," Mr Ong said.

The students' return will be done in a "careful and calibrated manner", with safe distancing measures in place, the education minister said.
Schools will roster students to return at different days and times. Students will meet teachers individually or in small groups, use well-ventilated venues with fixed exam-style seating. All students and staff will have to wear their masks.
"Throughout the holidays, schools will also continue to engage students with greater needs and provide care for those whose parents work in essential services and are unable to secure alternative care arrangements." 

Teachers who are rostered to work in the first two weeks of May will be given "protected rest time" for the rest of the month.

"This is something we always do, to allow teachers some time to rest and recharge, although we know many of them use the time to plan lessons and stay in touch with students," said Mr Ong.

The Ministry of Health said in a news release on Saturday that while learning has continued during the circuit breaker period through home-based learning, "we recognise the anxiety amongst students and parents of graduating cohorts, who have to take the national examinations this year".

As to why national exams cannot be postponed or cancelled, Mr Ong said that "education is a big part of people's lives".
Even with full home-based learning, there are still essential education activities, he said. These include registration for a new cohort and allowing certain student groups such as those from vulnerable backgrounds to continue to use school facilities. 
Also considered as essential are national exams, which are very important to many parents and students as they affect future education postings, he said.

Download our app or subscribe to our Telegram channel for the latest updates on the coronavirus outbreak: https://cna.asia/telegram