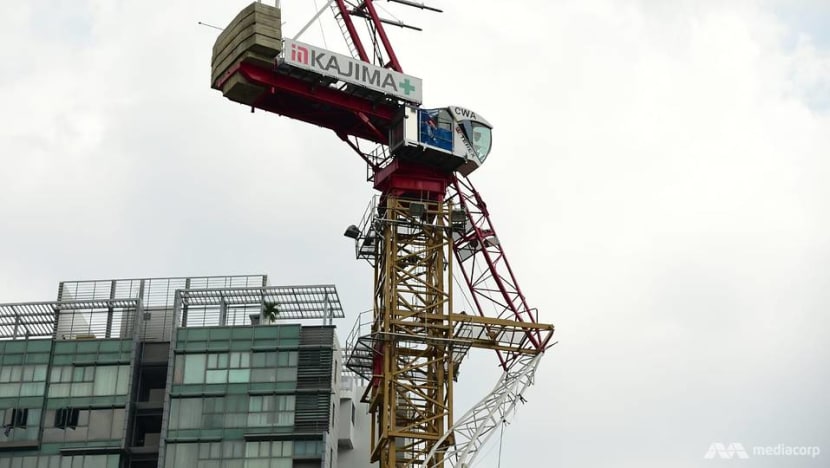 SINGAPORE: A 28-year-old Indian worker was killed and a Bangladeshi worker injured after a crane collapsed on Monday (Nov 4) at the construction site of a new rehab facility under Tan Tock Seng Hospital.
The Singapore Civil Defence Force (SCDF) said it received a call for help at a construction site in Jalan Tan Tock Seng in Novena at about 8.50am.
One man was pronounced dead at the scene by paramedics, it said.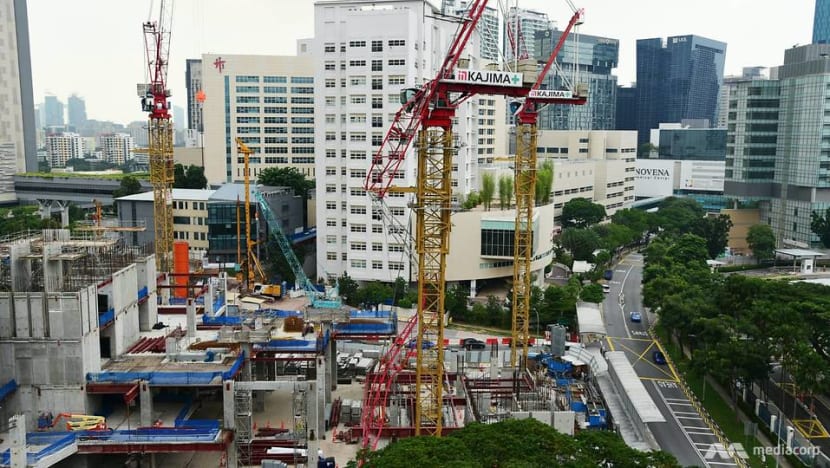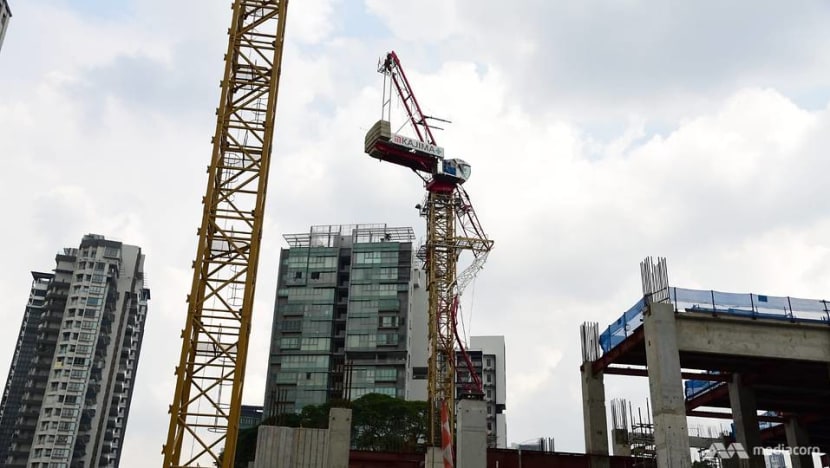 Another man, aged 35, was taken conscious to Tan Tock Seng Hospital after the incident, the police said.
Police investigations are ongoing, they added.
When CNA's reporter arrived at the scene, part of the tower crane – roughly the height of a 10-storey building – had collapsed and was bent at an angle.
In response to CNA's queries, a spokesperson from the Ministry of Manpower (MOM) said: "The jib of a tower crane failed during a lifting operation, killing a 28-year-old Indian national and injuring another 35-year-old Bangladeshi national at the worksite."
A jib is an operating arm that extends horizontally from the crane.
LKT Contractors is the employer of the deceased worker, while BHCC Construction is the employer of the injured worker, said MOM.
The developer of the project is MOH Holdings and the occupier is Kajima Overseas Asia (Singapore), the ministry added.
"MOM is investigating the incident," a spokesperson said.
WORK HALTED AT SITE

Work has been halted at the site, said the Ministry of Health (MOH) in a statement later on Monday, adding that it was working with the contractor and MOM to investigate the cause of the incident.

The ministry also said it was working with Kajima Overseas Asia (Singapore) to assist the deceased worker's family and to the injured worker.
"We are deeply saddened that one worker has died and another worker was injured from the incident," MOH said.

"Safety at our worksites is of utmost importance. We take a serious view of this incident."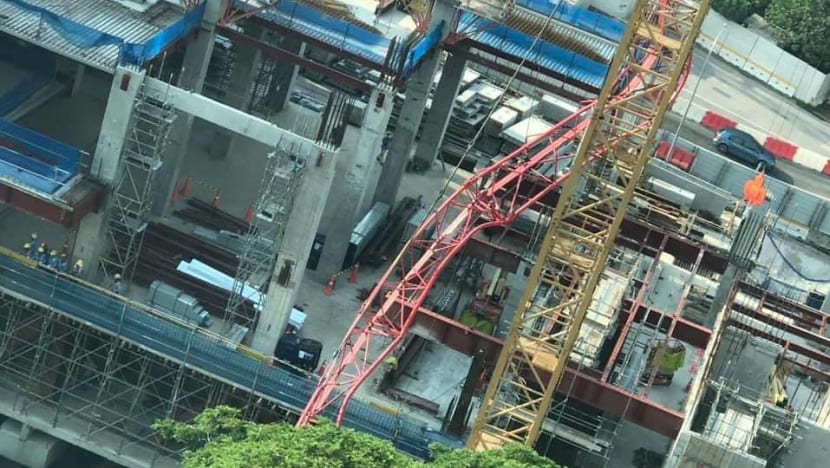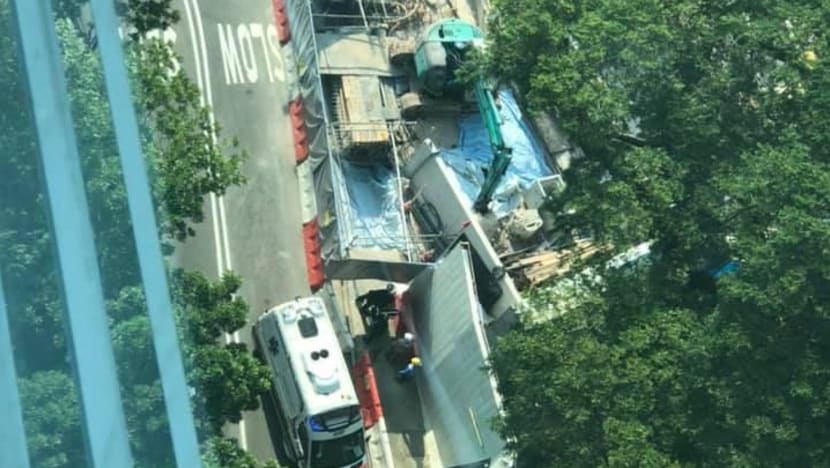 The worksite is the location of a new Integrated Care Hub by Tan Tock Seng Hospital. The 17-storey development will house a 500-bed rehabilitative facility when completed. 

The hub, which is expected to open in 2022, will be part of the 17-hectare HealthCity Novena, slated to be Singapore's largest healthcare complex.

Editor's note: The Ministry of Manpower has advised that the injured worker is a Bangladeshi and not an Indian national as it said initially. It has also corrected the name of the company to BHCC Construction.