Cross Island Line could save commuters 40 minutes: LTA chief
Speaking to current affairs programme Talking Point, parties call for a holistic cost-benefit analysis, not just focus on the S$2 billion extra cost involved in skirting the nature reserve.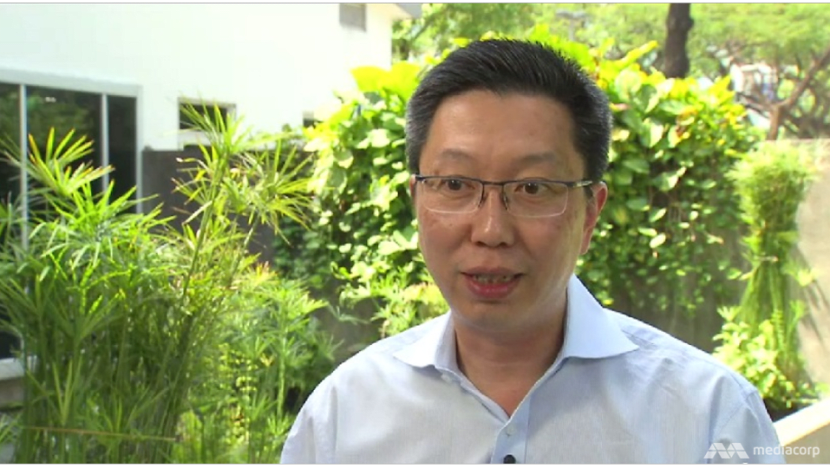 SINGAPORE: The Cross Island Line that will stretch from Jurong to Changi could save commuters up to 40 minutes of travel time, said Land Transport Authority (LTA) chief executive Chew Men Leong.
The new MRT line, which is scheduled to be ready by 2030, has been the subject of controversy in recent weeks, over one possible option of running the line under the Central Catchment Nature Reserve. Some Singaporeans have even questioned the need for the line in the first place.
Speaking to current affairs programme Talking Point, Mr Chew said the new line – with a potential daily ridership of 600,000 - would connect residents along the East-West corridor "to key employment centres such as Changi logistics park and the Jurong Lake district "with significantly shorter travelling times".
"I give you an example. If the line is done, commuters from Ang Mo Kio can reach any part of the island using public transport within less than one hour, basically saving easily 30 to 40 minutes of travel time," he said.
In addition, "half of the 30-over stations have connections to other lines. This creates many more travel options for commuters. And it will help redistribute load in the other lines, generally giving better comfort to all commuters. At the same time, during disruptions, you have alternative travel options, enhancing the resilience of the entire network," said Mr Chew.
A debate currently centres around two possible alignments in the middle section of the Cross Island Line. One is a 4km stretch that would run for 2km under the nature reserve, at a depth of 40m. The second option is to skirt the reserve in a 9km route that might require land acquisition, and add 6 minutes to travel time.
"We have looked at many options. Right now, we have come down to two. There are not really other feasible alignments at this juncture," said Mr Chew.
It may take two years for a decision to be reached, Transport Minister Khaw Boon Wan has said. This is only after more environmental, technical and engineering studies as well as public consultations are carried out.
"TALK COST BENEFIT, NOT CHEAPEST WAY"
Economist Euston Quah said what was currently missing was a systematic cost-benefit analysis of the two options.
"We are not seeing a cost-benefit analysis being done. What we are hearing is how much additional cost it would take. This is cost effectiveness, not cost benefit; in other words, the cheapest way," said Professor Quah, head of economics at the Nanyang Technological University.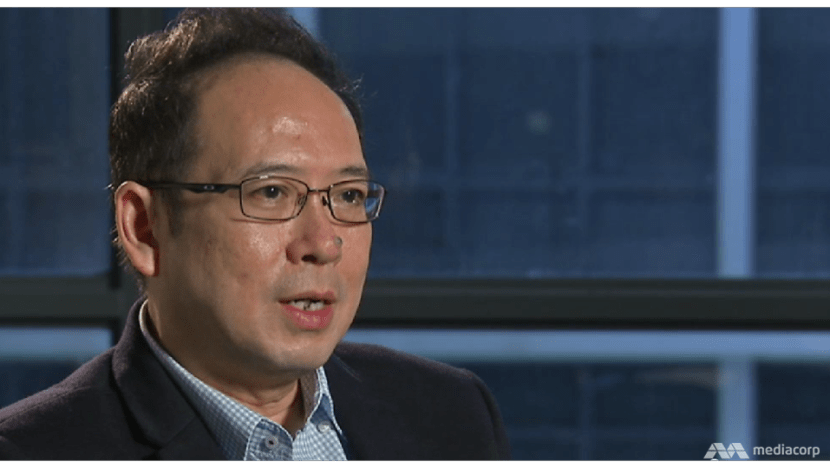 Professor Euston Quah, head of economics at the Nanyang Technological University.
Authorities have said it would cost S$2 billion more to build the alignment that skirts the Central Catchment Nature Reserve. Prof Quah said: "In the typical infrastructure development, we should know about benefits. Now, is it worth the extra S$2 billion?"
In terms of the more tangible benefits, for instance, going directly across the nature reserve would mean savings in travel time and the cost of land acquisition. Skirting it could mean the ability to pick up more passengers and spur more business activity in affected areas, noted Prof Quah.
Mr David Tan, a nature enthusiast with the advocate group Love Our MacRitchie Forest, said: "If you skirt the nature reserve, there is the possibility of opening another station, say at MacRitchie reservoir park to serve park users. And it is also very near Mount Alvernia Hospital; hospitals always need high accessibility."
But Thomson Ridge resident Chan Teck Guan disputed the need for another MRT station near the estate. He said: "At the moment we are quite well served by the Circle Line. The Marymount station is only 10 minutes' walk away. By 2020, the Thomson Line will be ready, with an MRT station right in front of my house."
Transport analyst Lee Der Horng, of the National University of Singapore's Department of Civil and Environmental Engineering, also noted that the longer alignment would see "more curvatures" that could mean "more wear and tear", leading to higher costs of train maintenance in the future.
WHAT PRICE, NATURE?
But the intangibles – such as the loss to nature - are just as important in a cost-benefit study, said Prof Quah. A dollar value should be put to items such as flora, fauna, biodiversity and water contamination. "We have to know what is the magnitude and the probability of (such damage) happening; and then we can compute what would be the impact cost on society," he said.
How to assign a value? Find out how much people would be willing to pay to avoid crossing the central catchment area – such as through a survey about increasing the price of an MRT ride, suggested Prof Quah.
It is not the final answer that is important, he said, but the process of making people think about what trade-off they will accept between economic development and environmental conservation.
But MacRitchie advocate Mr Tan said: "You cannot always put a dollar value on everything. One of the very important aspects of the nature reserve is that it makes Singapore a livable city. Having the forest reserves intact, having the trees perform the functions they do in terms of cleaning the air, creating fresh air, mitigating floods, affects our economic livelihood, affects our economic productivity as well."
LTA's Mr Chew reiterated that if it's decided to take the direct route across the forest, there would be no structures, including ventilation shafts, on the surface. As for the construction, he emphasised: "We are only going to launch and recover the tunnel boring machine well outside the central nature reserve. We are not going to have a situation where trucks and vehicle movement are within the nature reserve - at all. We're not going to do that".
'WHAT IF MEASURES FAIL?'
Phase two of an environmental impact assessment (EIA) will be done later this year, on the likely impact of building and operating the MRT line either across or around the forest. But the final decision will take into account all possible impacts – on commuters, residents, businesses and taxpayers, said Mr Chew.
For now, nature groups are concerned with the more immediate soil investigation works. An EIA report released in February showed a likely "moderate" impact of such works if mitigation measures are taken.
These mitigation measures include reducing the number of boreholes to be drilled from 72 to 16, steps to contain waste water and noise, and protecting tree roots from movements of heavy machinery. No vegetation will be cleared, and NParks officers will supervise works to ensure no damage done, said the LTA.
Said Mr Tan: "It's very reassuring that these things have all been talked about. But at the end of the day, the overarching worry is, what is the likelihood of failure? Whether a vehicle accidentally tramples or knocks into something … What happens if mitigation measures fail? Will the damage be irrecoverable? Very likely so. And if it fails, who will take accountability?"