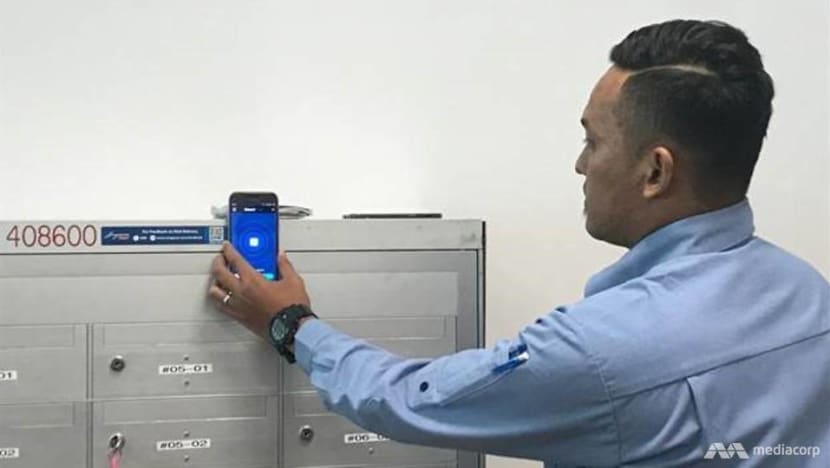 SINGAPORE: Online shoppers will soon be able to receive their parcels at more collection points, with Singapore Post bringing together courier services, parcel lockers and brick-and-mortar collection points onto its Last Mile Platform which it unveiled on Monday (Nov 5).
Customers may even redirect en-route deliveries to an alternative delivery node on the platform, in any country within Southeast Asia. 
SingPost also launched its SmartPost suite of postal solutions with all of the company's 1,000 postmen using a mobile app to track deliveries, among other things.
Over the next year, additional features are being developed to provide delivery alerts and status updates by SMS or email, as well as electronic notifications to collect missed deliveries, in place of the physical delivery notes that are currently used.
In a statement, Group Chief Executive Officer of SingPost Paul Coutts said: "SmartPost and Last Mile Platform build on our strong culture of innovation, harnessing technology to enhance our strengths in postal and logistics operations, and advance our position as a global eCommerce logistics and postal leader."
Over the next year, additional features on delivery alerts and status updates via SMS or email will be rolled out.