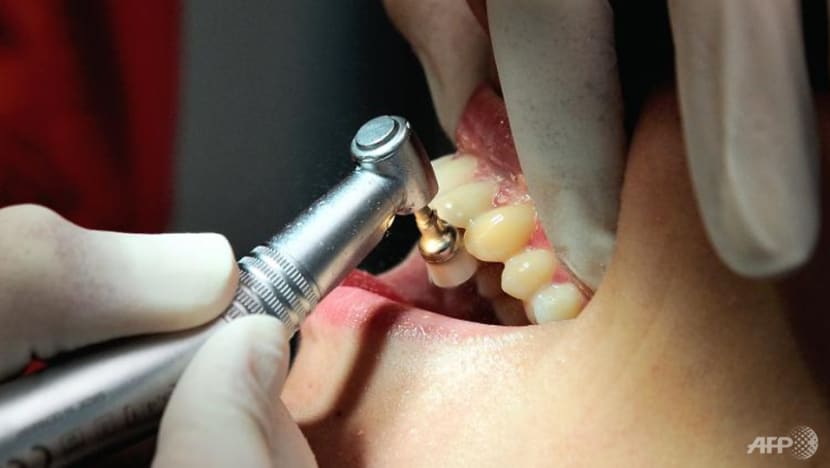 SINGAPORE: A dental surgeon who was jailed for molesting a woman has been suspended for six months, the Singapore Dental Council (SDC) said in a press release on Monday (Oct 29).
Hoo Swee Tiang was sentenced to six weeks' jail in July 2016, two years ago after he was convicted of outrage of modesty for touching a woman's inner thigh.
Hoo served his sentence from May 11 last year after the court dismissed his appeal against the conviction and sentence, said the regulatory body.
A Disciplinary Committee Inquiry was then held by the SDC against Hoo on May 8 this year, during which the SDC charged that Hoo's criminal conviction had implied a "defect of character". According to the Dental Registration Act, this means that he is unfit for his profession.
Hoo had contested this charge but the SDC disagreed, the press release said.
On Oct 3, the SDC ordered a six-month suspension of Hoo's professional duties.
Hoo was censured in writing and ordered to give an undertaking to abstain from such conduct in the future. 
He was also required to pay the costs and expenses of the inquiry proceedings, including the costs of the legal assessor, SDC said.
At the end of the suspension, Hoo would be allowed to register himself with the council but he will have to be monitored by two supervisors for two years.
The principal supervisor is required to submit a report to the SDC every six months under the council's rules for conditional registration, SDC said.
Hoo will be able to apply for a full registration after two years of conditional registration, subject to the SDC's approval.