What is the cost of diabetes? A look at the economic impact of the disease on patients
On World Diabetes Day, CNA takes a closer look at the direct and indirect cost of the disease some describe as a "silent killer".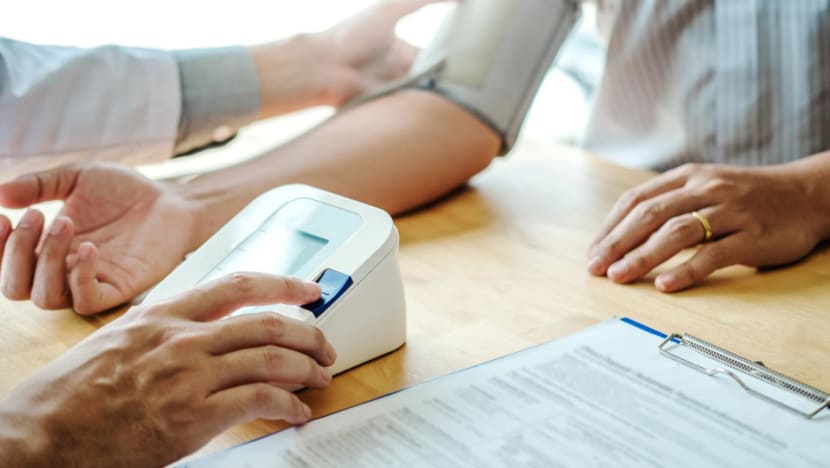 SINGAPORE: It started with sudden blurry vision, followed by frequent urination in the middle of the night.
Then came the medical results, confirming her fears.
Ms Sophia Petra Lee was just 21 years old when she was diagnosed with type 2 diabetes in August 2016.
"I'd already had my suspicions that I had diabetes – there were some obvious symptoms," she told CNA. "It was only until after I got home (from the doctor's) that I began to feel somewhat devastated.
"It finally sank in that this would be something I'd have to live with for the rest of my life, and I struggled a lot with a feeling of being trapped," she added.
While she has been managing her diabetes with regular exercise and a healthier diet, her finances have been impacted.
"I've had to figure out how to adjust my budget around increased insurance premiums (due to her diagnosis), even though I'm already kind of frugal to begin with," said the 27-year-old writer, who draws a monthly income of around S$3,000 to S$4,000.
Besides paying S$240 each month for her life insurance, up from S$100 pre-diagnosis, she also has to go for regular checkups every three to six months, with each trip costing about S$100 after subsidies.
It was a similar case for 27-year-old Amanda Ong who decided against purchasing more insurance after being quoted higher premiums due to her diabetes.
"My (current) insurance does cover diabetes, and I was getting covered just as I got diagnosed so I sent my financial adviser the medical results for them to help me with the underwriting process, and they managed to get me the plan without any additional costs," she said.
"That said, I don't plan on getting more insurance because I did try to get other plans at the same time and they all cost more after the underwriting process," she added.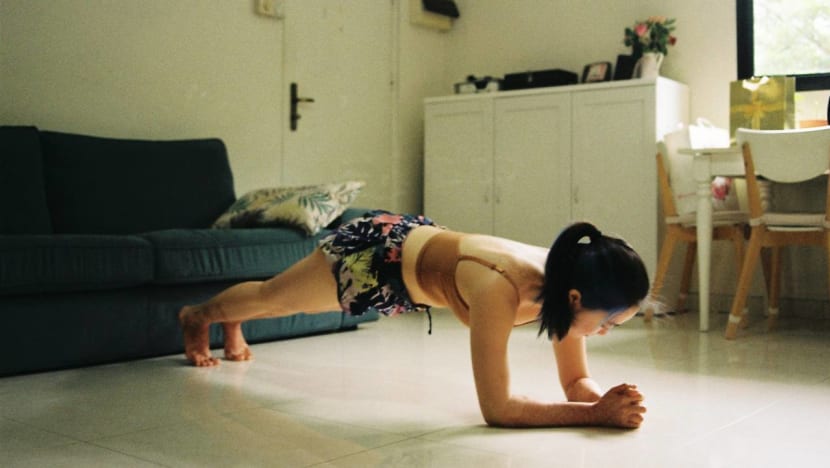 The singer-songwriter added that her daily food expenses have also increased since she was diagnosed with type 2 diabetes in September 2020.
"It is a lot more costly to find healthy options in Singapore, such as cauliflower rice instead of regular rice," she said.
"There are also barely any low-carb options for meals in Singapore, and for example to create a more filling meal, I'd have to order mixed vegetable rice (without rice) with more ingredients," she said, adding that this would increase the cost of her meals by 50 to 80 cents.
"I think it's significant in the long run."
HOW MUCH DOES IT COST?
Currently, the cost of basic screening tests for Singaporeans is heavily subsidised to encourage early detection and treatment.
Under the Screen for Life programme, health screenings for selected conditions including diabetes range from free to S$5, depending on the patient's age as well as their household monthly income.
As for those who are not eligible for the programme, the cost of a basic health screening typically starts at about S$50 at private clinics and S$80 at hospitals.
Once a person tests positive for diabetes, their treatment depends on whether they have type 1 or type 2 diabetes.
For type 1 diabetes, treatment includes insulin injections, which could cost anywhere between S$16.90 and S$120 per cartridge, according to a list of common medications for diabetes compiled by the Pharmaceutical Society of Singapore in 2020.
Type 2 diabetes is usually managed with oral medication, with costs ranging from S$0.06 to S$6.30 a tablet.
The Ministry of Health also provides subsidies for selected drugs including insulin and diabetes medication in public hospitals, specialist outpatient clinics and polyclinics, which patients can request for.
In addition, under MOH's Chronic Disease Management Programme – which covers more than 20 chronic diseases including diabetes – those with complex chronic conditions can use up to S$700 of their MediSave yearly, while other patients can use up to S$500 each year for treatments.
However, patients have to co-pay 15 per cent of their bill in cash for each claim.
MediSave can also be used to pay for lancets and test strips for those who require insulin injections.
While these can help to manage the cost of diabetes-related treatments, Associate Professor Wee Hwee Lin from the Saw Swee Hock School of Public Health said some people may not be able to meet the basic healthcare sum at age 55, which could result in less funds going to their Central Provident Fund (CPF) retirement account.
"Children may be tempted to use their MediSave savings for their parents as they feel that these are money locked up," she said.
"However, there will be downstream impact on their future healthcare and retirement needs."
According to a study she co-authored and published in public health journal BMC Health in 2016, every working-age diabetic in Singapore was estimated to have spent S$7,678 to treat the disease in 2010.
The study also predicted that the total economic costs for each working-age patient could increase by almost 40 per cent to more than S$10,000 in 2050.
"Everyone will be impacted by the rising medical cost in several ways," said Assoc Prof Wee. "Taxpayers will have to pay more in taxes, this refers to all of us who pay income tax, GST.
"Second, insurance premiums will increase if more patients with diabetes require hospitalisation such as amputation, stroke, infections, heart attack," she added.
Besides higher medical costs, those living with diabetes may also face indirect costs such as productivity losses.
Such was the case for Mr Tony Ng, who was forced to quit his job in 2019 due to diabetic complications.
The former supervising hotel chef developed Charcot foot – a complication that weakens the bones in the foot – as well as foot ulcers in 2012. This made it impossible for him to wear safety boots, which were a mandatory requirement at his workplace.
As a result, he was placed on no-pay leave for two years, before he finally decided to quit.
The loss of income took a financial toll on the 59-year-old, who used to draw a salary of around S$3,000 a month.
To cope with his expenses, which include less than S$100 a month on diabetes-related expenditure, he started intermittent fasting.
"In the beginning ... I felt like I was bleeding (money) because I was tapping on my CPF Ordinary Account because I had no income," he said, adding that he used up a sizeable amount of his CPF savings.
"So I would take just one meal a day because anyway, I wasn't working so I wasn't using a lot of energy during the whole day."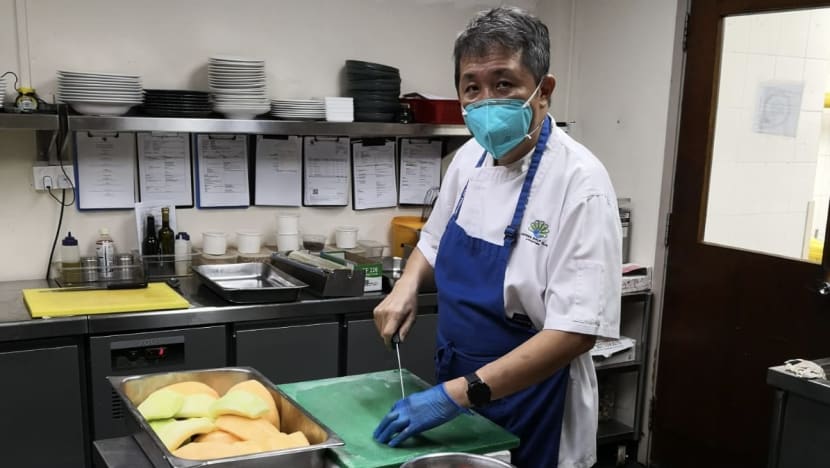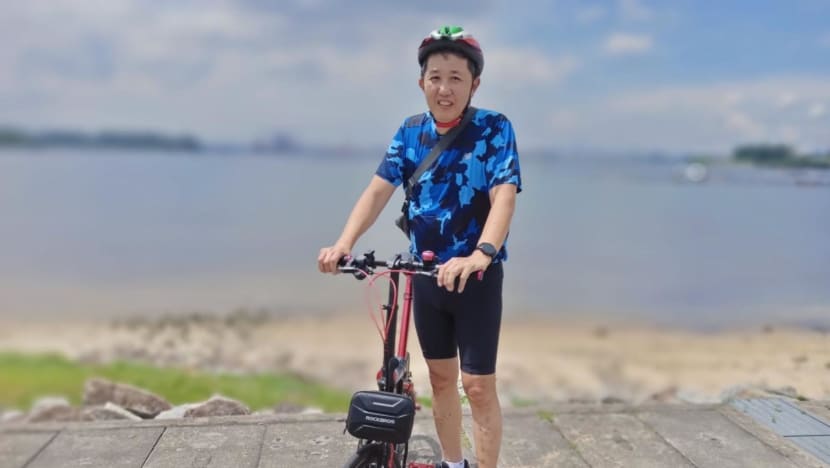 TAKING CHARGE OF ONE'S HEALTH
With Singapore's national healthcare expenditure expected to nearly triple to S$60 billion in 2030, the Government is shifting towards preventive care in hopes of helping citizens become healthier and to slow down the rate of increase in healthcare spending.
Last month, Members of Parliament unanimously endorsed a White Paper on Singapore's healthcare reform plan, paving the way for a voluntary national programme that will focus heavily on preventive care and encourage citizens to take charge of their own healthcare.
Under Healthier SG, citizens can enrol with a single doctor who will support them in their health needs throughout their lives and undergo free screenings for chronic conditions including diabetes.
An additional subsidy tier will also be added to the Community Health Assist Scheme (CHAS) for common chronic drugs and drug price limits to level the significant price difference of drugs between GP clinics and polyclinics.
While the additional subsidy tier will help to reduce direct and indirect costs for patients, Assoc Prof Wee said more needs to be done to encourage people to undergo screening.
"We have seen how reducing the prices of mammograms does not necessarily lead to increased breast cancer screening," she said, adding that reasons for not wanting to be screened include concern about cost of treatment post-diagnosis, stigma at the workplace and job prospects.
She also suggested creating time and space for people to be able to adopt a healthy diet and exercise by implementing more workplace-based exercise opportunities as well as maximising the usage of current community facilities.
Speaking out about their experiences with diabetes, Mr Ng, Mrs Ong and Ms Lee said they hoped to highlight the importance of leading a healthy lifestyle.
Mr Ng has returned to work and now cycles once a week to keep fit, while Mrs Ong and Ms Lee have become more conscious about their diet and make an effort to exercise regularly
To raise awareness about the disease, Mrs Ong and Ms Lee teamed up to write a song titled Diabetes in 2021 under the name Diabetic Duo, after discovering that they both had the same condition.
"We wanted to make it an honest (if quirky) recount of our thoughts and feelings about having diabetes as young people," said Ms Lee.
"We also really wanted more people to know that diabetes is not exclusive only to old people, and that it can happen to anyone at any age."