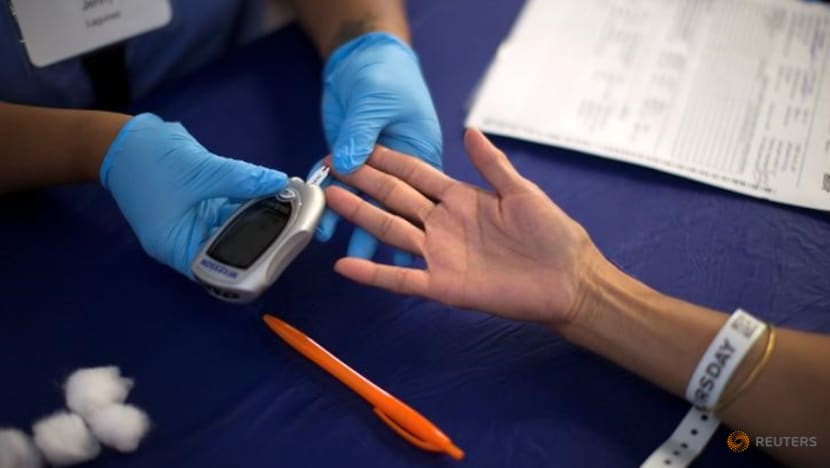 SINGAPORE: More than 300 international and local delegates will convene in Singapore over the next two days for a conference on diabetes, the Ministry of Health (MOH) said in a press release on Sunday (Nov 25).
The Ministerial Conference on Diabetes will be attended by health ministers, senior government officials, academics and thought leaders from 18 countries and regions, according to the ministry.
"Delegates will share best practices and insights, discuss the challenges and opportunities arising from the global diabetes epidemic, and build on the collective knowledge to address the challenges that diabetes inflicts on society," the press release added.

The conference will focus on three key themes: 
Examining the global diabetes epidemic, as well as the challenges and opportunities arising from this problem;
Tackling diabetes through health promotion and primary care, to create supportive environments for individuals; and
Leveraging technology and behavioural insights to enable changes for better health
Deputy Prime Minister and Coordinating Minister for Economic and Social Policies, Tharman Shanmugaratnam, will attend the opening ceremony as the guest of honour and deliver the opening address.

The keynote speakers for the Conference are:
Dr Svetlana Axelrod, Assistant Director-General for Non Communicable Diseases and Mental Health, World Health Organization;
Dr Sania Nishtar, Co-Chair, Independent High-Level Global Commission on Non-Communicable Diseases, World Health Organization; and
Professor Paul Zimmet, Professor of Diabetes, Monash University, Australia.
"The Conference will conclude with a Ministerial Roundtable, where attending health ministers and senior government officials will discuss how nations can effectively leverage and prioritise innovation, strengthen social mobilisation, and better cooperate with key stakeholders to address the global issue of diabetes and other NCDs (non-communicable diaseases)," MOH said.

The World Health Organization (WHO) has identified NCDs, including diabetes, as the leading cause of death and disability globally. NCDs are responsible for 71 per cent of all deaths worldwide, MOH said citing WHO figures.
Singapore declared a War on Diabetes in 2016 to rally the nation in creating a supportive environment to prevent the disease and living well with proper management of it. Currently more than 450,000 Singaporeans are living with the condition, MOH added.