Dr Yaacob on challenges for Malay-Muslim leaders
Singapore's Malay-Muslim community has been urged to build on its successes together as a community and a nation.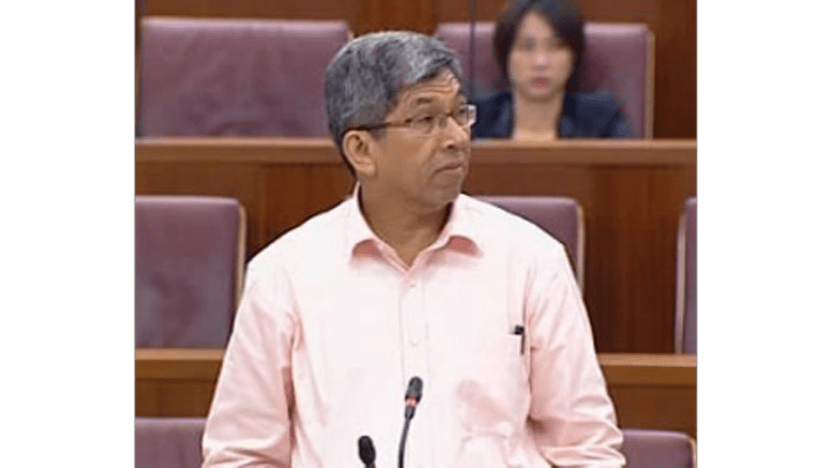 SINGAPORE: Singapore's Malay-Muslim community has been urged to build on its successes together as a community and a nation.
Making this call, Minister-in-Charge of Muslim Affairs Dr Yaacob Ibrahim said the Community Leaders Forum Convention in November this year will be an apt platform for the community to reflect, review and explore paradigms to further build capacity as a community to face future challenges, in its vision to be a Community of Excellence.
Dr Yaacob was speaking in Parliament and replying to several issues raised on the challenges facing the community during the debate on the estimates for the Ministry of Community Development, Youth and Sports.
One challenge is to help families in need, noted Dr Yaacob.
He said the community has seen rising income across all income groups.
With this, giving has also gone up and "zakat" collection or the collection of tithes has been increasing over the past few years.
In 2011, a total of S$23.3 million was collected, a 3 per cent growth from the previous year, and 2,210 families received monthly assistance.
Dr Yaacob said the Islamic Religious Council of Singapore (MUIS) will continue helping existing zakat recipients, and at the same time gear up for more applications.
On top of financial assistance, MUIS' Empowerment Partnership Scheme (EPS) guides zakat recipients towards self-reliance and since 2004, about 400 out of 600 families have graduated from MUIS' assistance schemes.
Dr Yaacob announced that the existing MUIS Progress Fund will receive a top-up of S$2 million, boosting its total to S$2.9 million.
The Progress Fund was set up in 2010 primarily for the educational needs of children in zakat-receiving households.
And the fund will be used to provide job training grants for zakat recipients, so that the adults can stay employed and the children can continue schooling.
On strengthening the institution of marriage, Dr Yaacob said the Syariah Court has been paying much attention to saving marriages.
On average, over the last six years (2005-2011), the Syariah Court's Marriage Counselling Programme (MCP) has successfully persuaded 44 per cent of clients each year not to proceed with divorce.
The Syariah Court also offers a customised pre-divorce briefing in collaboration with the PPIS As-Salaam Family Support Centre, to help couples reconsider their decision, or pursue an amicable divorce if reconciliation is not possible.
Importantly, Dr Yaacob said the briefing served to minimise the impact of divorce on young children.
This initiative has resulted in 17.5 per cent of the participants not proceeding with divorce.
As a result of all these collective efforts, Dr Yaacob said the divorce rates and minor marriages have gone down in the community.
Overall, Muslim divorces have gone down by 6.4 per cent from about 1,750 to 1,640 over the last five years, suggesting that Muslim marriages are generally showing stronger resilience.
Muslim marriages involving minors have also steadily decreased by 37 per cent from about 410 to 260 over the last five years (2007 to 2011).
Likewise, divorces involving minors have gone down by 26 per cent.
However, Dr Yaacob said it is timely to look deeper at marriage and divorce trends, so that programmes can be even more targeted in addressing vulnerabilities and blind spots.