S$7 million in grants to help food delivery riders trade in e-scooters following footpath ban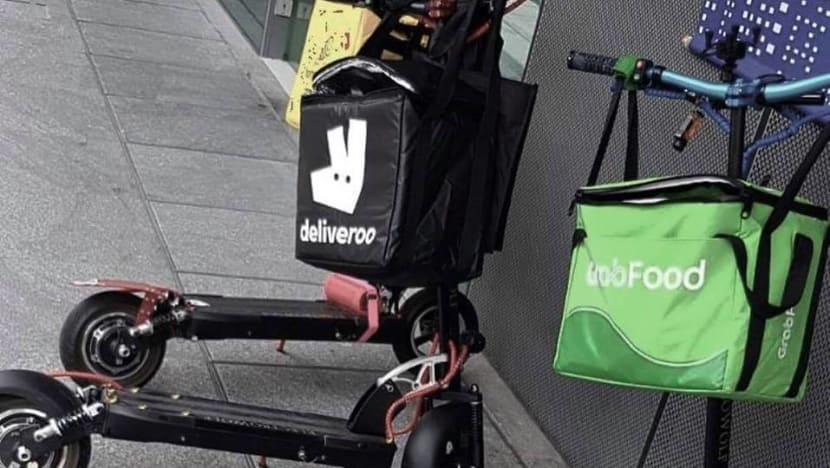 SINGAPORE: Food delivery riders affected by a footpath ban on e-scooters can get up to S$1,000 in the form of a trade-in grant funded by the Government and food delivery companies, the Ministry of Transport (MOT) announced on Friday (Nov 8).
Food delivery riders have voiced concerns over how a new rule prohibiting e-scooters from footpaths would affect their livelihoods.
For riders who intend to stay on the job, the Government and three major food delivery companies – Grab, Deliveroo and Foodpanda - have set up a S$7 million e-scooter Trade-in Grant (eTG) for food delivery riders to switch to bicycles, power-assisted bicycles (PABs) or personal mobility aids (PMAs), the ministry said in a press release.
Under the scheme, the Land Transport Authority (LTA) will match dollar-for-dollar the funding support of food delivery companies for delivery riders who trade in their e-scooters for LTA-approved devices.
Each rider can receive up to S$1,000 to trade in their e-scooter for a PAB or S$600 for a bicycle, MOT said. Riders who are eligible to use PMAs will also receive a grant of up to S$1,000, the ministry added.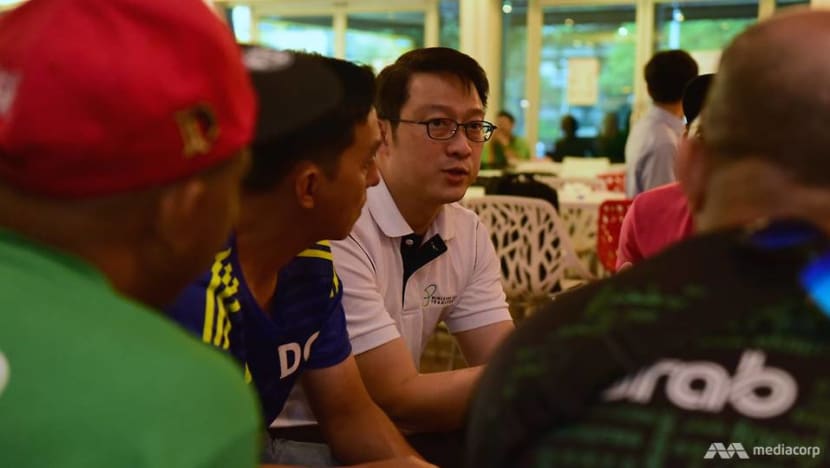 Unlike e-scooters or other personal mobility devices (PMDs), PABs - otherwise known as e-bikes - can be used on the road. 
"The eTG scheme will be administered by the food delivery companies, which are also working with retailers to bulk purchase and bring down the costs of these devices," MOT said.
To qualify for the grant, riders must be an existing e-scooter food delivery rider as at Nov 7, 2019, and they must surrender their devices at disposal points located at Grab, Deliveroo and Foodpanda. 
Delivery riders who work for more than one company will only be eligible for one eTG grant.
Trade-ins start from Nov 15 and the eTG scheme will run till the end of the year, MOT said.
Apart from the trade-in scheme, there will also be job search support and career services for riders who intend to leave their jobs, MOT added, provided by NTUC's Employment and Employability Institute (e2i) and Workforce Singapore together with the three major food delivery companies.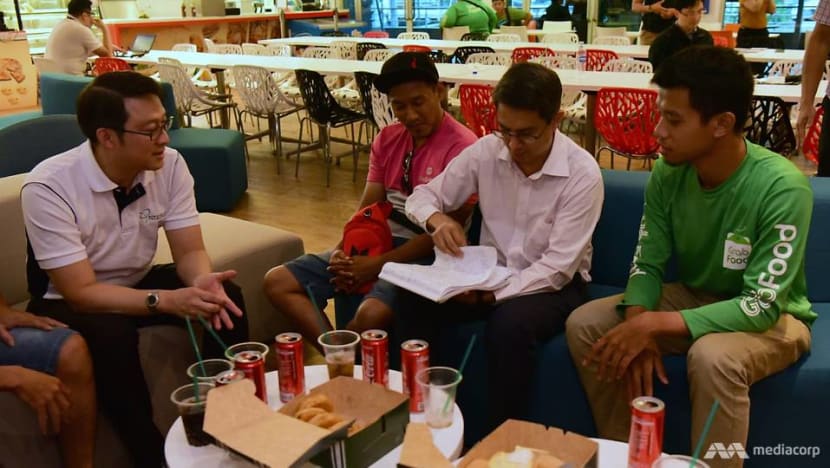 The Ministry of Social and Family Development's ComCare schemes are also available to help riders with financial difficulties.
E-scooters were banned from footpaths in Singapore earlier this month after a string of accidents involving errant riders raised public concerns over safety.
"The decision to prohibit e-scooters from footpaths was a difficult one and arose of many instances of irresponsible riding," said MOT.
"Even as the delivery riders switch to other modes of transport, they should be mindful of safety both for themselves and other path and road users."
Responding to media queries, MOT said that while there have been calls to allow e-scooters on roads, such devices are not constructed to operate safely on roads alongside heavier, larger and faster motor vehicles.
"Accidents on roads are likely to result in more serious injuries and fatalities. Even as we safeguard pedestrian safety with the riding prohibition on footpaths, we want to ensure that food delivery riders are able to do their jobs in a safe manner," said a ministry spokesperson. 
The spokesperson added that LTA will work with food delivery companies to get riders who switch to e-bikes to go through the fully subsidised Safe Riding Programme.
"We understand the potential hardship imposed on food delivery riders and we are very determined to help as many of them stay in their jobs as possible," Senior Minister of State for Transport Lam Pin Min told reporters on Friday evening. 
Even before the ban was announced, Dr Lam said MOT had taken note of the potential impact and worked with various government agencies, as well as the National Trades Union Congress (NTUC), on how it could assist affected delivery riders. 
The assistance plans were not announced previously as the authorities had to work out the details of the scheme with the companies, he said.

GrabFood Singapore head Dilip Roussenaly said the firm had partnered with five retailers to help delivery riders obtain other modes of transport such as bicycles or motorcycles at preferred rates. 
Food delivery riders, who over the past few days had been turning up at Meet-the-People sessions across the island to plead their case, were generally receptive to the plans. 
"I think this grant will be helpful as firstly, it saves the issue of trying to purchase a bicycle and also for those riders with injuries, (being able to get a) PMA also will help them," said 20-year-old part-time rider Afiq Fadzly. 
"It's better than nothing," said full-time delivery rider Abdul Kadir, who bought his e-scooter for about S$900 a year ago. 
The 33-year-old bought an e-bike a month ago because he anticipated more stringent regulations on PMDs, but hopes his e-scooter can still be traded in so that he can buy another device as a spare. 
The grant will help food delivery riders to continue earning a living, said NTUC Freelancers and Self-Employed Unit director Ang Hin Kee, adding he hoped such riders would not have to cross too many such hurdles in the future. 
He suggested that food delivery firms ensure greater safety for riders by providing them with more training and safety gear such as helmets, insurance coverage and MediSave contributions. 

"Looking ahead, NTUC will review how we can organise this group of workers so as to be able to provide them with more structured support and a holistic suite of services for the longer term."

In a Facebook post, Associate Professor Muhammad Faishal Ibrahim, who chairs the Active Mobility Advisory Panel (AMAP), said: "My AMAP members and I welcome this move, and hope it will go some way in supporting our food delivery riders. Let's come forward to give our riders our support and helping hands during this adjustment period."