Economic outlook, healthcare challenges among issues to be raised in Budget debate
Singapore's economic outlook and healthcare challenges in an ageing population are some issues MPs of the various Government Parliamentary Committees will raise next week.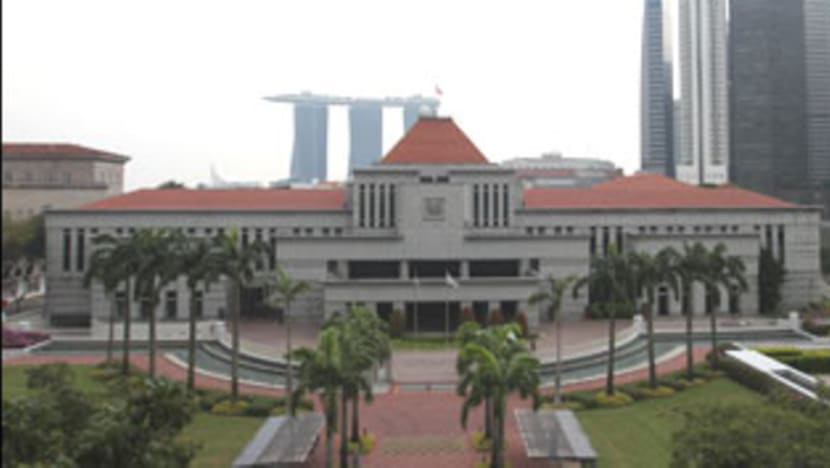 SINGAPORE: Singapore's economic outlook, its effect on growth strategies, and healthcare challenges in an ageing population.
These are some issues MPs of the various Government Parliamentary Committees (GPCs) will raise when they debate the Budget for the various ministries next week.
The cost of doing business continues to be a concern for the GPC for Finance and Trade and Industry which is headed by Ms Jessica Tan.
Other issues include the impact of the tightening of foreign labour on economic growth and help to sectors hit by these measures.
In healthcare, the GPC Chair Dr Lam Pim Min said there is a need to look at affordability and accessibility for quality medical care for the elderly.
The team is also looking at strengthening the surveillance system to detect infectious diseases early and prepare for any pandemics.
For Community Development (Youth and Sports), the focus is on improving the social safety net and better coordination to reach out to those who need help, including the disabled.
GPC Chair for Community Development (Youth and Sports) Mr Seah Kian Peng, said: "Going forward, this group will know that the government is out there and more help will be coming to them. The steps which have been taken so far are good. We can look forward that the coverage will be much wider and will probably be able to tackle the issues that they themselves have been facing for so many years.
"Caring for Elderly Parents has always been and continues to be a major concern. We all agree the need for better support for caregivers, as well as home and community based services to support ageing in place. For single elderly persons who are living alone without family support, what support is there for this group to prevent them from being socially isolated?
"I believe other aspects such as supporting Persons with Disabilities, issues on Sports with the unveiling of Vision 2030 and Youth Development will also be covered. I am also concerned with how all these plans could be carried out or even intensified in the event Singapore has to go through an economic crisis."
Crisis management during incidents, the war on drugs, and loanshark issues are the focus of the GPC for Law and Home Affairs.
The debate for the Law Ministry will focus on encouraging Pro Bono work, regulating the internet, community mediation and moneylending issues.
The Transport GPC headed by Cedric Foo will debate the fare formula review, and over-crowding on trains and buses.
Other issues include concession fares for Polytechnic students and the shortage of bus captains.
For the GPC for Defence and Foreign Affairs, Chairman Dr Lim Wee Kiak said one question is whether money allotted to Defence matters is being put to good use.
His team will also revisit the issue of National Service duration and whether it can be shortened further.
On Foreign Affairs, the GPC will ask for an update on Singapore's relationships with ASEAN countries, and the regional power players, US and China.
In particular, the GPC is interested in the developments in Myanmar, and closest neighbours Malaysia and Indonesia as they move towards their elections.
Singapore's Parliament resumes its Budget session on February 28. But before Members of Parliament can raise issues pertaining to the respective Ministries under the Committee of Supply, the Budget debate will focus on the slew of announcements made by Deputy Prime Minister and Finance Minister Tharman Shanmugaratnam to help build an inclusive Singapore society.