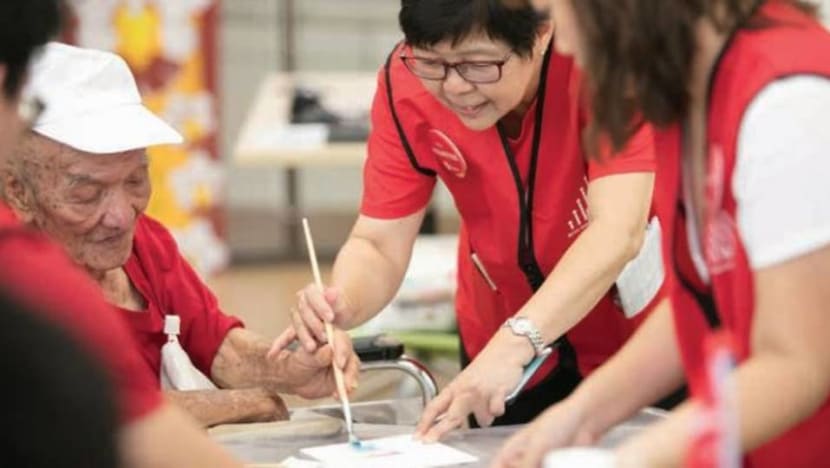 SINGAPORE: Eight recipients on Wednesday (Oct 24) were given the 2018 President's Volunteerism and Philanthropy Awards, which honour individuals, companies, ground-up movements, non-profit organisations and educational institutions who give back to the community. 

Among the recipients were Citi Singapore, which won in the Corporate: Large Enterprise category for championing causes in youth and financial literacy, and Assisi Hospice, which took the award category for non-profit organisations for providing end-of-life care. 
The winners were picked from nearly 100 nominations.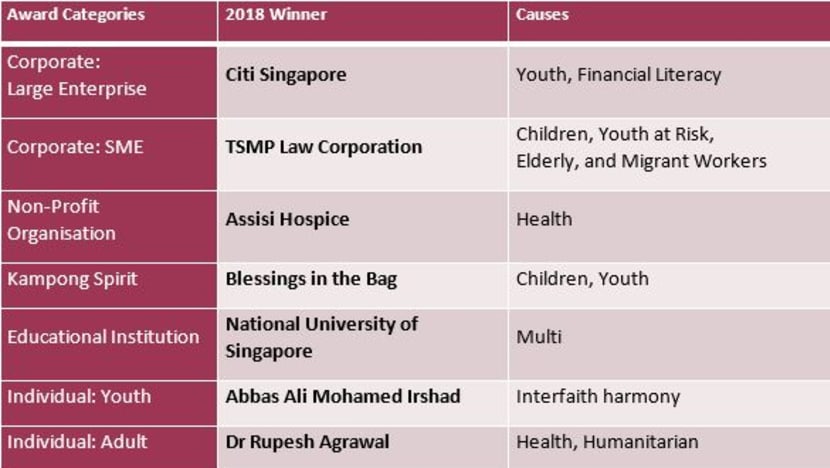 The awards were presented by President Halimah Yacob at a ceremony.

Madam Halimah said: "I'm heartened that this year's winners include firms that made giving an integral part of their corporate culture, as well as individuals who are passionate in helping those around them.
"Through their selfless acts, they have shown that volunteerism can be a part of all our lives. When all of us pitch in to help those around us, we can make a greater and longer lasting impact on society."
Ms Melissa Kwee, the CEO of the National Volunteer and Philanthropy Centre, said: "The winners remind us that each of us can chose to use our power and influence in private and public arenas to uplift, comfort, create and expand our imagination of what it means to do good and do well."