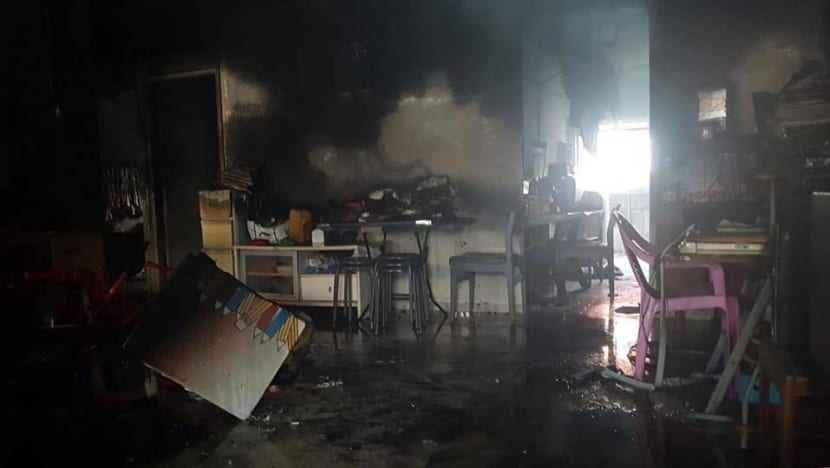 SINGAPORE: An elderly woman was taken to the hospital on Tuesday (Oct 9) after a fire at a Tampines flat.
The Singapore Civil Defence Force (SCDF) said in a Facebook post that the fire started from a personal mobility device (PMD) that was left charging in the living room of a 10th-floor flat at Block 240 Tampines Street 21.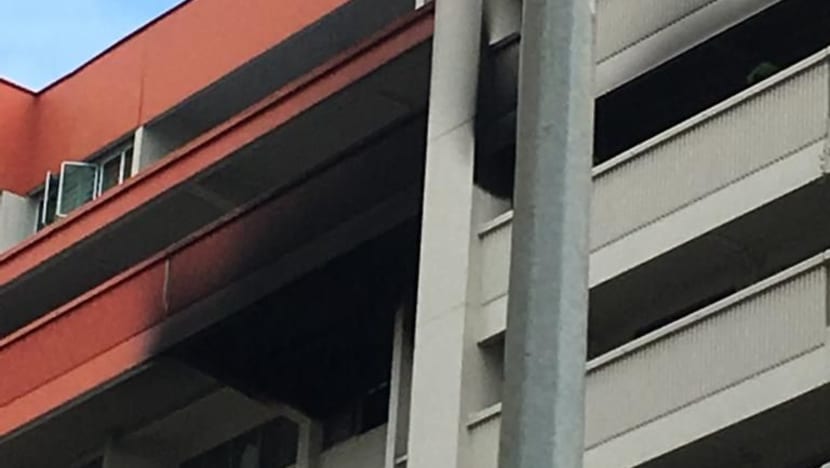 The fire was of "electrical origin" and was extinguished using a compressed air foam backpack. A water jet was later used as well, SCDF said.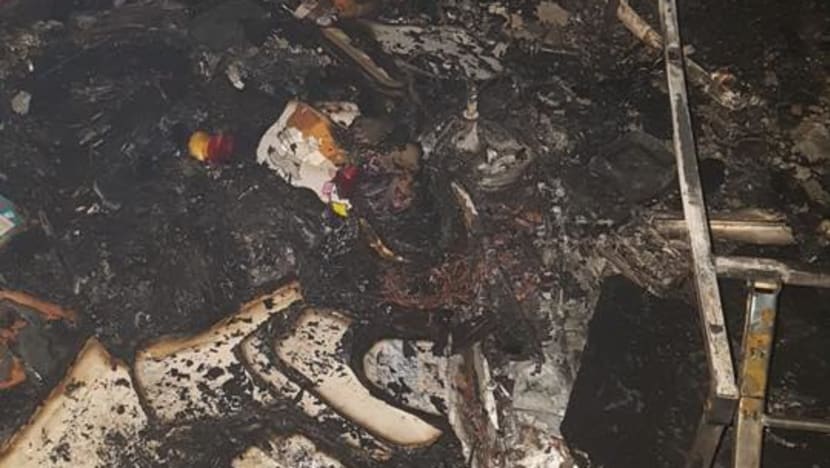 An elderly woman in the neighbouring flat was taken to Singapore General Hospital for smoke inhalation. 
There were no other reported injuries, said SCDF.

Earlier this year, SCDF said that the number of fires involving e-scooters rose nearly 350 per cent from 2016 to 2017, even as the number of calls related to fires hit a 40-year low.

There have been more than 80 fire incidents involving motorised PMDs since 2016.
All motorised PMDs must meet fire safety standards by 2021 to ensure public safety, Senior Minister of State for Transport Lam Pin Min had said in Parliament last month.