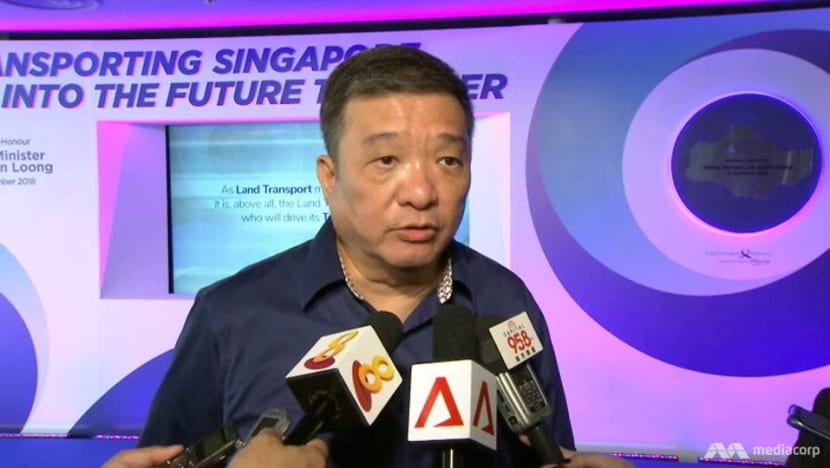 SINGAPORE: It has become "very fashionable" for young adults in Singapore not to own or drive a car, said Mr Sitoh Yih Pin, a member of Singapore's Land Transport Master Plan (LTMP) advisory panel, on Wednesday (Sep 19). 
Speaking to reporters on the sidelines of the launch of a public engagement exercise for the next LTMP, Mr Sitoh also said that many Singaporeans have adopted the concept of a car-lite society and the Walk Cycle Ride way of travel into their lives. 
Mr Sitoh - along with 14 other representatives in the panel - were appointed by the Land Transport Authority to consider the public's views, deliberate on various issues, and make recommendations for LTMP 2040 in early 2019. 
"Any transport system in any part of the world must be greater than the sum of its parts. If you look at what we announced today, it's not just about creating or building a seamless transport system. It's actually about creating a better life for our residents, for our citizens, for our people," said Mr Sitoh, who is also the Member of Parliament for Potong Pasir SMC. 
"When you talk to the young, it appears to me it is becoming very fashionable not to drive so much, maybe not to even own a car, and to take public transport more, to take the trains more and to take the buses more, even to walk and to cycle," he added.
Mr Sitoh also reasoned that the land space freed up by fewer cars on the road could be used to improve alternative travel options for Singaporeans even further.
"If we drive less, we don't have so many roads, so many cars, then maybe the limited land space in Singapore may be used for more walkways, more cycling paths and ... we can have more greenery, more trees," he said. 
Senior Minister of State for Transport Janil Puthucheary, who chairs the panel, said that LTA has collected feedback from 1,000 commuters through electronic polls.
But Dr Puthucheary stressed that there are trade-offs to consider.  
"There's a balance between all the different interests and the views from the different stakeholders. How do we deal with those issues? What we are going to do is to start focus group discussions beginning in October 2018. The insights we get from this will go on to inform the advisory panel to what LTMP 2040 does, looking at all the information before coming up with some kind of recommendation," he said. 
To kick-start the process, Dr Puthucheary explained that LTA has put together a public consultation document, which frames the issues as the government sees them. But he maintained that authorities want to find out what the public thinks. 
Fellow member of the LTMP advisory panel, Ms K Thanaletchimi also stressed the importance of feedback from commuters.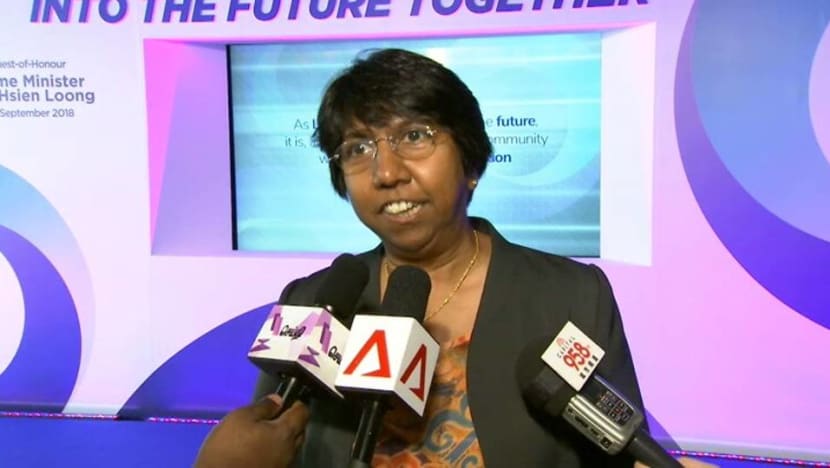 "We have received a lot feedback, (such as how) travelling becomes a one-hour journey in small Singapore, and it leads to less time spent with the family, and all these feedback are equally important," she said.
"So firstly we have to engage the people there ... understand their perspectives, understand their problems and find plausible solutions that are all rounded that can meet the expectations of our people," she added. 
Ms Thanaletchimi, who is a Nominated Member of Parliament, also stressed the importance of having a public transport that is inclusive. 
"It has to be inclusive. Inclusive means regardless of gender, regardless of age and regardless of persons with disability. So even the visually impaired should be freely travelling on public transport – that is the ultimate (goal)," she said.