Father of three found guilty of sexually assaulting nine-year-old boy during Halloween sleepover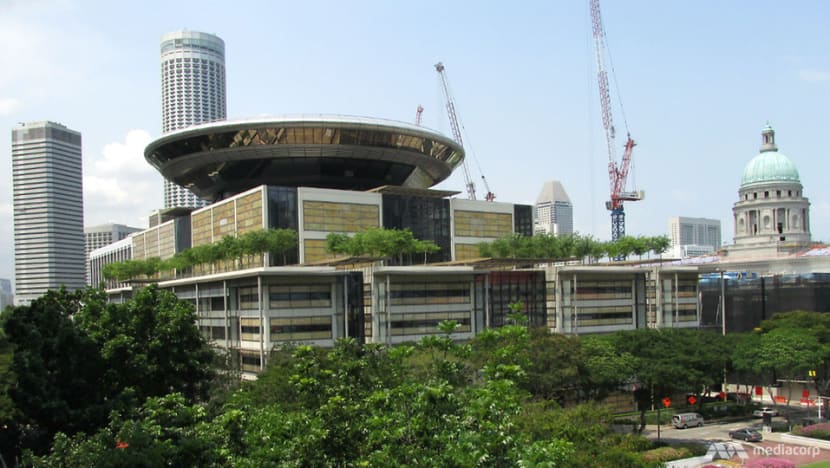 SINGAPORE: A father of three boys was convicted on Monday (Aug 6) of sexually assaulting a nine-year-old boy during a Halloween sleepover in 2015.
The 48-year-old man, who cannot be named due to a gag order, was a foreign executive.
The boy was a friend of the accused's youngest son and was at his home on Oct 31, 2015, for a Halloween party.
The boy and the man's son went to bed at about 10.30pm, with the victim on the top bunk and the man's son on the lower bunk.
At about 11.15pm, the accused entered the room. He stood on the lower bunk, where his son was sleeping, and molested the victim.
He returned a short while later and sexually assaulted the boy by performing oral sex on him.
The boy later said he felt ill and wanted to go home, and told his father what happened when he came to pick him up.
The boy's father confronted the accused and made a police report a few days later.
DEFENCE SAID VICTIM COULD HAVE BEEN HALLUCINATING FROM HALLOWEEN CANDY
The man was found guilty in high court on Monday of two charges of sexual assault, and one charge of aggravated outrage of modesty of the boy.
During his trial, the man's defence lawyer Selva K Naidu said it was "unsafe to convict solely based on a young witness' testimony".
He added that the victim had been "sexualised from a young age in his school environment", and that the scary environment of Halloween on top of the candies he had consumed could have led to hallucinations.
Deputy Public Prosecutor Christina Koh called his defence "misleading" and "full of victim-shaming tactics".
"The victim's testimony was cogent and coherent. He did not embellish or evade," she said. She said the accused, on the other hand, was "evasive and dishonest".
BAIL REVOKED, BUT GAG ORDER ON ACCUSED REMAINS
Ms Koh called for the accused's bail to be revoked, calling him a flight risk as he was now "rootless" in Singapore, with no car, family, house or employment here. Justice See Kee Oon agreed and revoked his bail.
However, when Deputy Public Prosecutor Nicholas Lai asked for the gag order on the accused's name to be lifted, Justice See declined.
He agreed with the defence that there was a significant risk that the victim could be identified through the man's sons if he was identified.
The case will be heard again in court this Friday for sentencing.
While his case was being heard, the accused was slapped with five additional charges in the State Courts relating to another eight-year-old boy.
He was accused of showing a pornographic video to the boy in 2011, the same year when he allegedly molested him and sexually assaulted him.