SINGAPORE: Eight people, including an SCDF officer, were taken to hospital for burn injuries and smoke inhalation on Friday (Jul 5), after fire engulfed the ground floor of a block at Ang Mo Kio Central. 
The Singapore Civil Defence Force (SCDF) said it responded to the incident at Block 720 Ang Mo Kio Avenue 6 at about 3.45pm, adding that the blaze was brought under control by 4.30pm. 
The fire involved four shops on the ground floor, each with an adjoining second-floor unit. 
"Upon SCDF's arrival, the raging fire had engulfed the ground floor of the block and threatening to spread," it said in a Facebook post.
"Thick black smoke was billowing upwards towards the residential units."

Residents of the block were evacuated, along with children from a nearby learning centre.

A total of 19 emergency vehicles and about 60 firefighters were deployed to the scene.

"At the height of the operations, 10 water jets and an unmanned firefighting machine were used to mitigate the incident," said SCDF.

An alert was sent out earlier urging people to stay away from the area.

"SGSecure mobile app users, M1, StarHub and Singtel mobile subscribers within the immediate vicinity of the fire incident would have received an advisory message urging members of public to stay away from the area," said SCDF in an earlier post.
Videos and photos posted on social media showed thick black smoke rising, and this could be seen from several blocks away. 

SCDF said the cause of the fire is under investigation.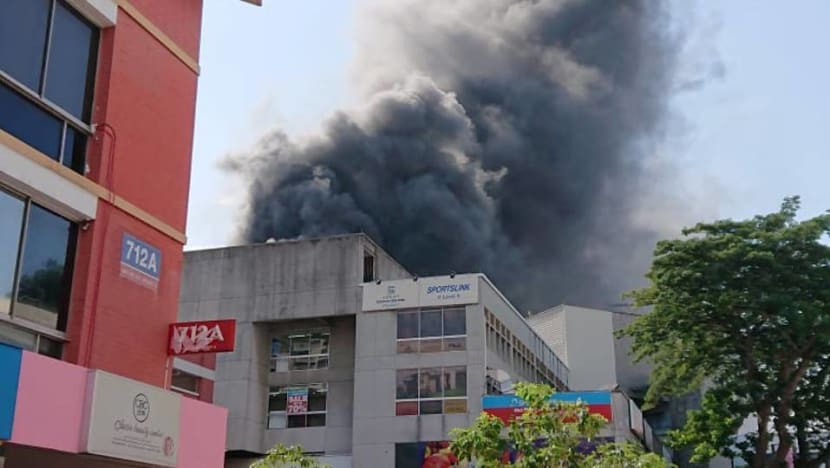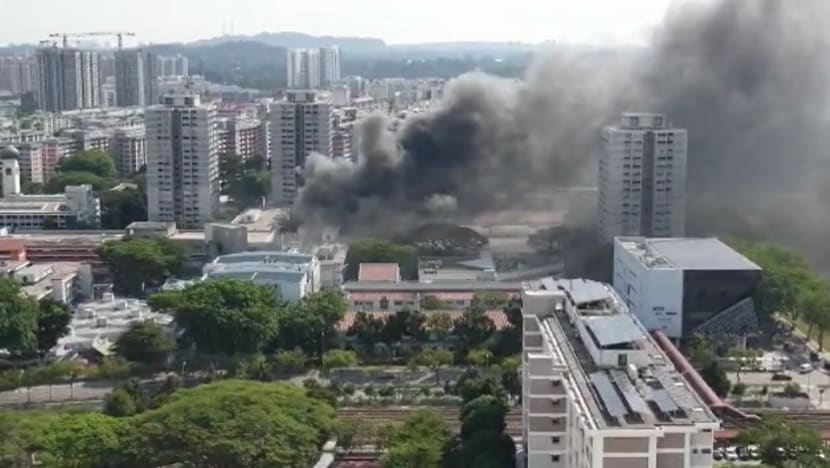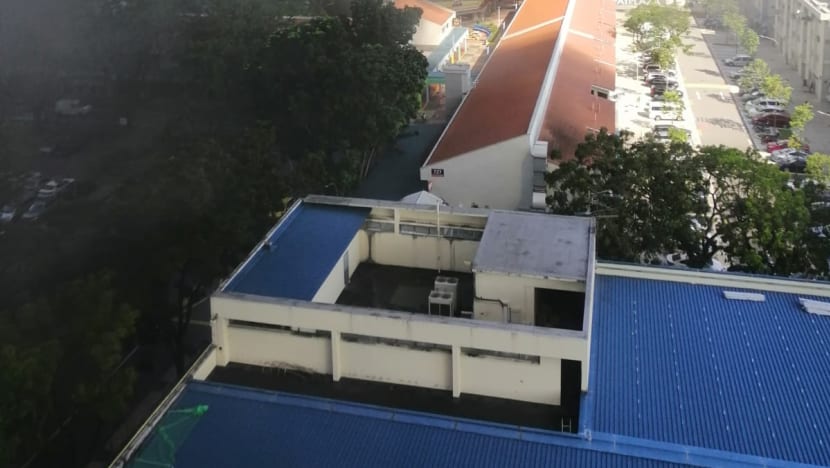 TEMPORARY HOUSING PREPARED FOR AFFECTED RESIDENTS
The Housing and Development Board has started contacting residents of the four-storey block to inform them that temporary housing has been arranged for those affected, said the area's Member of Parliament Koh Poh Koon. 
He added that the police have set up a reporting point at Block 713 to help residents with queries and that it will be manned through the night.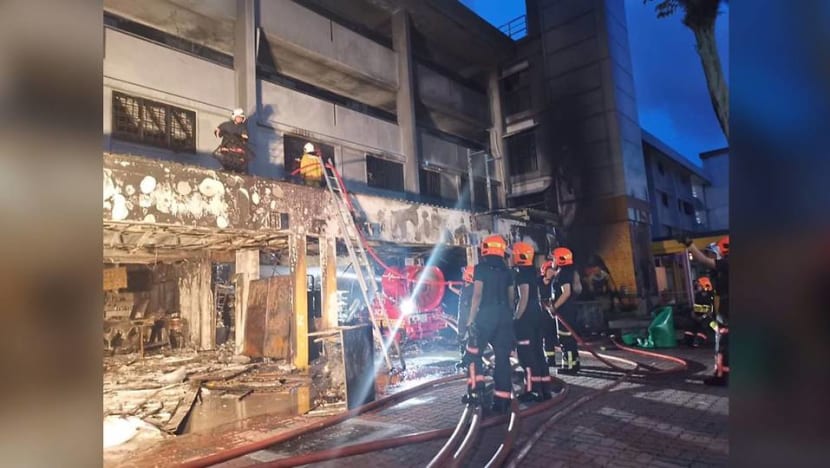 "Our Merchants and Hawkers Association are also coordinating any support needed by stall owners," Dr Koh said on Facebook. 

"I have spoken to some of the affected residents and hawkers to assure them that we will continue to monitor the situation and render the necessary assistance to those affected by the fire."

This story came from a reader tip-off. If you would like to send in photos or videos of something newsworthy, WhatsApp our Mediacorp news hotline at +65 8218 8281 or message us on Facebook.