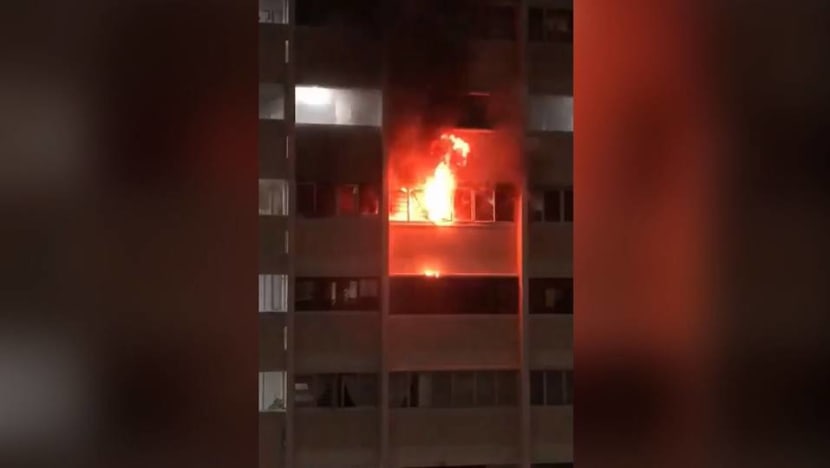 SINGAPORE: A fire broke out in a flat at Hougang Avenue 6 on Saturday (Dec 8) night, the Singapore Civil Defence Force (SCDF) said.
There were no injuries in the incident at Block 527.
The blaze occurred after contents in the living room of an eighth floor flat caught fire at around 10pm, SCDF told Channel NewsAsia on Sunday.

A video of the burning flat was sent to Channel NewsAsia by a resident living in the next block. It showed flames shooting out the window of the HDB unit, with smoke rising up the block.
The resident, hairstylist Mr Vaness Chong, told Channel NewsAsia that the first thing he noticed was a "very strong smell". He then looked outside and saw neighbours knocking on the unit's door.
"They never noticed there (was) fire," said the 31-year-old. He said he shouted to them that there was a fire in the flat, before calling the emergency services.