Banks in Singapore lift fixed deposit rates further with latest round of promotions
The interest rates offered by banks for 12-month fixed deposits are now at the highest in almost 24 years.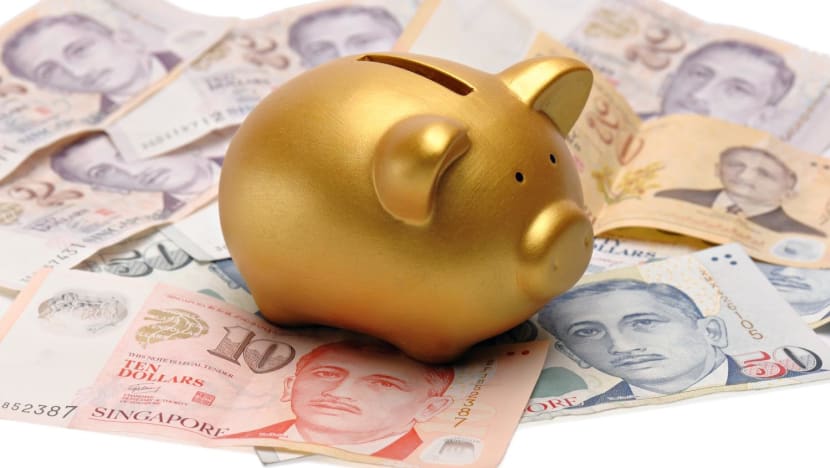 SINGAPORE: Fixed deposit rates in Singapore have been on the rise, with some hitting levels unseen in almost 24 years, as banks keep up with their aggressive promotions.
UOB fired the first salvo on Monday (Oct 3) and since then, more lenders have announced their latest deals for the month of October.
For a 12-month fixed deposit, Maybank currently offers the highest rate at 3 per cent per annum. Other options from OCBC, UOB, RHB, HSBC and Standard Chartered Bank range from 2.65 per cent to 2.9 per cent.
These rates are the highest in almost 24 years. The last time interest rates on 12-month deposits went above 3 per cent was in November 1998 when banks offered 3.11 per cent, according to data from the Monetary Authority of Singapore.
Beyond 12 months, promotional rates for a 15-month duration are going at 3 per cent and 3.05 per cent at UOB and Maybank, respectively. For those who can park their cash for a slightly longer period, RHB is offering a return of up to 3.2 per cent for 24 months.
There are more choices for consumers looking at durations less than a year.
Lenders such as UOB, Maybank, RHB and HSBC offer varying tenors ranging from four to 10 months at returns as high as 2.9 per cent per annum.
Promotions for fixed deposits in October

Bank
Minimum placement
Tenor (months)
Promotional rates per annum (as at Oct 6)
UOB
S$20,000*
10 
12
15
2.8%
2.9%
3%
OCBC
S$20,000*
12
2.9%
Maybank
S$20,000
6
9
12
15
2.8%
2.9%
3%
3.05%
RHB
S$20,000
6
12
24
2.2-2.3%
2.7-2.8%
3.1-3.2%**
Standard Chartered
S$25,000*
12
2.65-2.7%**
HSBC
S$30,000*
4
7
12
2.2%
2.5%
2.8%
*Placements must be made with fresh funds
**Higher rates for online placements
Source: Various banks' websites
These promotions, which are seeing rates being revised every month, come as global central banks go on a rate-hike race to combat soaring inflation.
"As the concern on inflation is pressing, the speed of increase (in interest rates) has been quick as well, hence you can observe how fast the banks are keeping up," said Mr Tan Chin Yu, a senior client adviser at wealth advisory firm Providend.
While banks make swift adjustments to their borrowing rates, they also have to remain competitive in the space of deposits.
"Previously when interest rates globally were low, banks were lending out at low rates so they have no room to raise interest rates when it comes to fixed deposits … But now, they can raise rates to attract more depositors and bring in more funds," Mr Tan added.
Foreign banks are usually more aggressive in the fight for deposits, as their smaller deposit bases mean they need to balance liquidity and cost of funding visibility in a rising rate environment. But in light of the competition, domestic banks also have to ramp up their game, experts said.
OCBC and UOB both said there is strong demand for their promotional rates.
OCBC said demand for its time deposits was 75 per cent higher on average in September and August, compared to the average placements in the preceding six months. Over at UOB, fixed deposit volume tripled in September versus the month before.
While its peers dangle juicy deals, DBS – Singapore's largest lender – has thus far opted to raise its fixed deposit board rates.
It has made two rounds of revisions this year, with the latest being last month, a spokesperson said.
For example, balances between S$1,000 and S$9,999 now earn an interest of 1.4 per cent for a six-month period, up from 0.75 per cent about a month ago.
DBS also recently adjusted the tenors of new fixed deposit placements from eight months to up to 12 months, so as to "better cater to customer demand".
The bank said its customers prefer to have fixed deposits pegged to board rates due to a "greater peace of mind" when these deposits reach maturity. 
"This is because they can roll over or renew their funds at competitive rates. This is in contrast with the promotional fixed deposit rates, which often come with conditions that are imposed on depositors," the spokesperson said.
BEFORE TAKING UP A FIXED DEPOSIT
Amid the slew of fixed deposit options, what should a customer do?
In general, fixed deposits can be a useful way to earn some returns from cash set aside for short-term needs. These include instances when an individual requires "a very high level of safety and cannot afford to have market volatility over a short period of time", Mr Tan said.
There are also no maximum limits for fixed deposits. This works well for those with more cash on hand, especially as some banks offer even higher rates for those with large amounts, said Mr Alfred Chia, chief executive officer of financial advisory firm SingCapital.
Meanwhile, most lenders here are part of the Deposit Insurance Scheme. Under this scheme, the Singapore Deposit Insurance Corporation will pay out up to S$75,000 per depositor per institution if a member bank or finance company goes under.
That said, fixed deposits require funds to be parked with the bank for a set period. During which, depositors cannot withdraw their money – or they risk paying a penalty or losing the interests earned.
Hence, one will have to carefully consider the time horizon they have until the money is needed.
"You want to make sure that you match the assets towards the liability timeframe well," said Mr Tan.
The latest bank promotions also come with various conditions, such as a minimum placement sum and a requirement for fresh funds. The latter is typically defined as new deposits from outside the bank.
UOB - one of the lenders with a fresh fund requirement - said the condition is "in line with industry practice". The bank reiterated that the competitive fixed deposit rates it offers are an "attractive proposition" for customers looking to hedge against inflation and market volatility.
Beyond fixed deposits, financial advisers say individuals can also consider other low-risk alternatives such as the Singapore Savings Bonds whose yields have hit record highs.
The latest tranche for November, which opened for applications on Monday, is offering a 10-year average return of 3.21 per cent, a record high since the bond was first launched in 2015. The first-year interest rate of 3.08 per cent is also the highest ever.
Given this, Mr Chia described the Singapore Savings Bonds, which are issued and fully backed by the Singapore Government, as "more superior" than fixed deposits.
Investors are also free to withdraw or redeem the savings bond at any time, even though the product is issued with a 10-year maturity term. There are no penalties involved and accrued interest will not be forfeited, he noted.
But given how the record-high yield is likely to attract more demand, investors may not be able to get the full amount they applied for, Mr Chia added.
Another alternative will be Treasury bills (T-bills) which are short-term debt securities issued and backed by the Singapore Government.
For example, the latest six-month T-bill gave a yield of 3.32 per cent – the highest this year and up from 0.48 per cent in January.
Given how banks typically offer higher interest rates to depositors who commit to leaving their money in their accounts for longer, Mr Chia said T-bills serve as a "better choice" with their higher rate of return over a shorter timeframe.
"This is definitely a better choice for those who think that interest rates are going to go up and they don't want to park their money in something for too long."